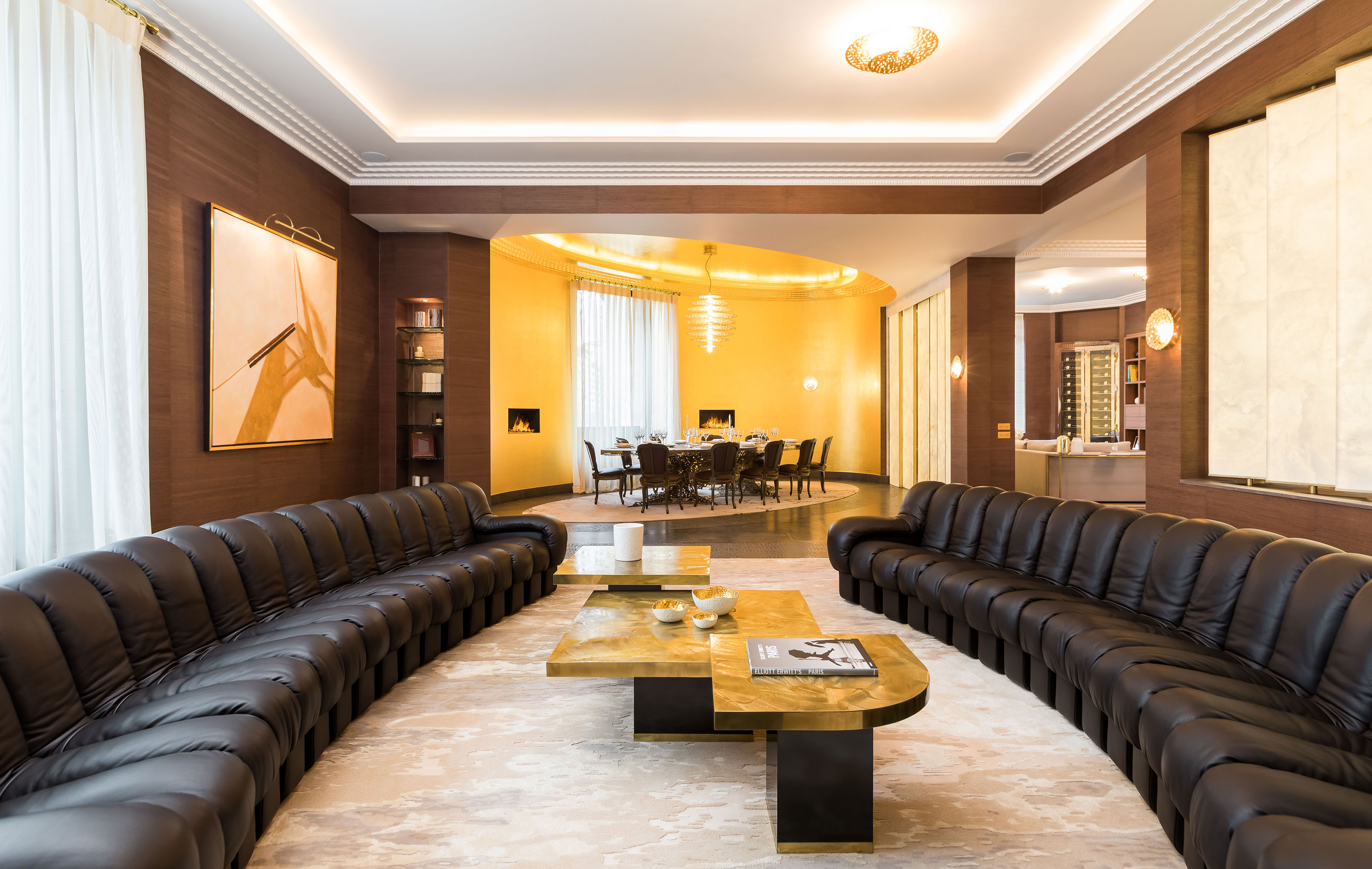 Diamant sur le Parc
Apartment
392 sq.m / 4,219 sq.ft
Paris, France
Diamant sur le Parc is a truly unique Parisian property. Once the apartment of legendary couturier Pierre Balmain, this remarkable residence has been completely renovated and decorated. A comprehensive personalized concierge service is the finishing touch to this incomparable offering. Located in the prestigious Walter buildings complex, this apartment creates a sensational impression with its extraordinary detailing and boldly distinctive "jungle chic" look.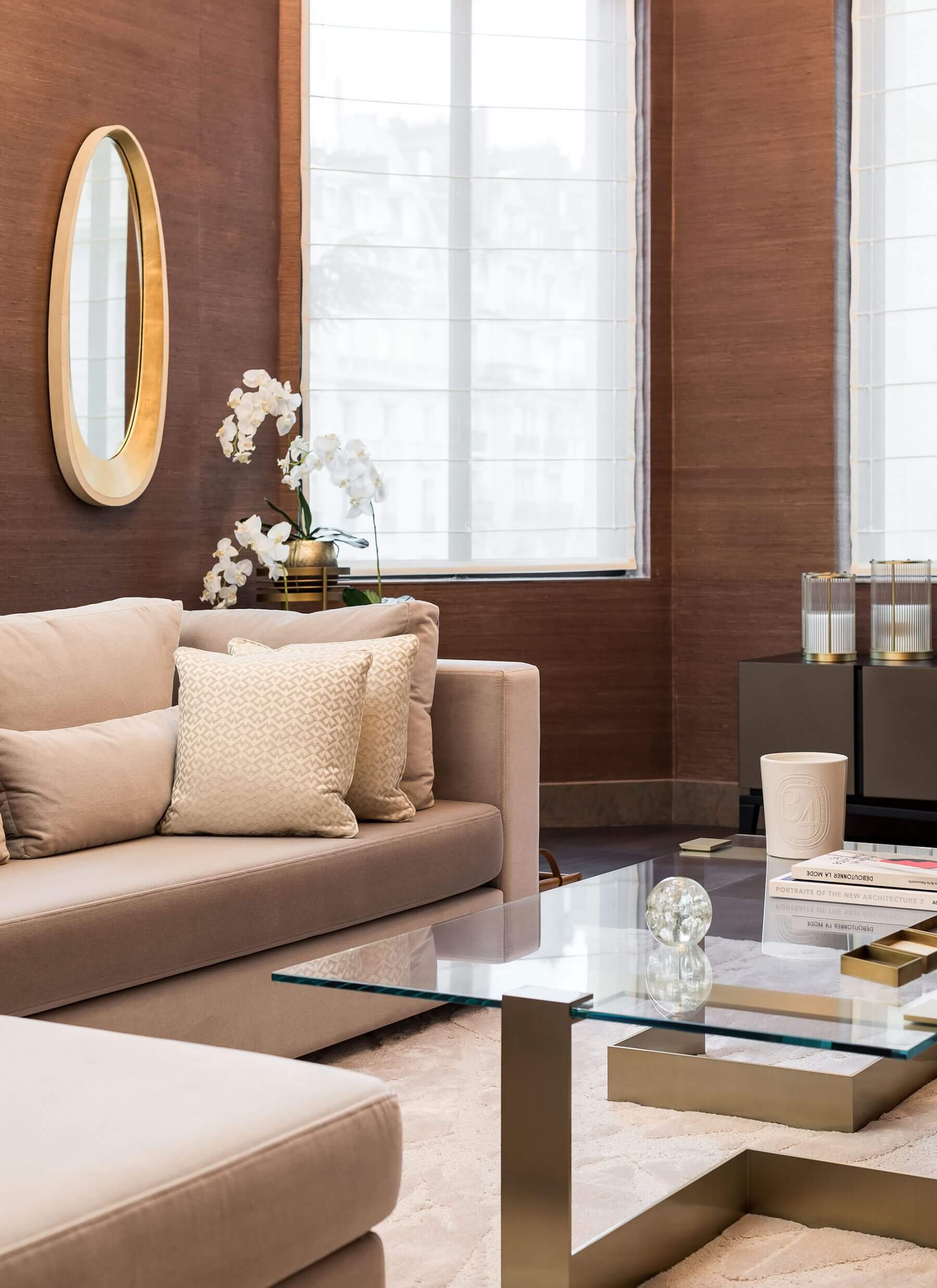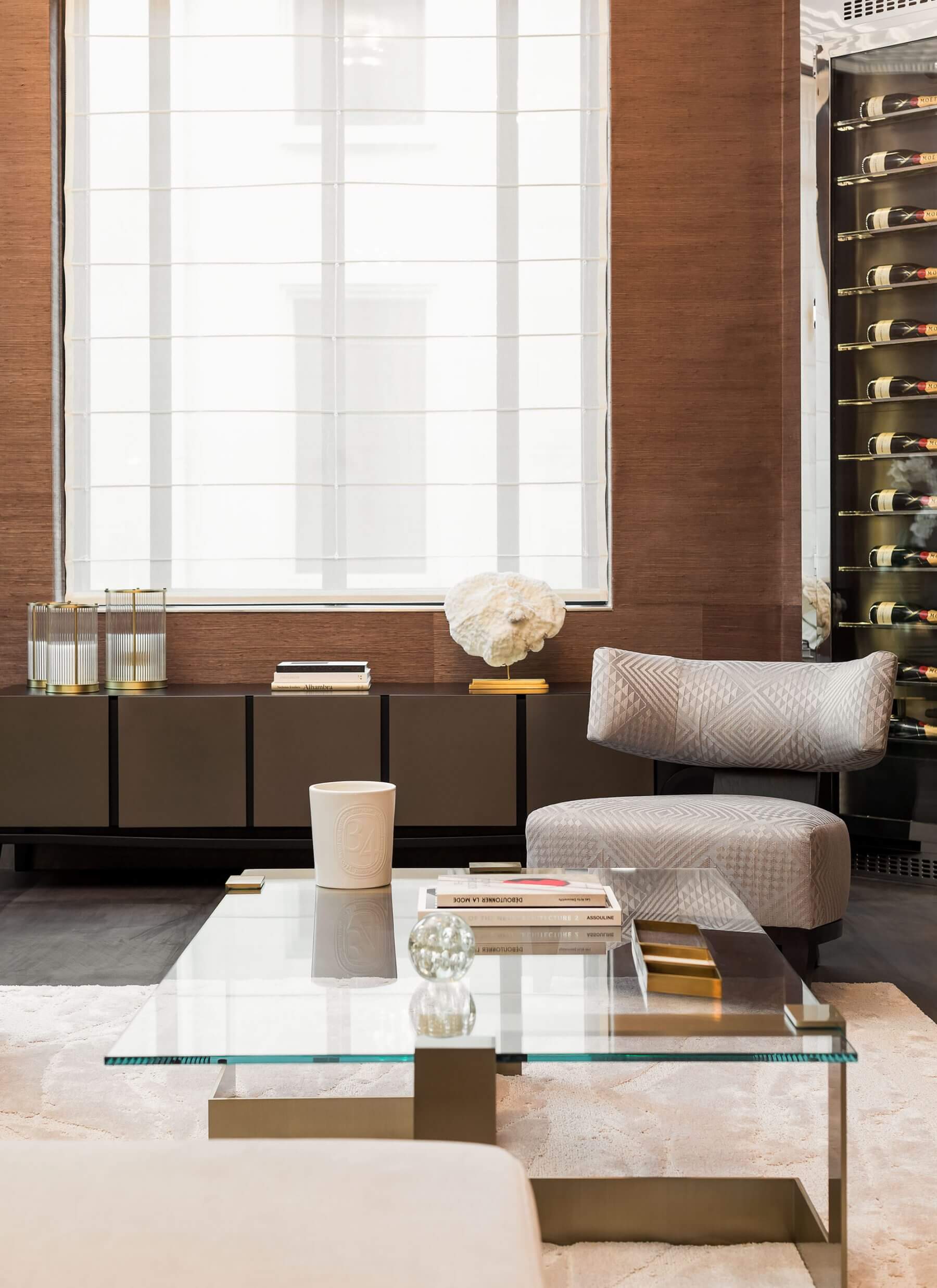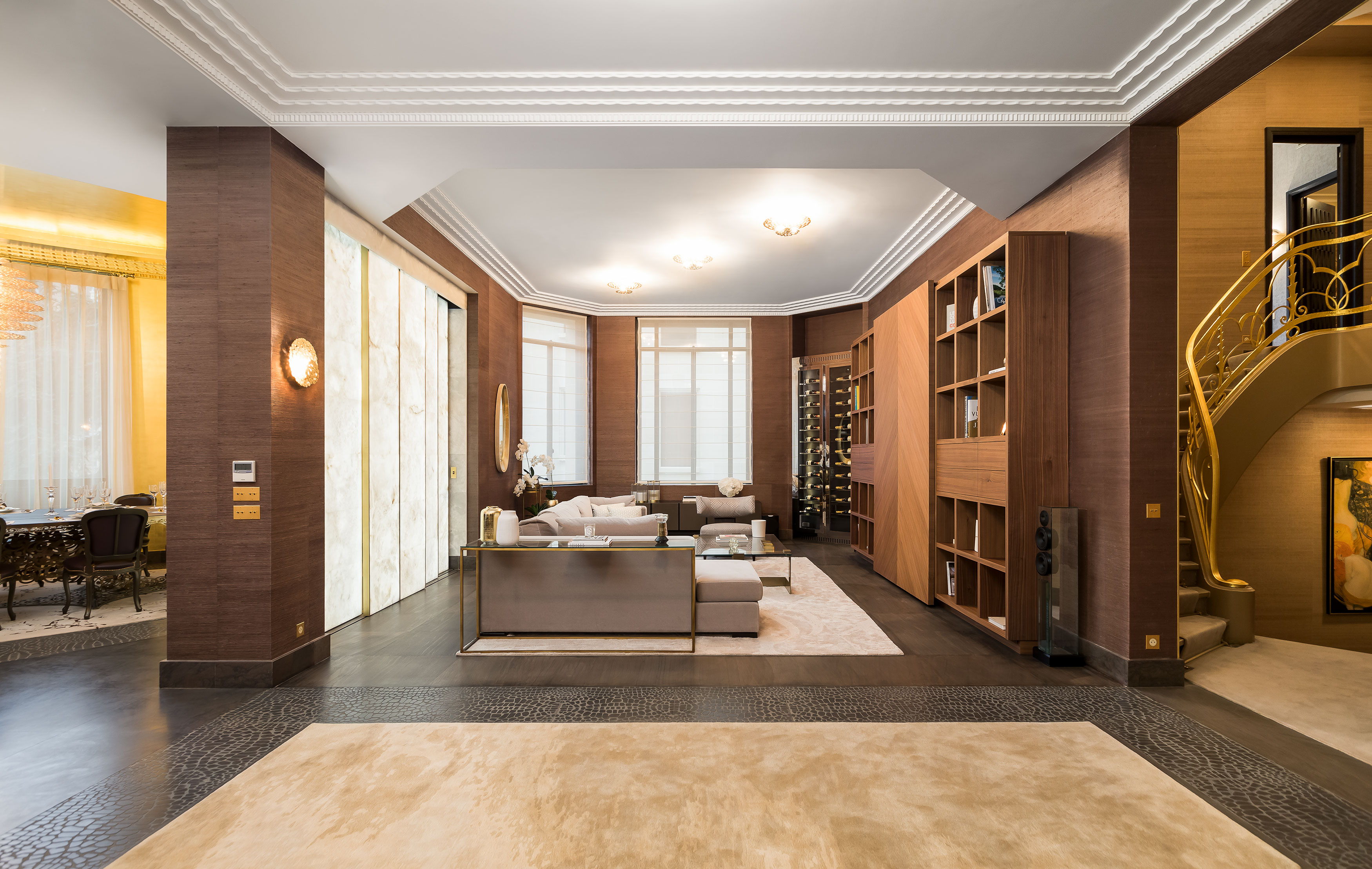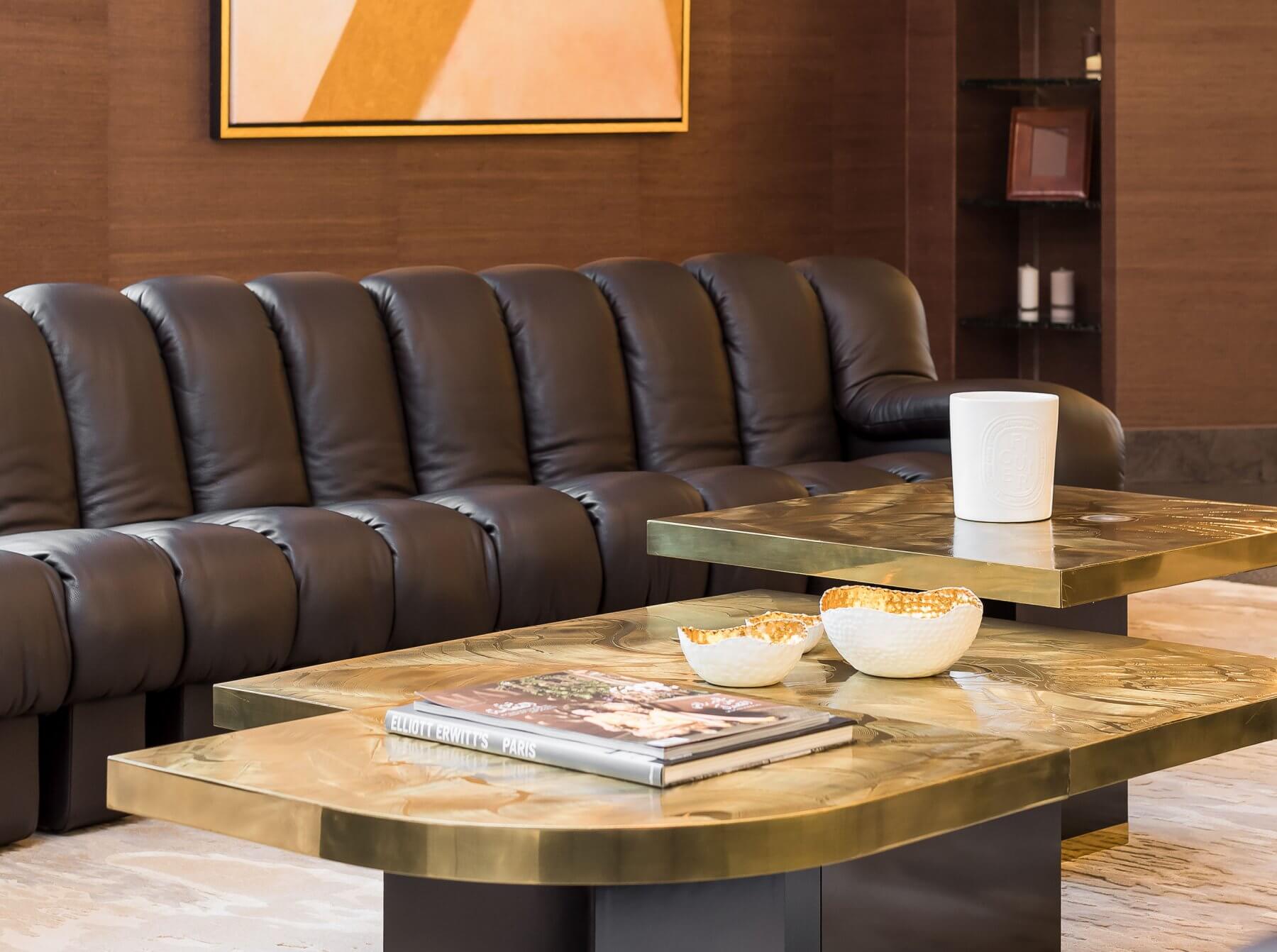 Living
Our interior architects have ingeniously configured the expansive reception area to accentuate its spaciousness while conveying a serenely intimate mood. The subtle interplay of exotics woods, rare marbles, natural fibres, and raw leather enlivens the atmosphere of this magical retreat.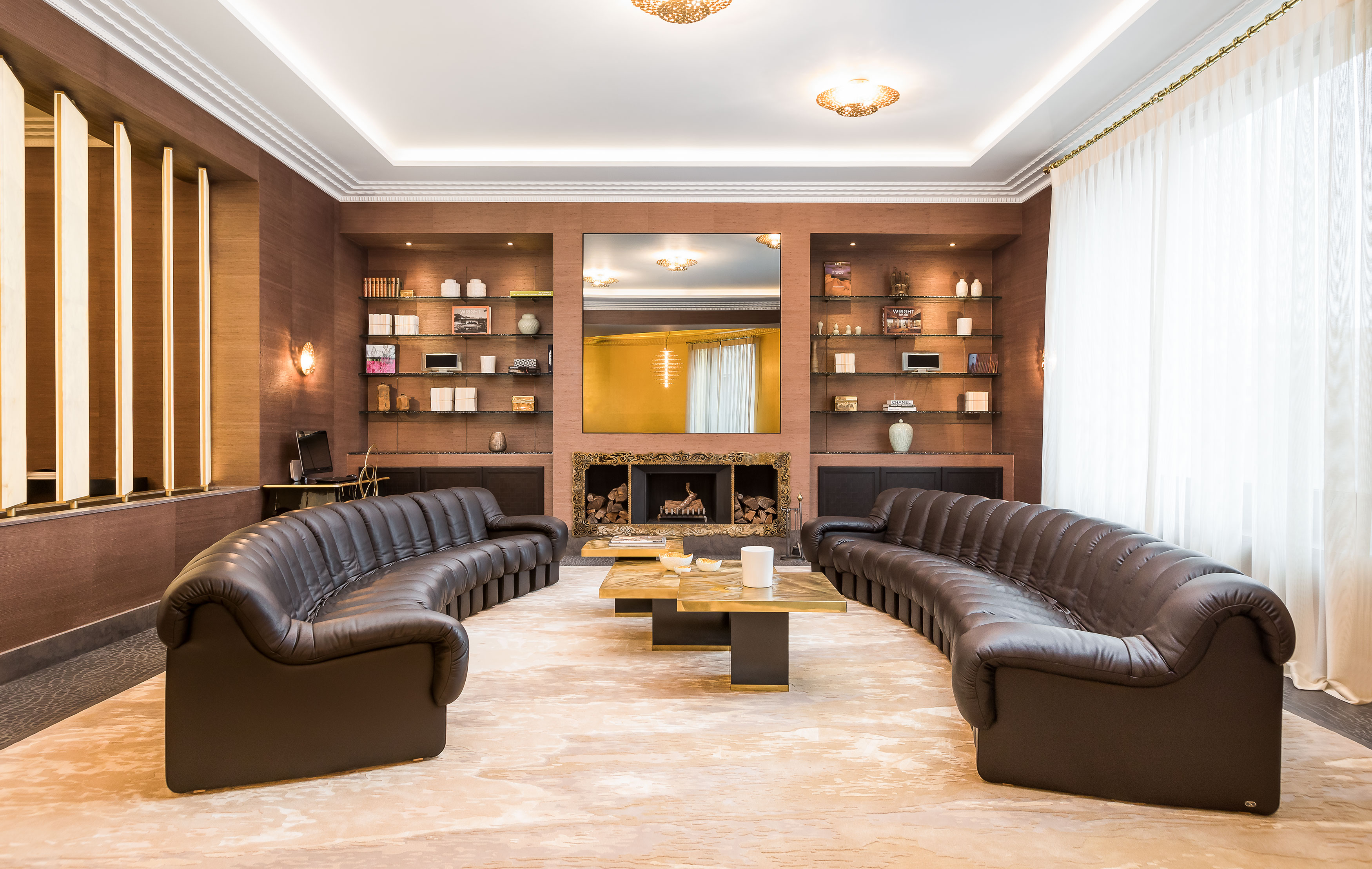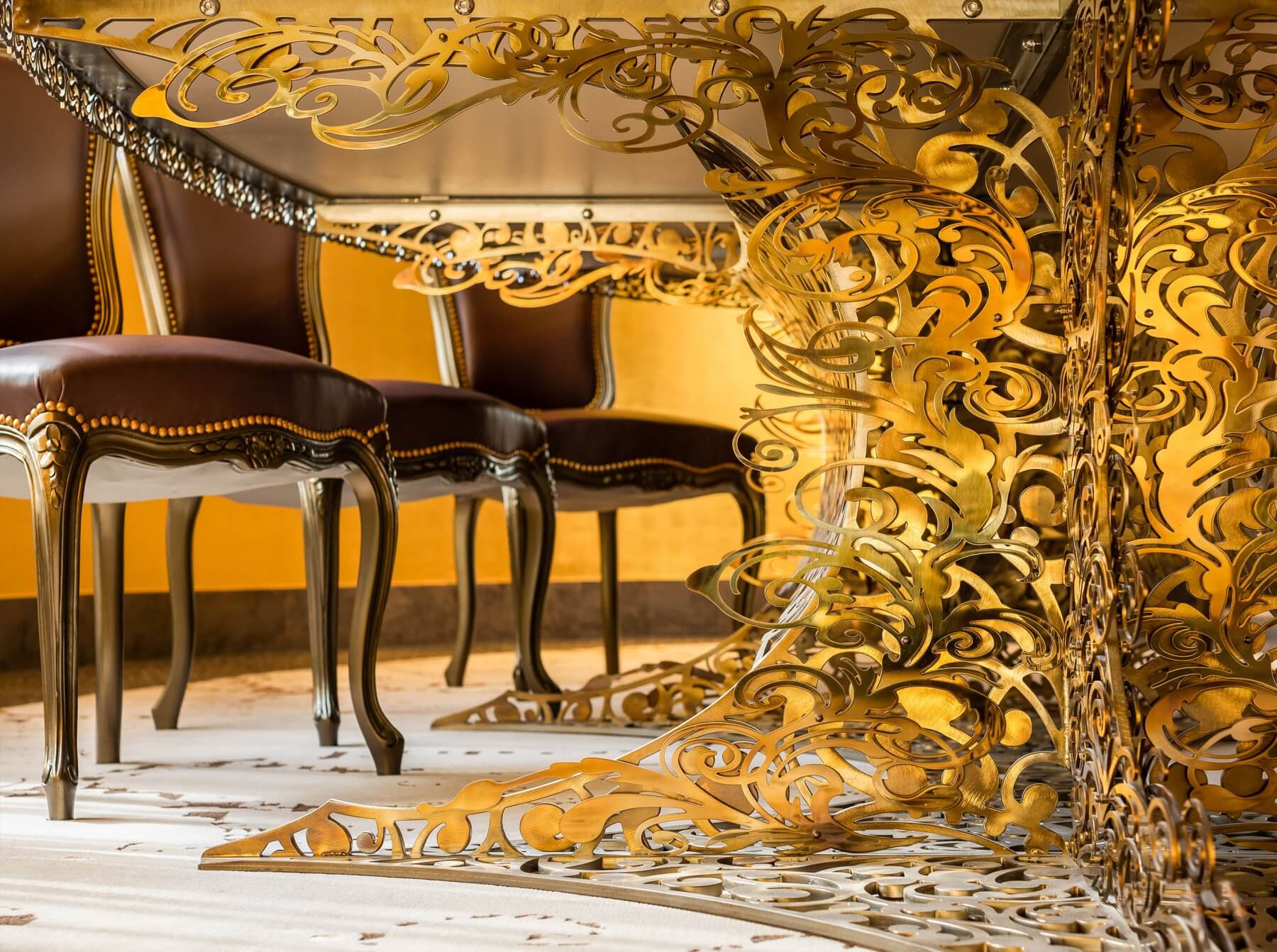 Dining
Entirely covered with gold leaves from wall to ceiling and brightened up with two chimneys, the dining room stands, just like a jewel, in the vastness of the reception area. A carefully crafted table in brass and leather complements the room.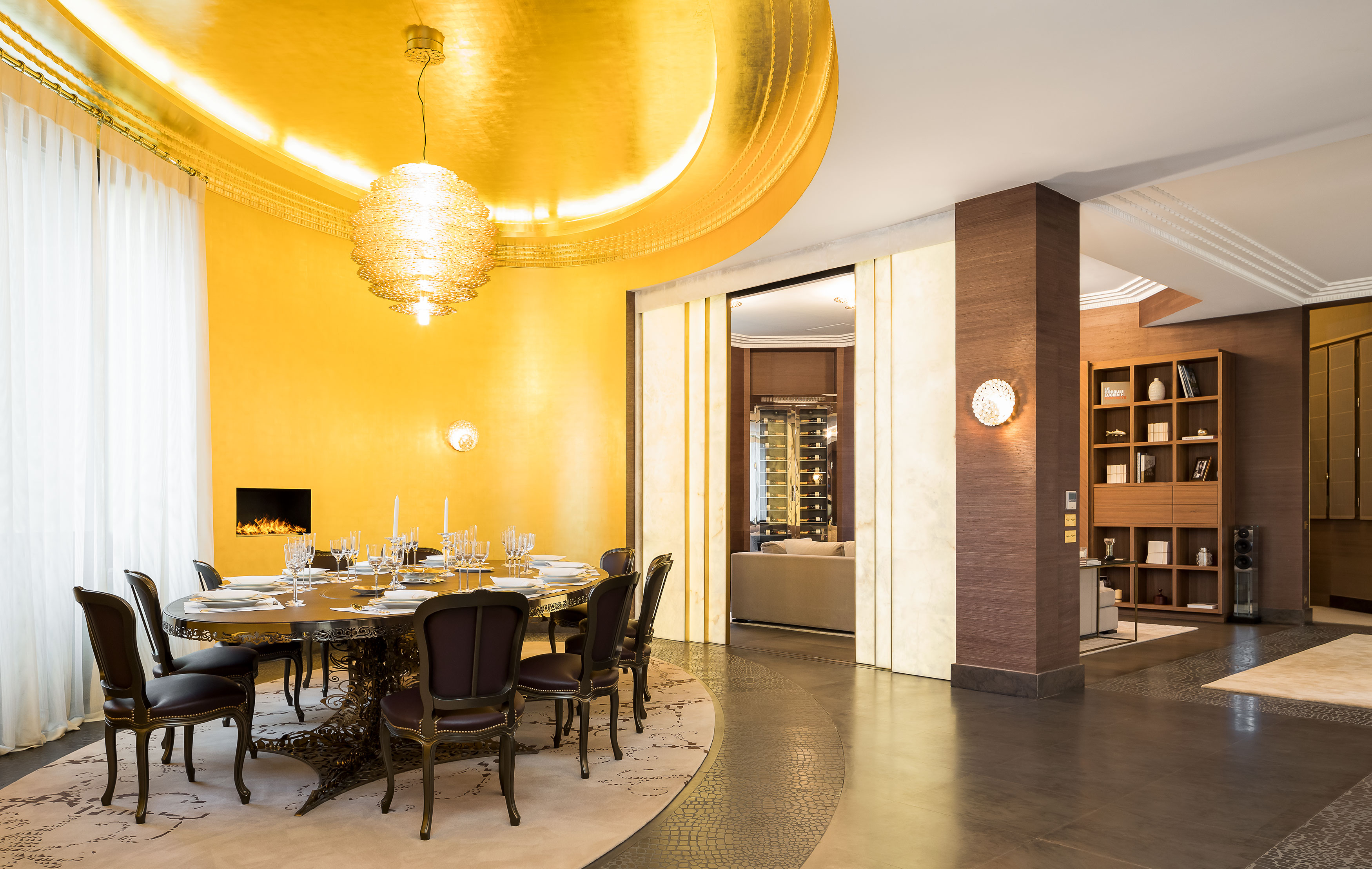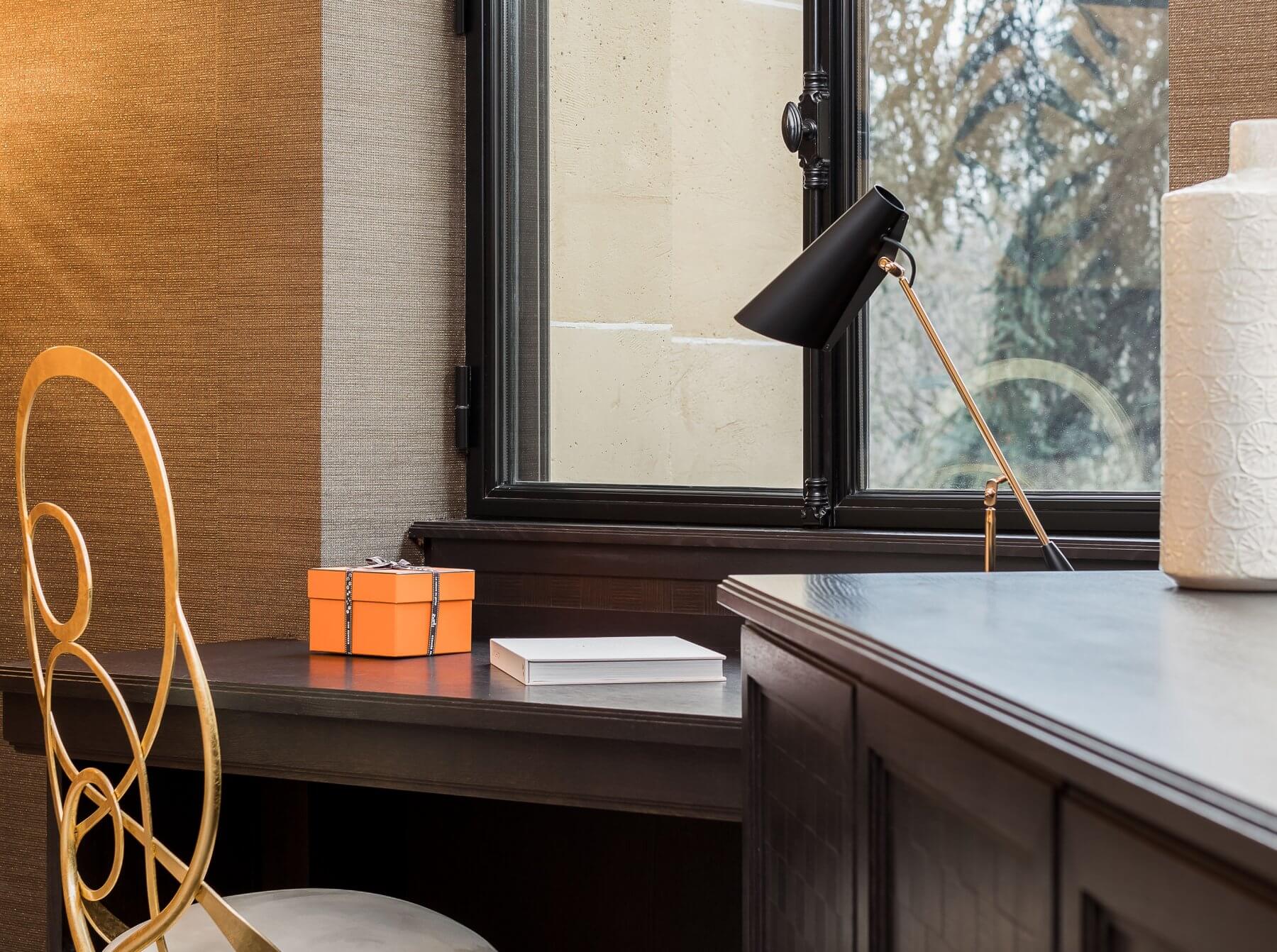 Master Suite
On a dedicated level sits a master suite with a large bedroom, a walk-in closet and a marble bathroom equipped with a TV, a whirlpool and a Rainsky shower. No detail has been overlooked, from the quality of the fixtures to the beautifully crafted finishes to the walls and floors.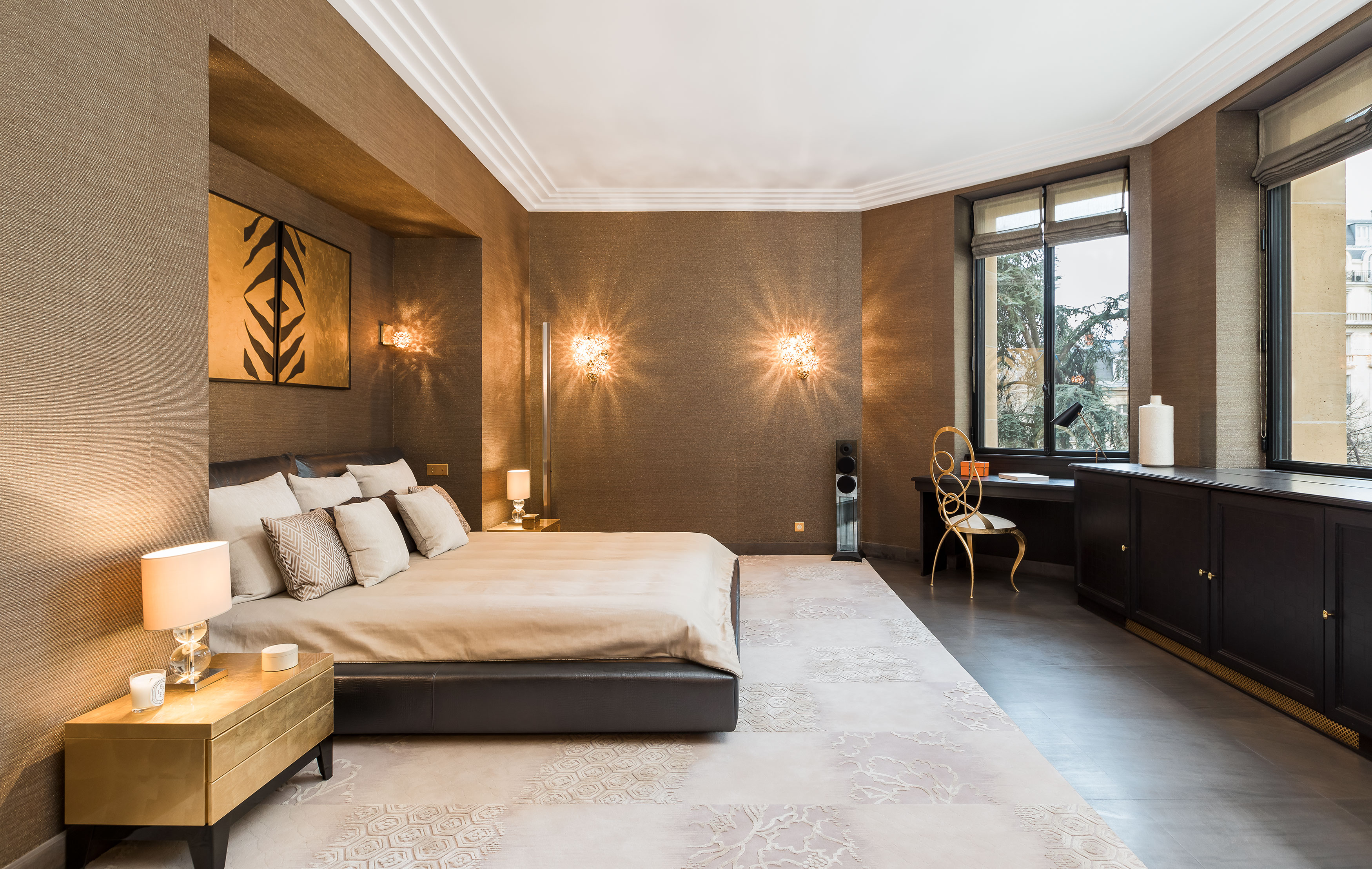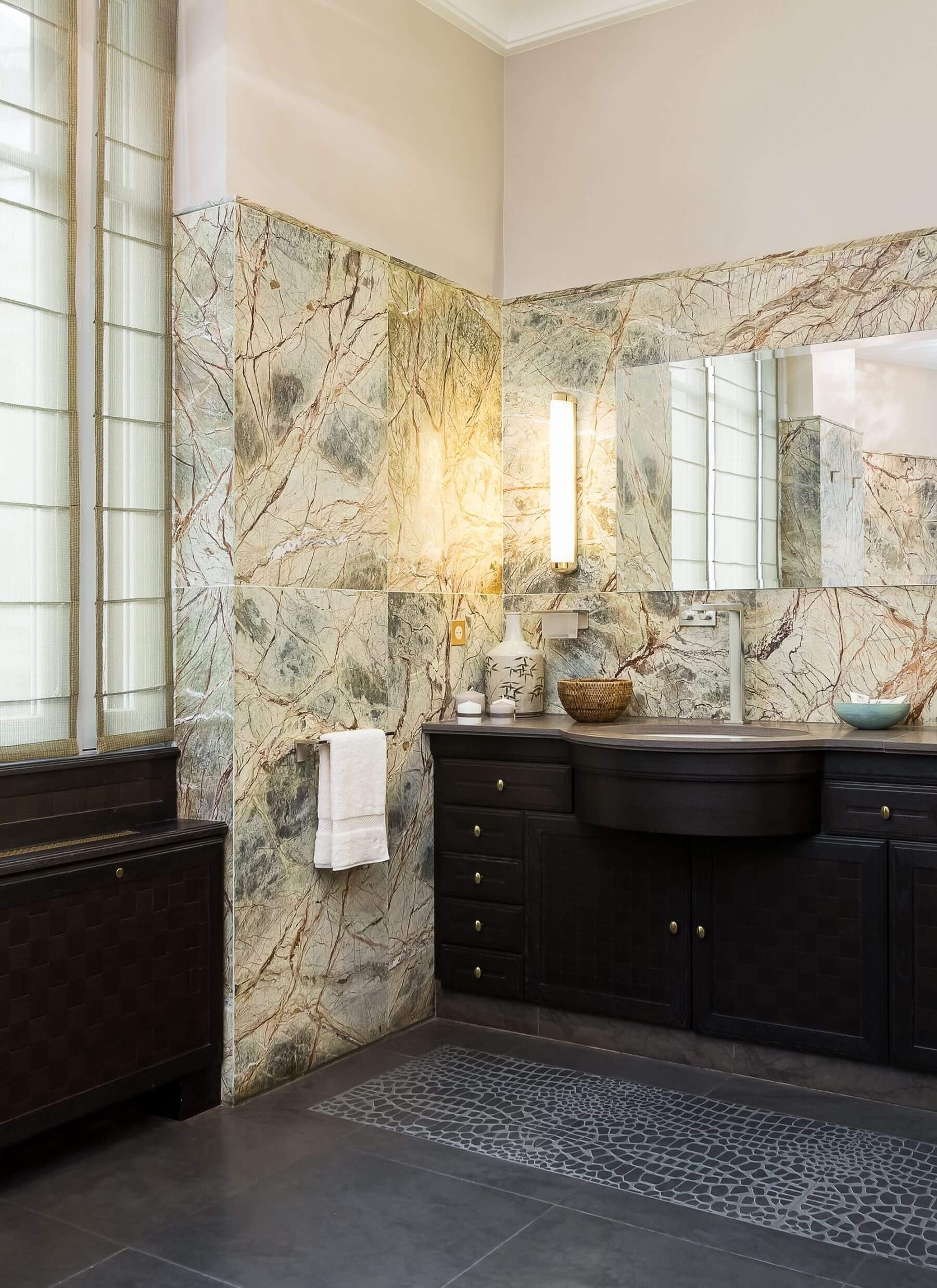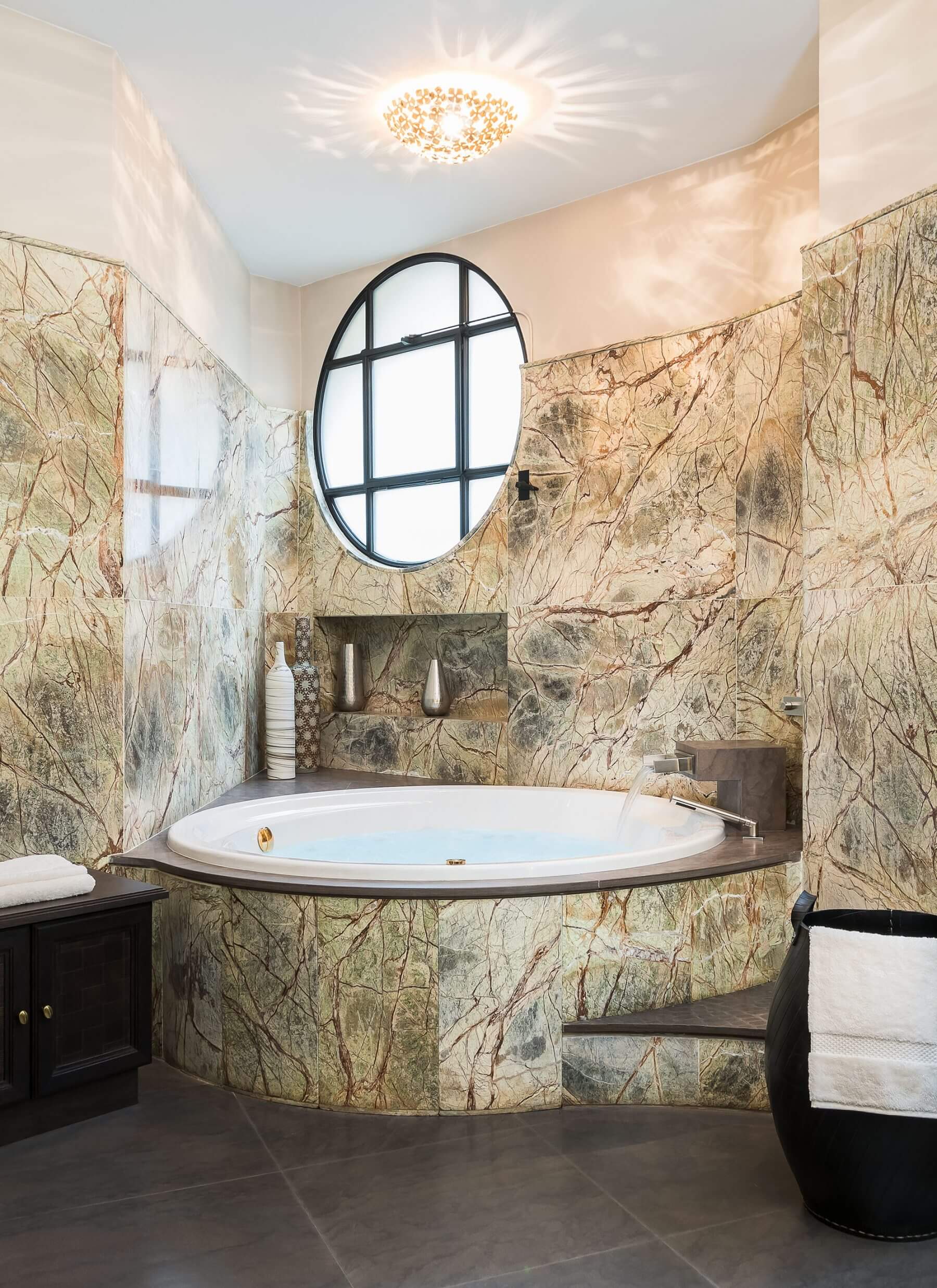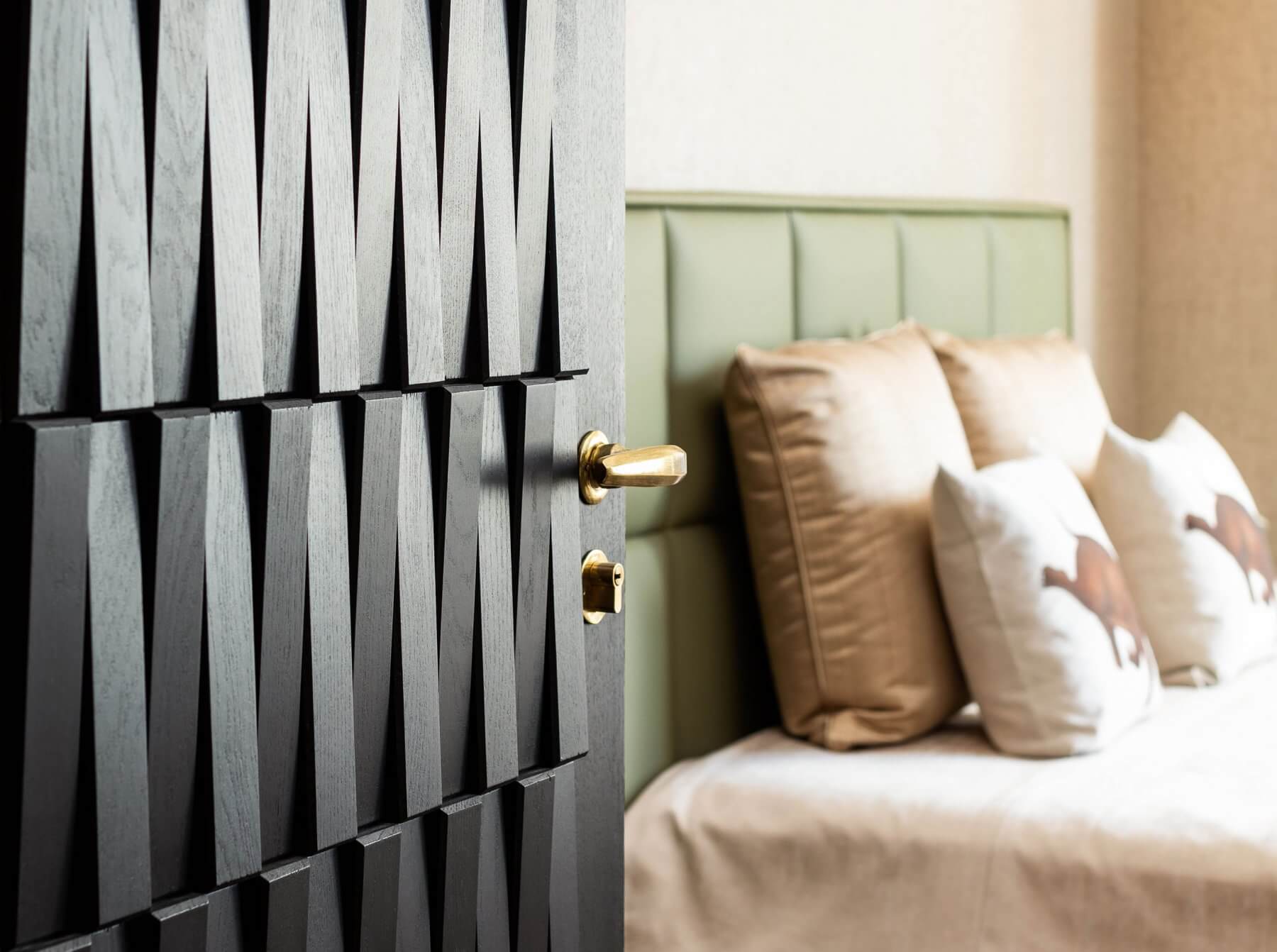 The Bedrooms
On the upper floor, three large bedrooms with bathrooms and dressings, ideal for children or guests, offer a very quiet and natural atmosphere. The ambiance is enriched with rare marbles, raw leather, exotic wood and natural wall-fabric.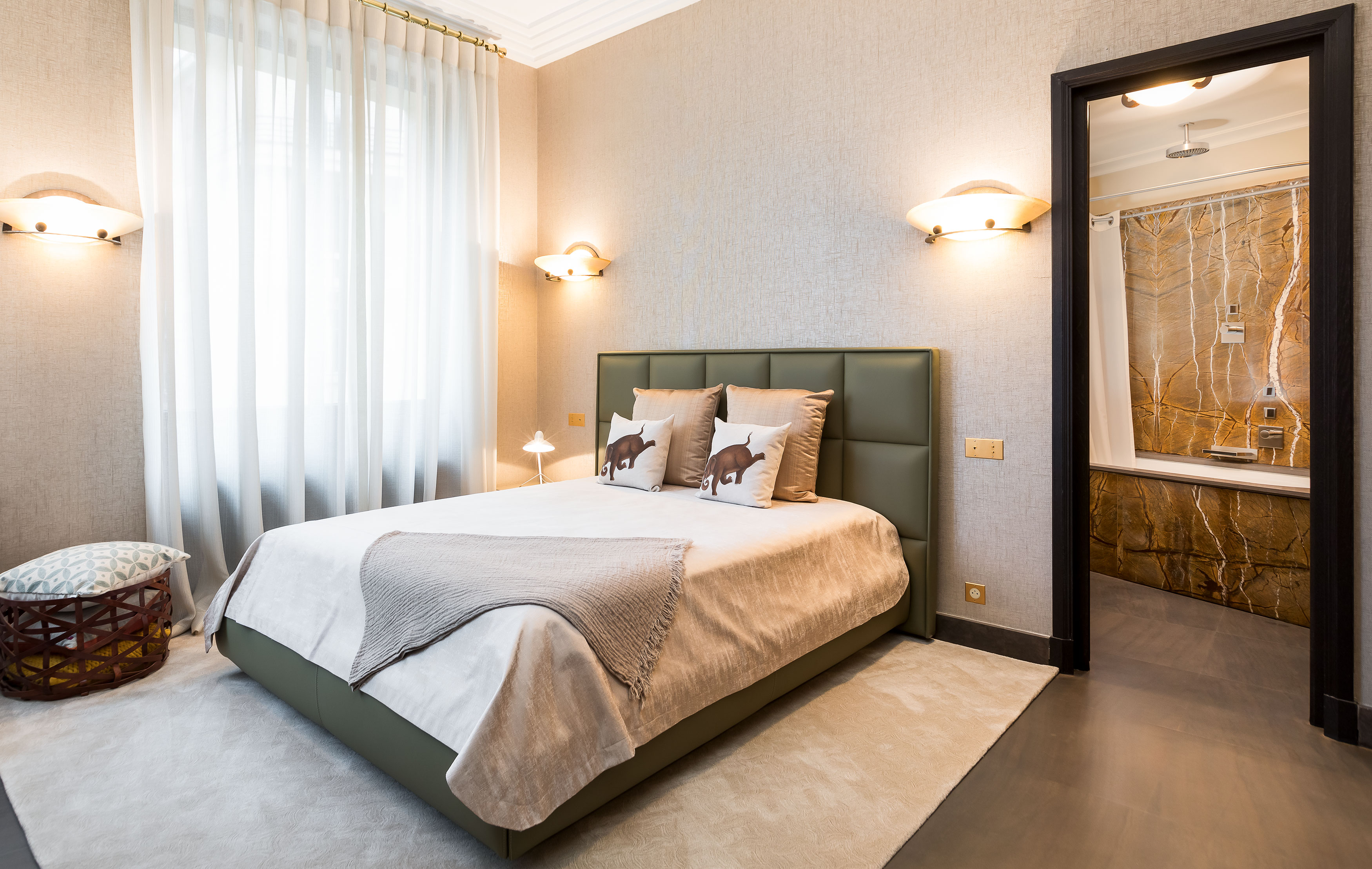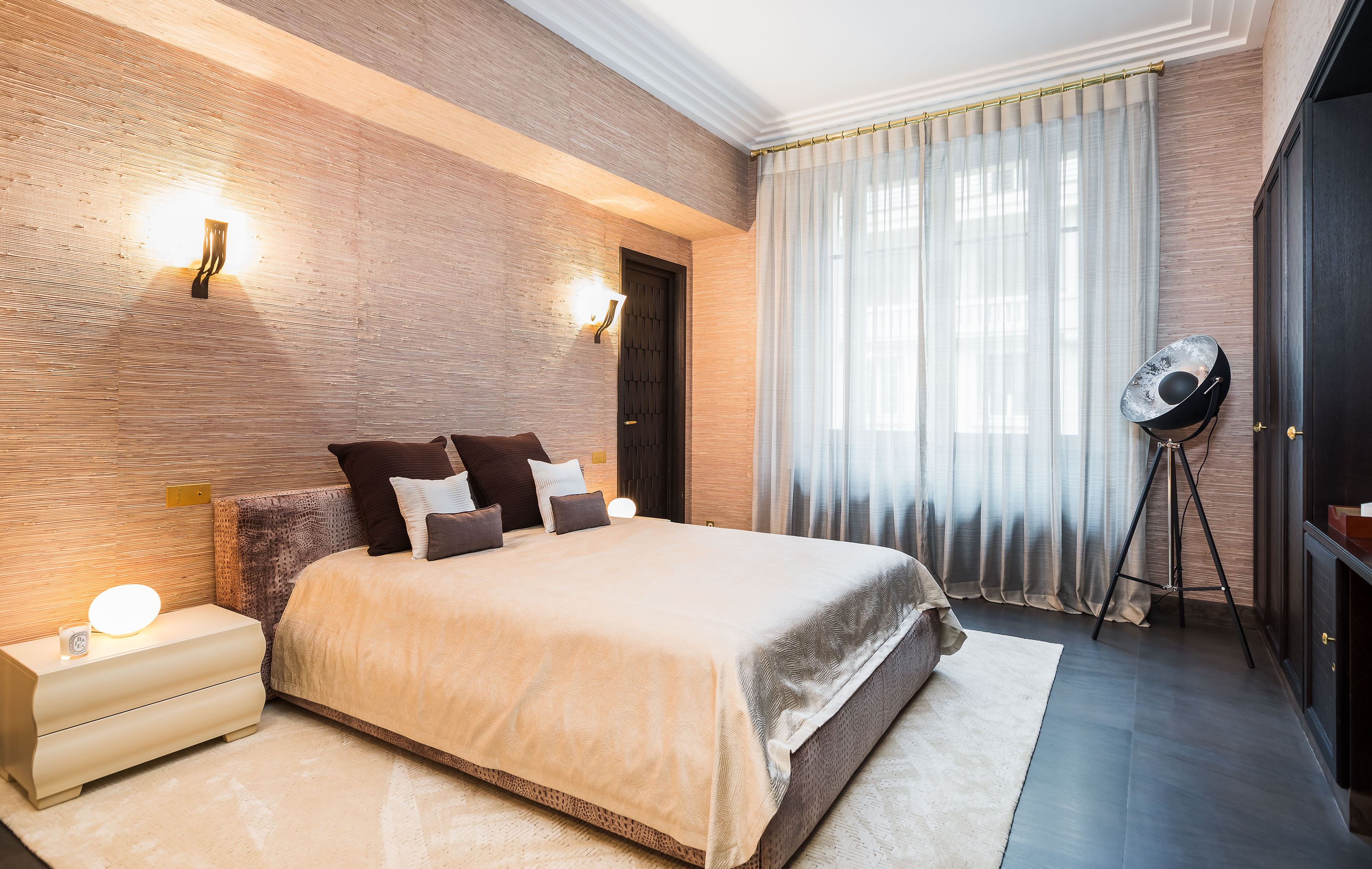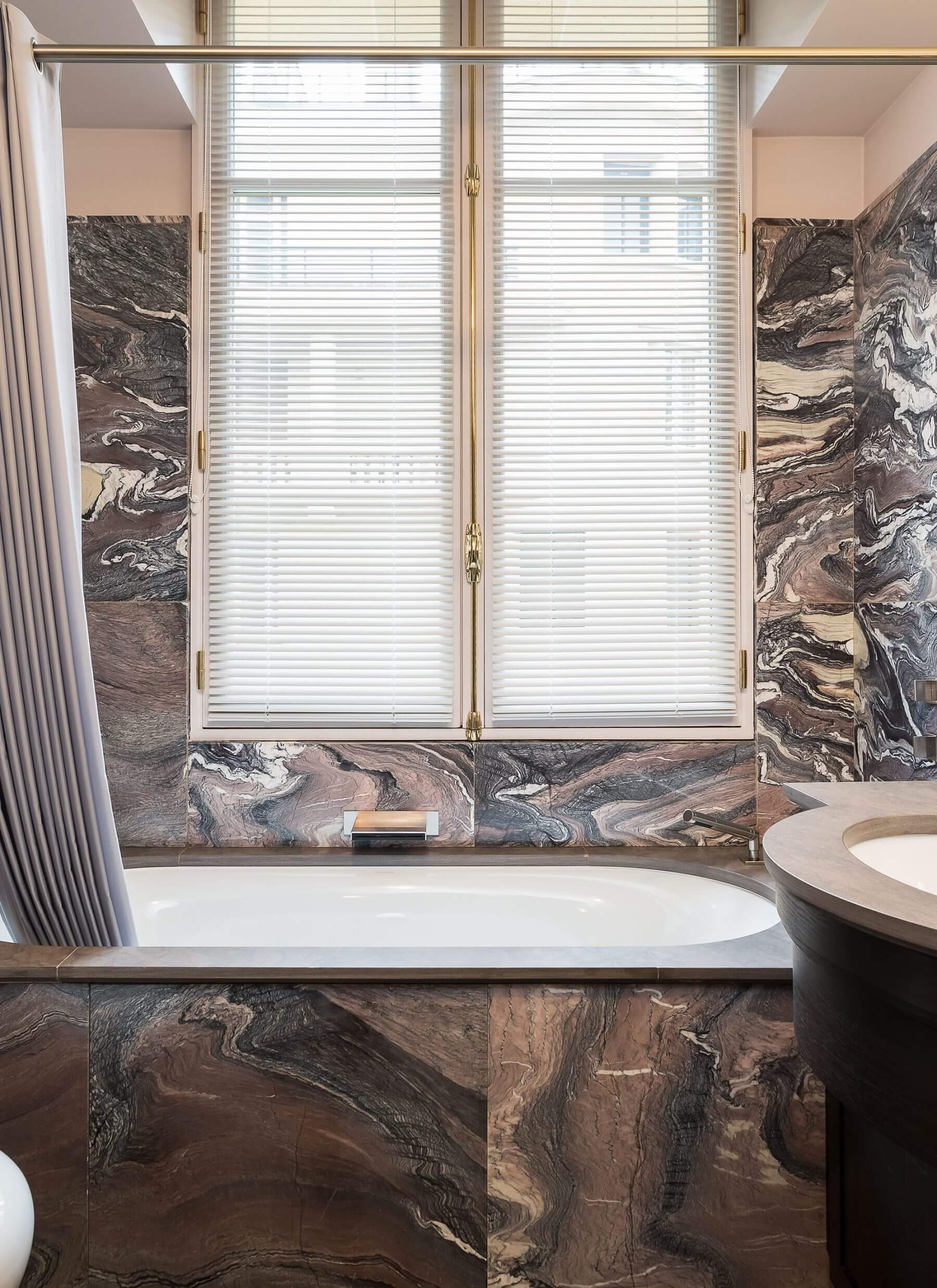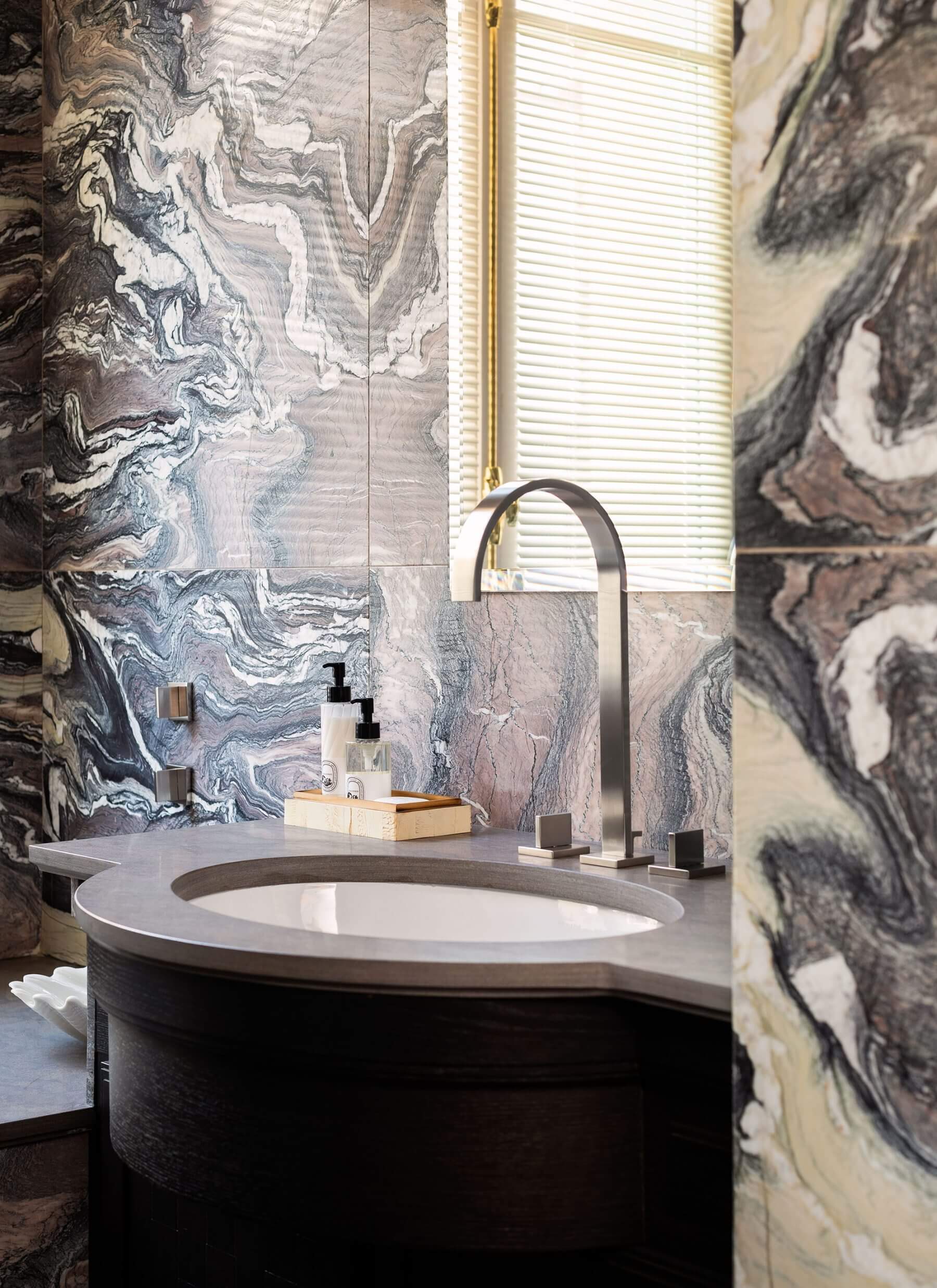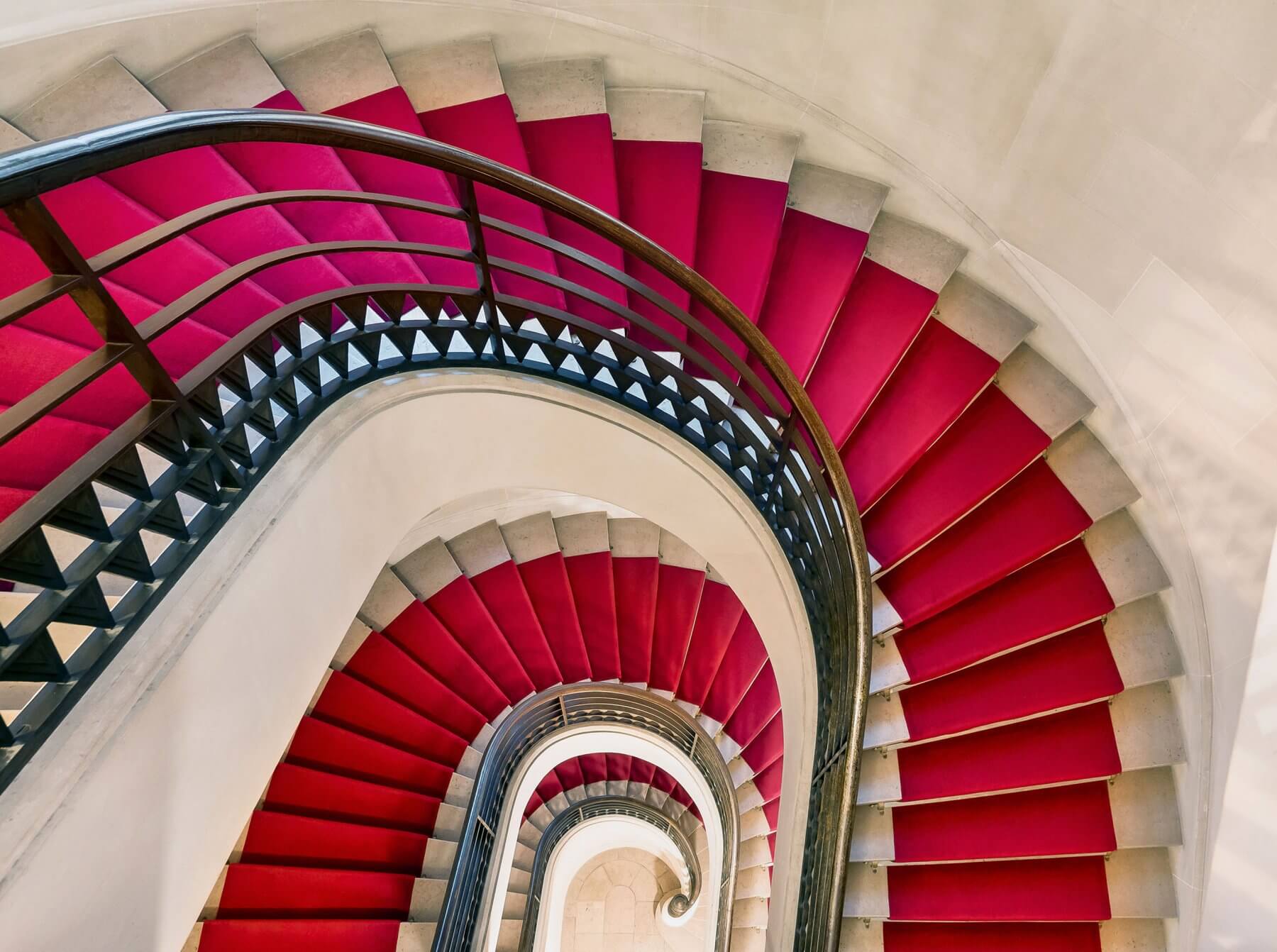 Architectural Heritage
Jean Walter is one of the few architects in France to promote the concept of garden cities, which he discovered in England. In Paris, Porte de la Muette, the "Walter buildings" were created from 1928 to 1931 with the support of the architects of the Administration. Set in a vast quadrilateral isolated between the 'Bois de Boulogne', the 'Parc de la Muette' and the Ranelagh garden, these buildings form a neo-classical set, characteristic of the "Art Deco" period. Composed of luxury homes, thought in the most contemporary style for its time, this complex was built as a 'garden cities', with real gardens between buildings and roof terraces.