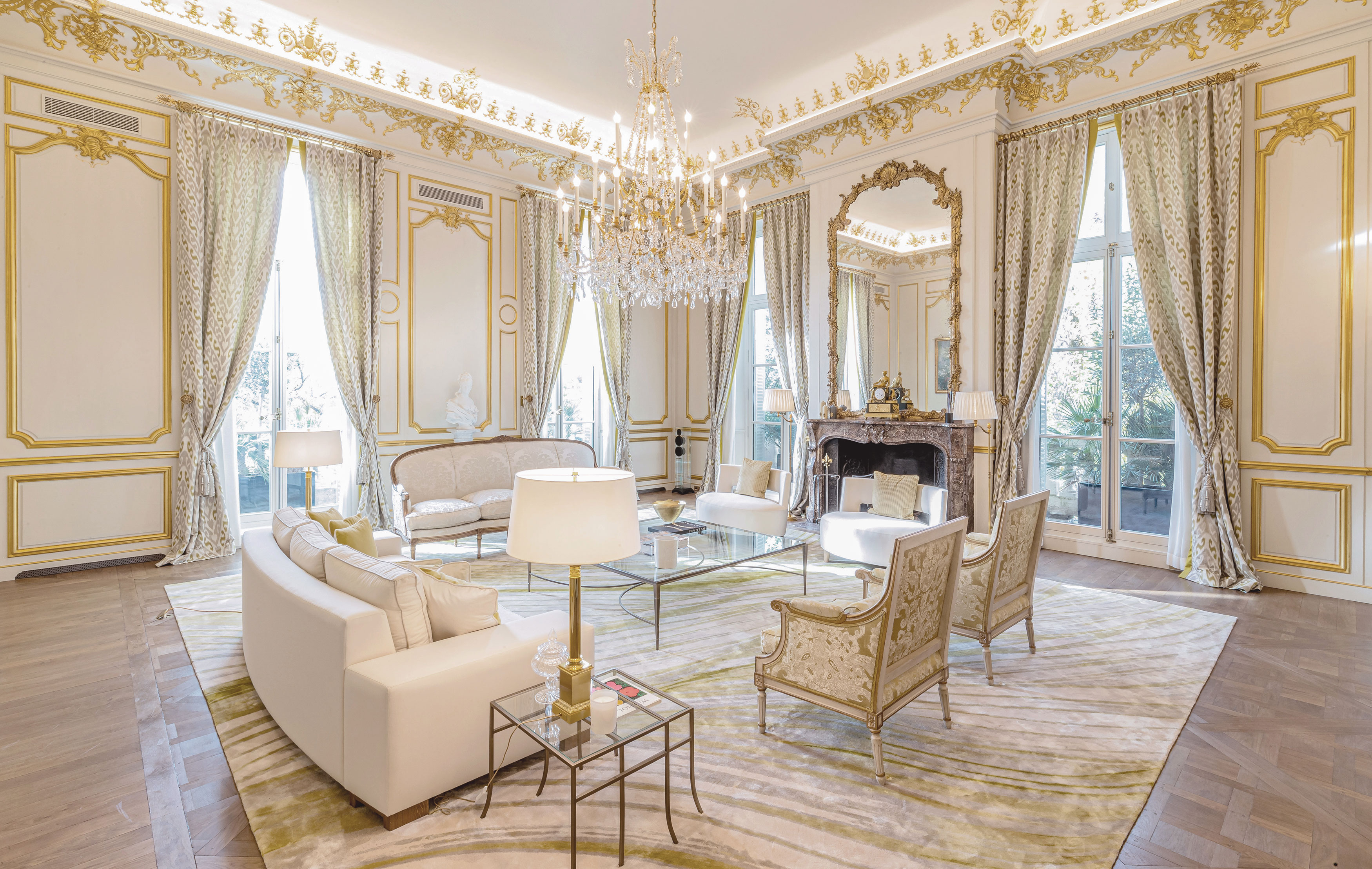 Eiffel Escape
Apartment
669 sq.m / 7,200 sq.ft
Paris, France
This sophisticated, luxurious apartment in Paris, is a furnished grand duplex apartment is located on the prestigious Champ de Mars, directly facing the Eiffel Tower, with completely unobstructed, dazzling views of the famous Parisian landmark.
The 669 square metre apartment is a masterpiece of design and craftsmanship featuring intricately hand painted ceilings, elaborate marble work, elegant Versailles parquet floors, exquisite crystal chandeliers, and a dramatic grand staircase leading off the stunning double height entrance hall with a custom made Bösendorfer Grand Piano.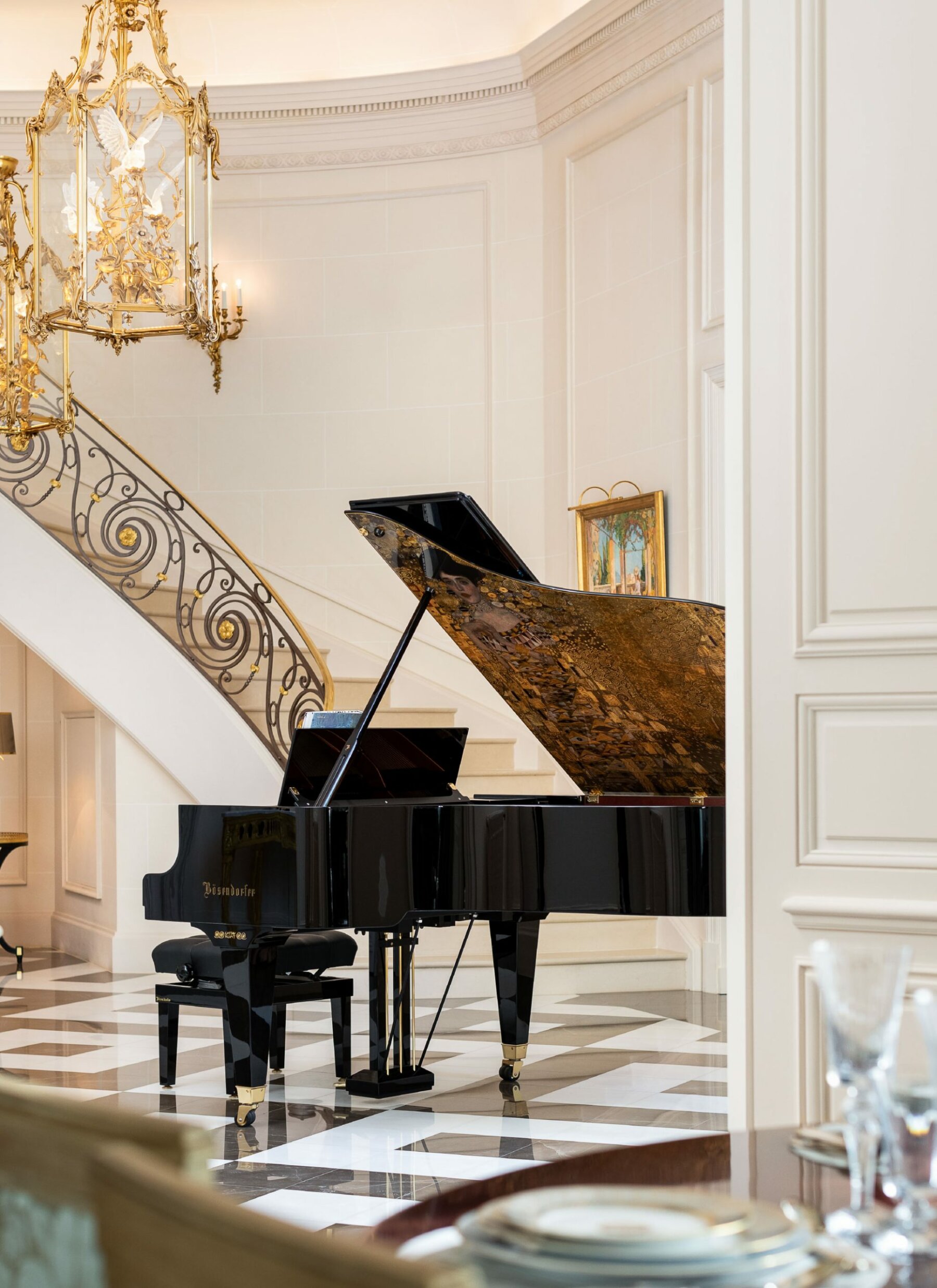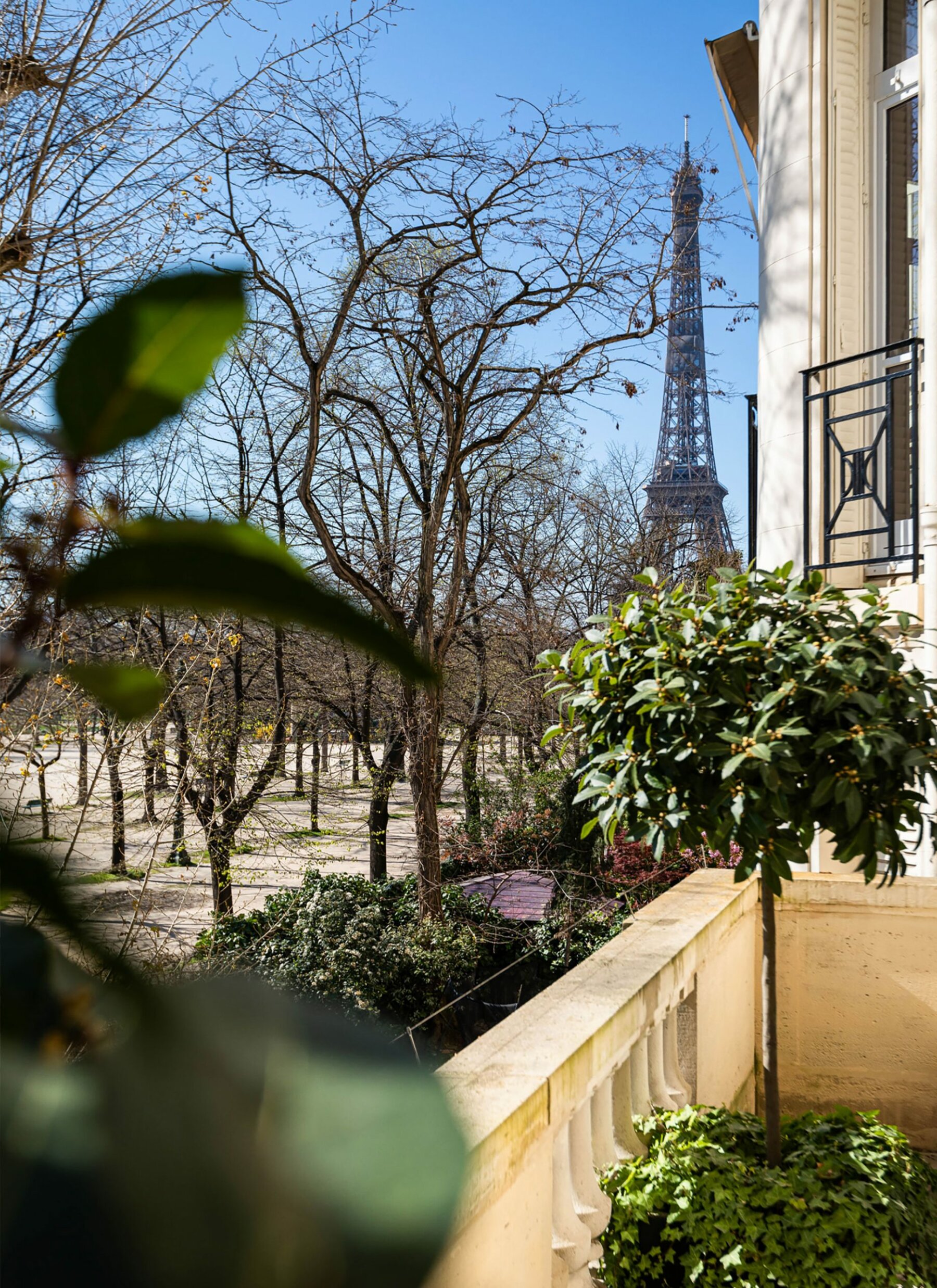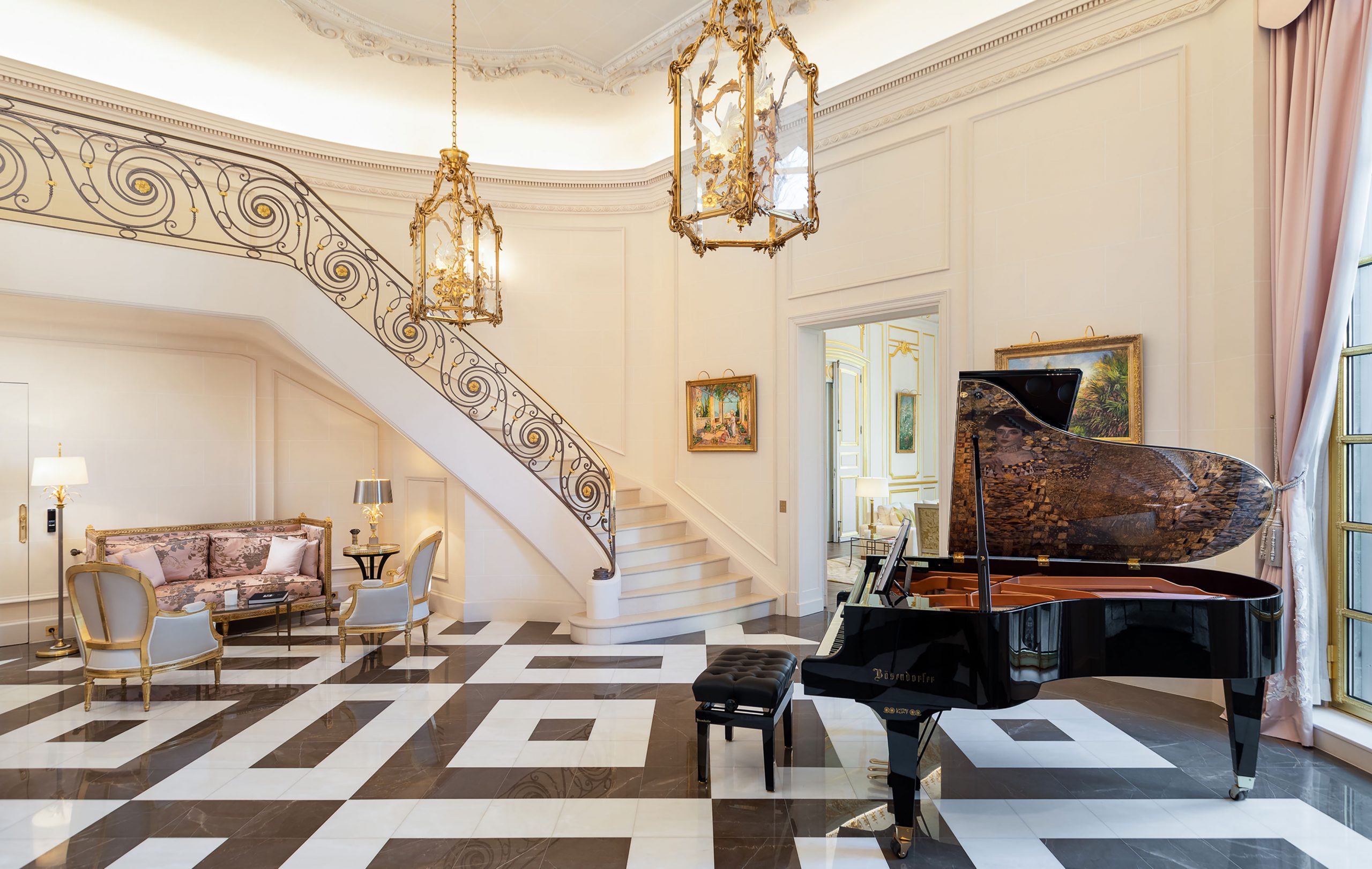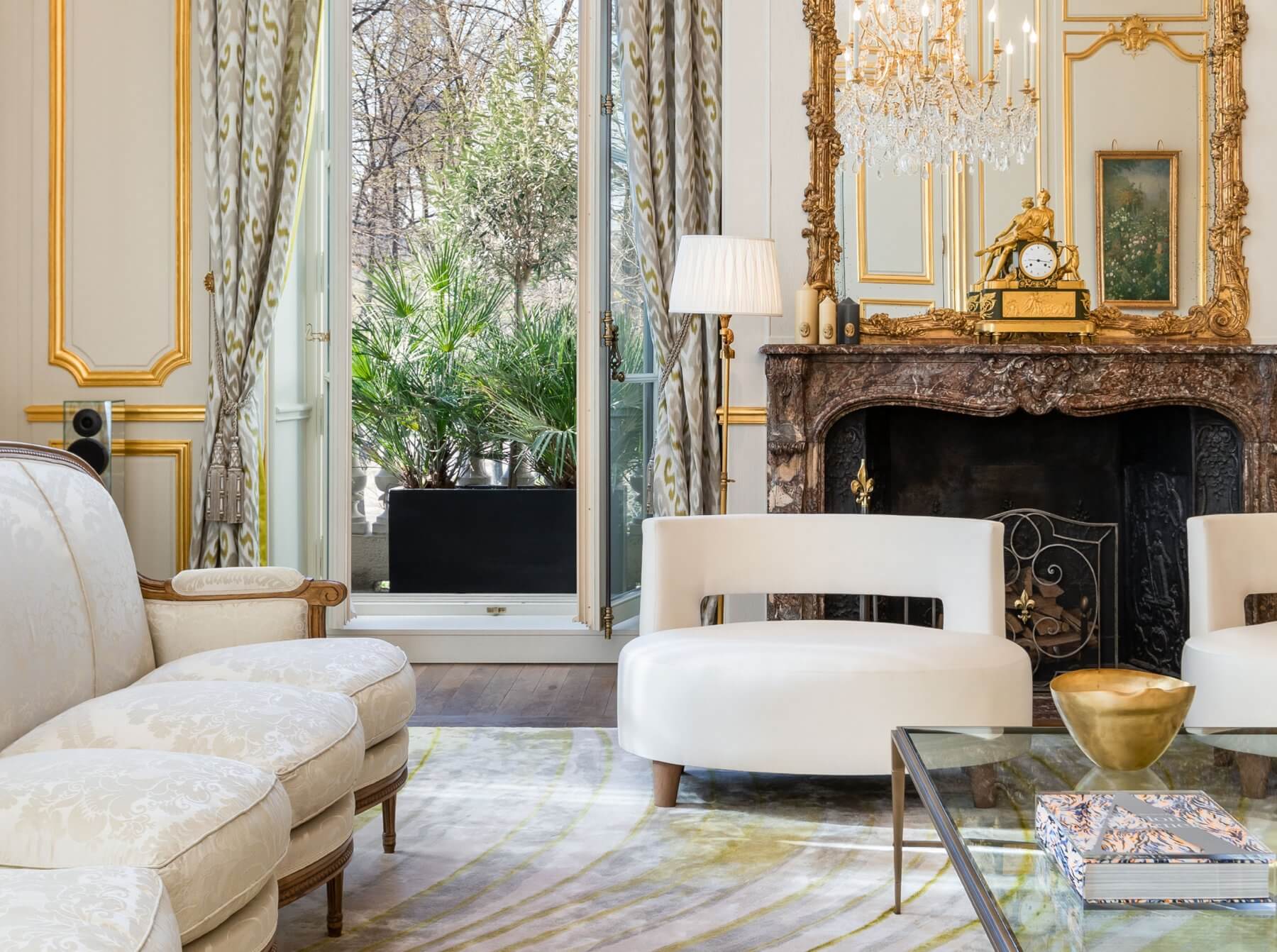 Living
Overlooking the Eiffel Tower, the living room encapsulates the rich heritage and expert craftsmanship of the apartment. You find yourself immersed by a delightful sense of tranquility, of exceptional privacy, sheltered from the nearby Parisian hustle and bustle.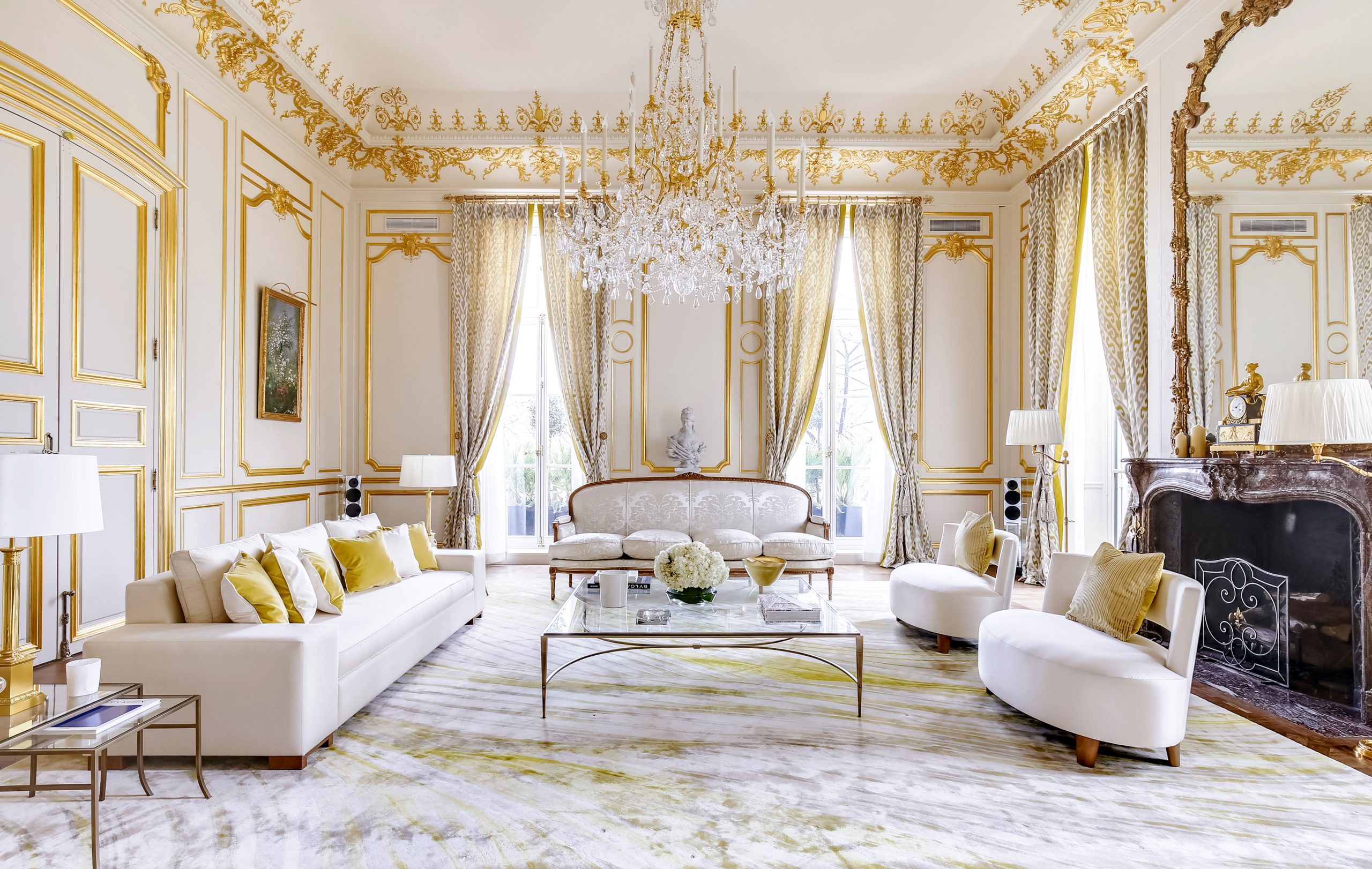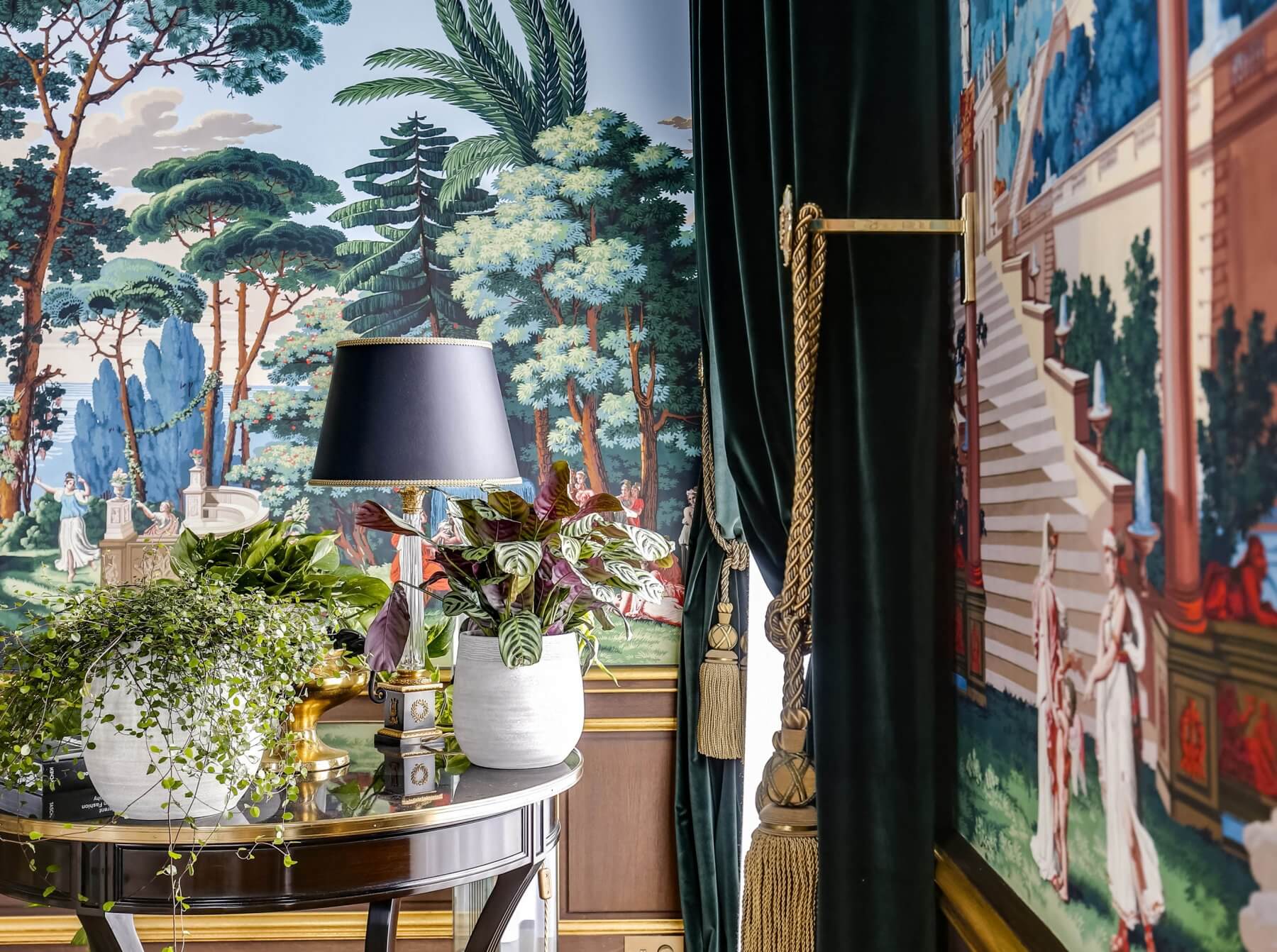 The Study
The warm, sophisticated study room is the perfect space in which to retreat and relax. This large and elegant office has been subdivided into different seating areas to help maximize options for all the family.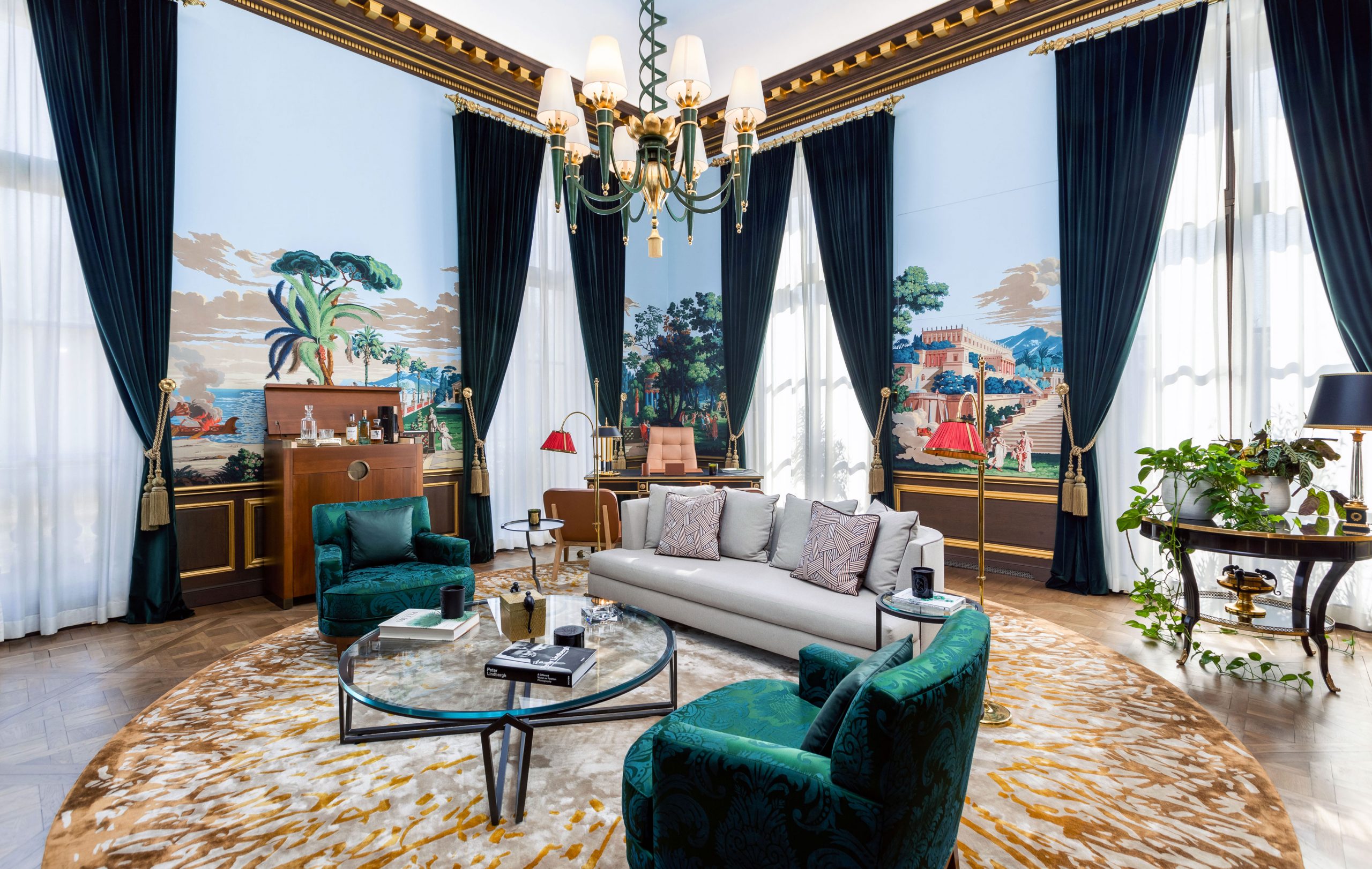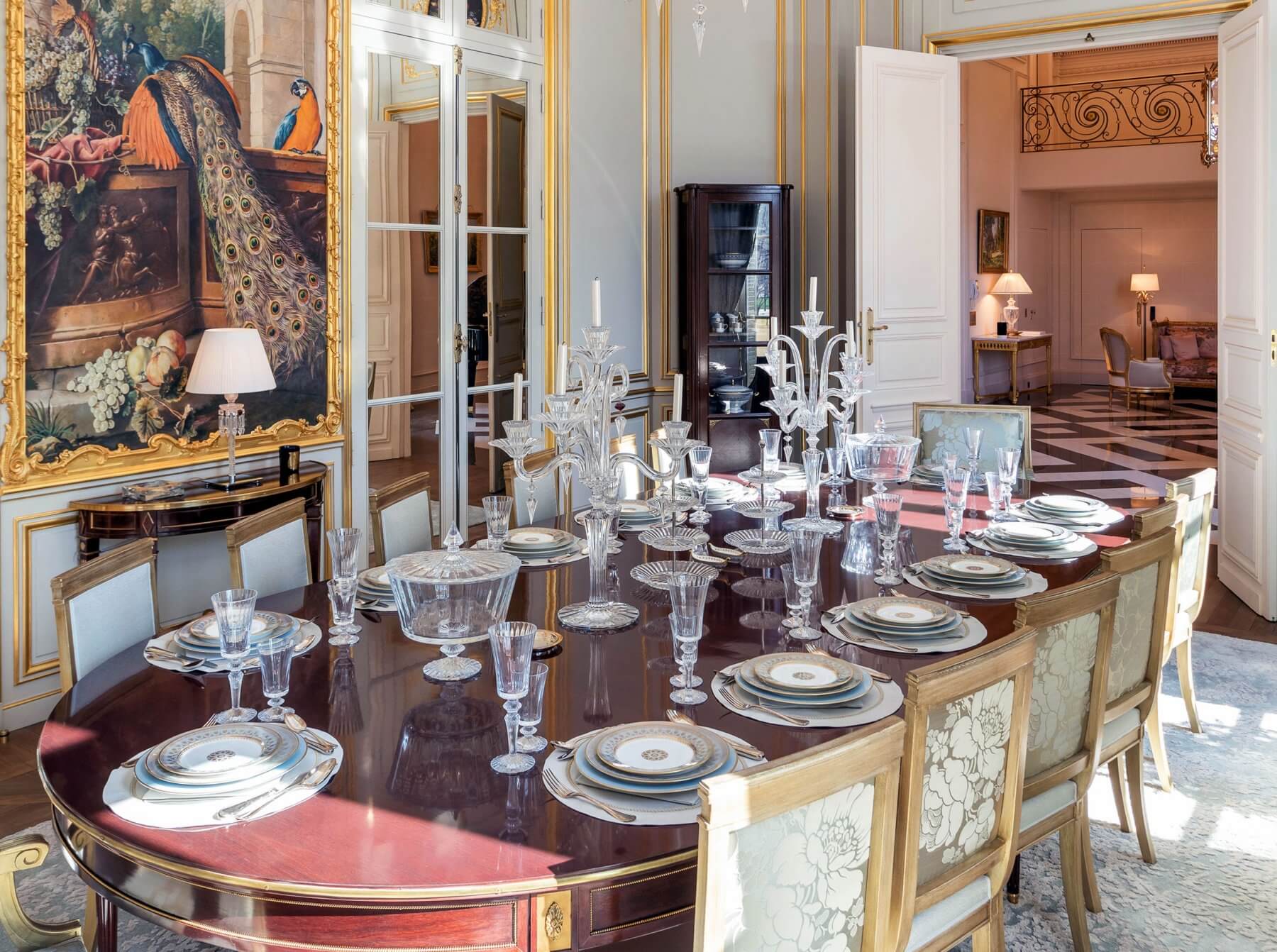 Dining
In a delicate and refined classic decoration, guests are welcomed for an exquisite culinary journey. At night, shimmering lights dance between the Eiffel tower and the starry sky, creating wonderful memories.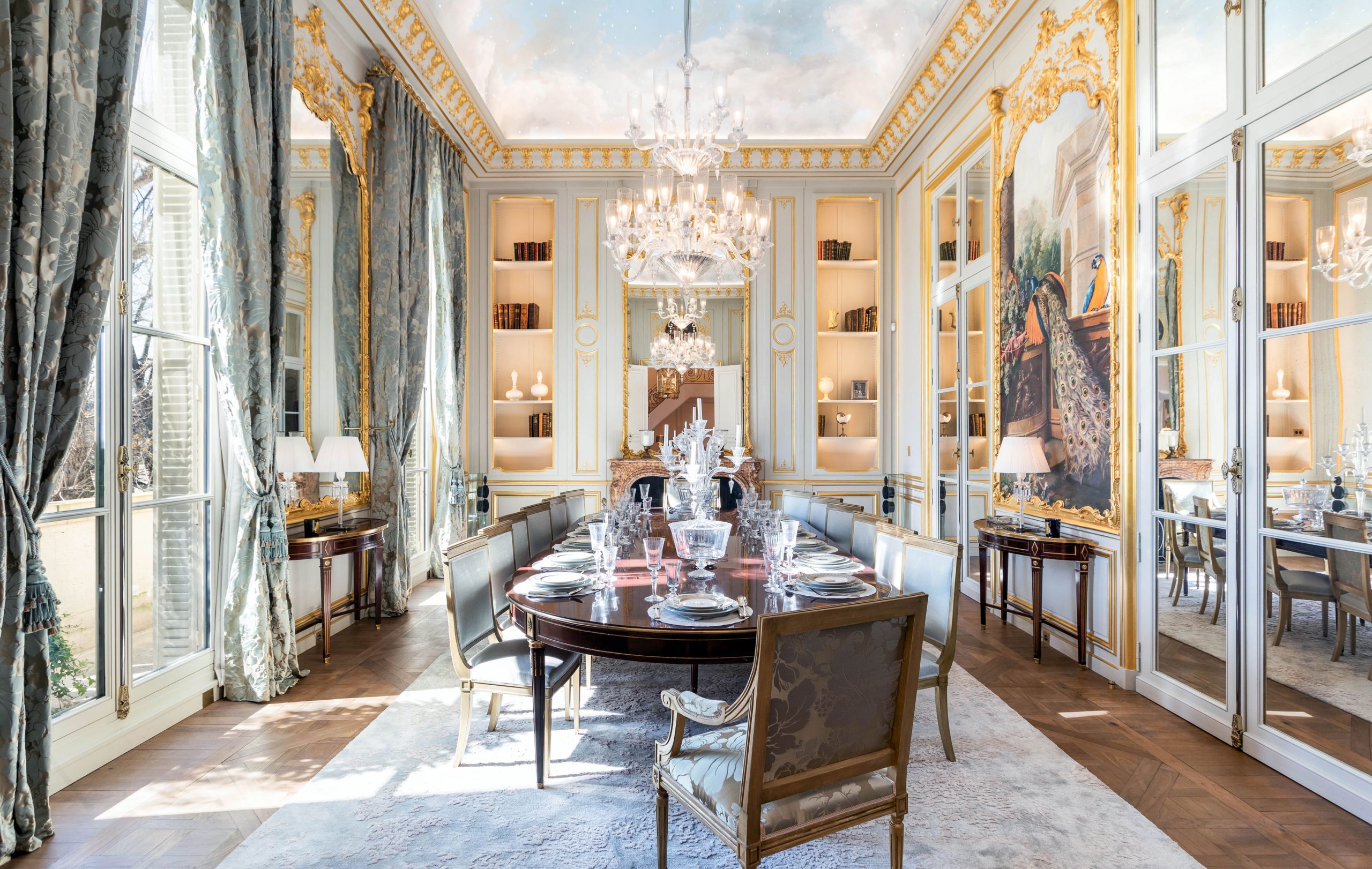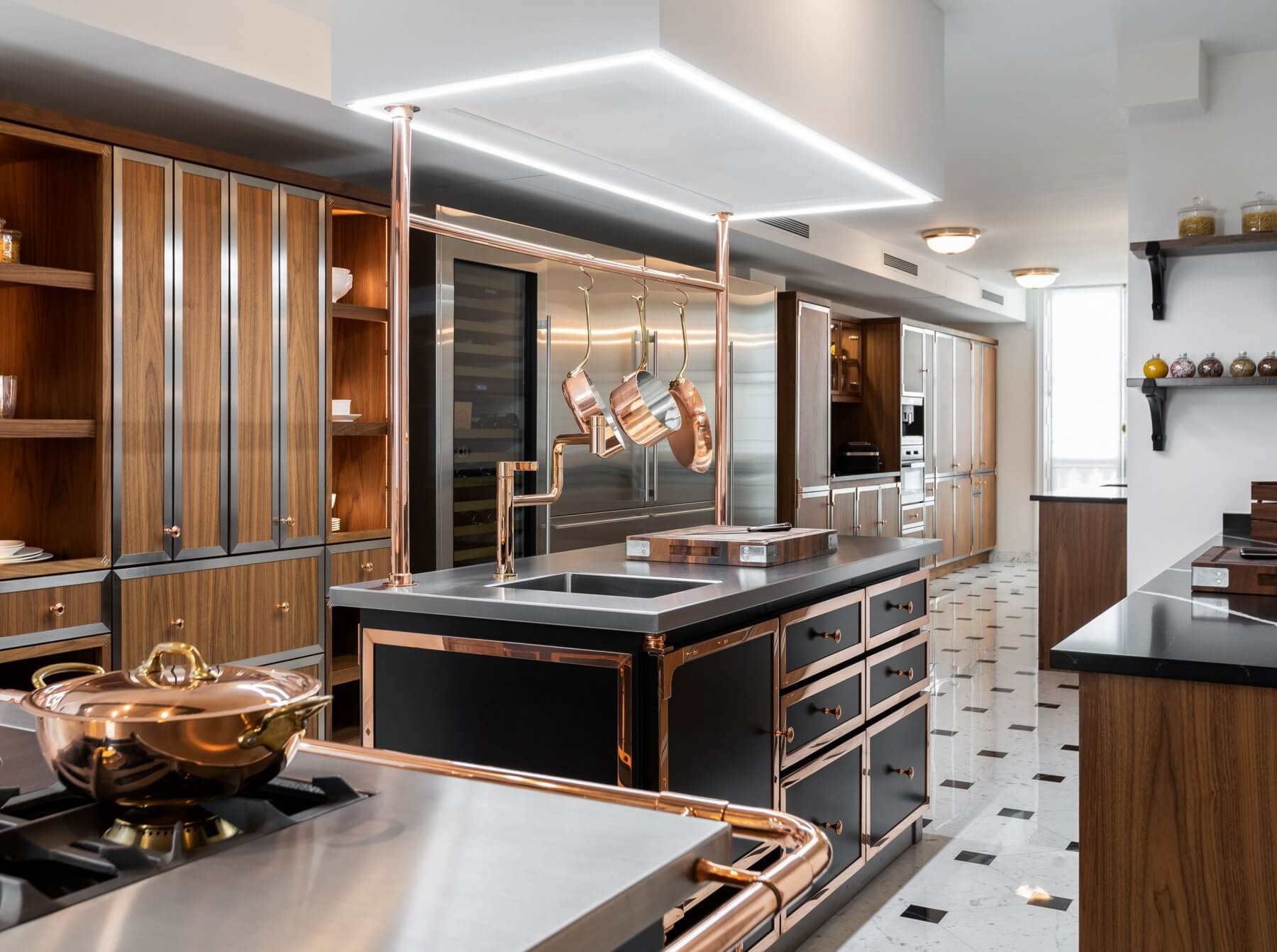 The Kitchen
Meticulous craftsmanship and superb design are the hallmarks of this custom built La Cornue, Chef's dream kitchen.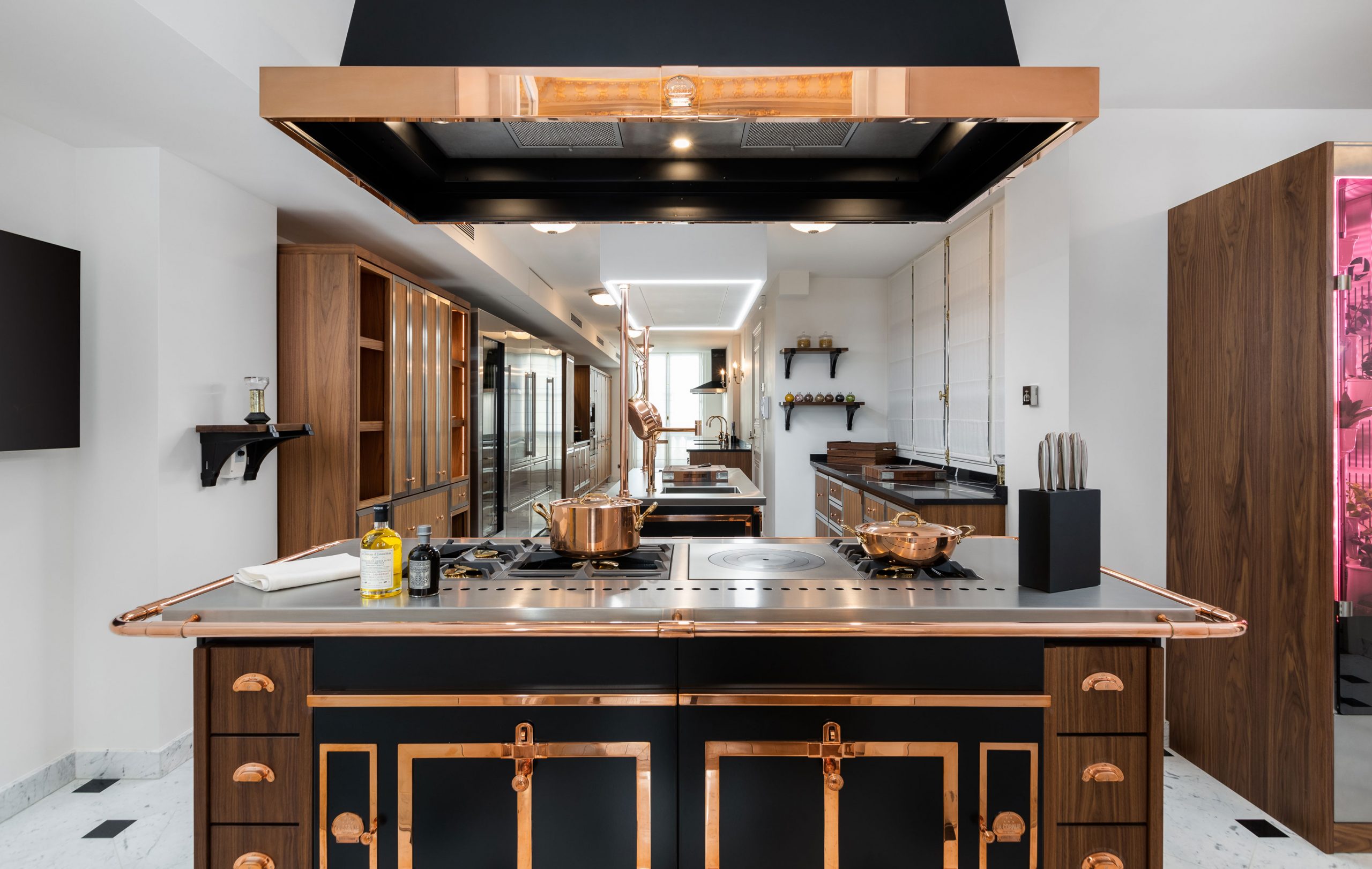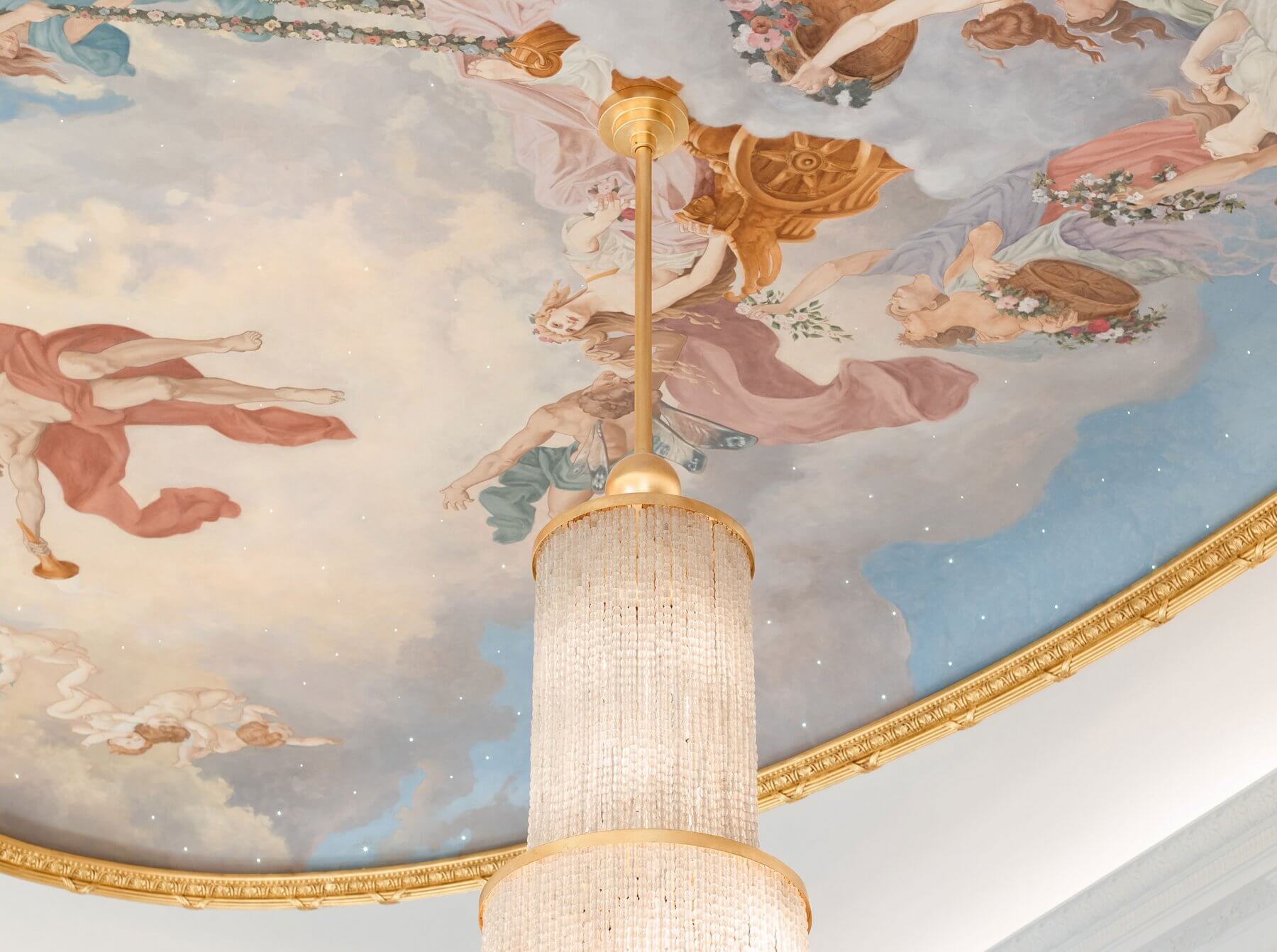 Dreams
Everything around you meets the highest standards and was conceived, designed, and personalized with precision, passion, and your dreams in mind. The Master bedroom offers incredible luxury in a serene and sophisticated style.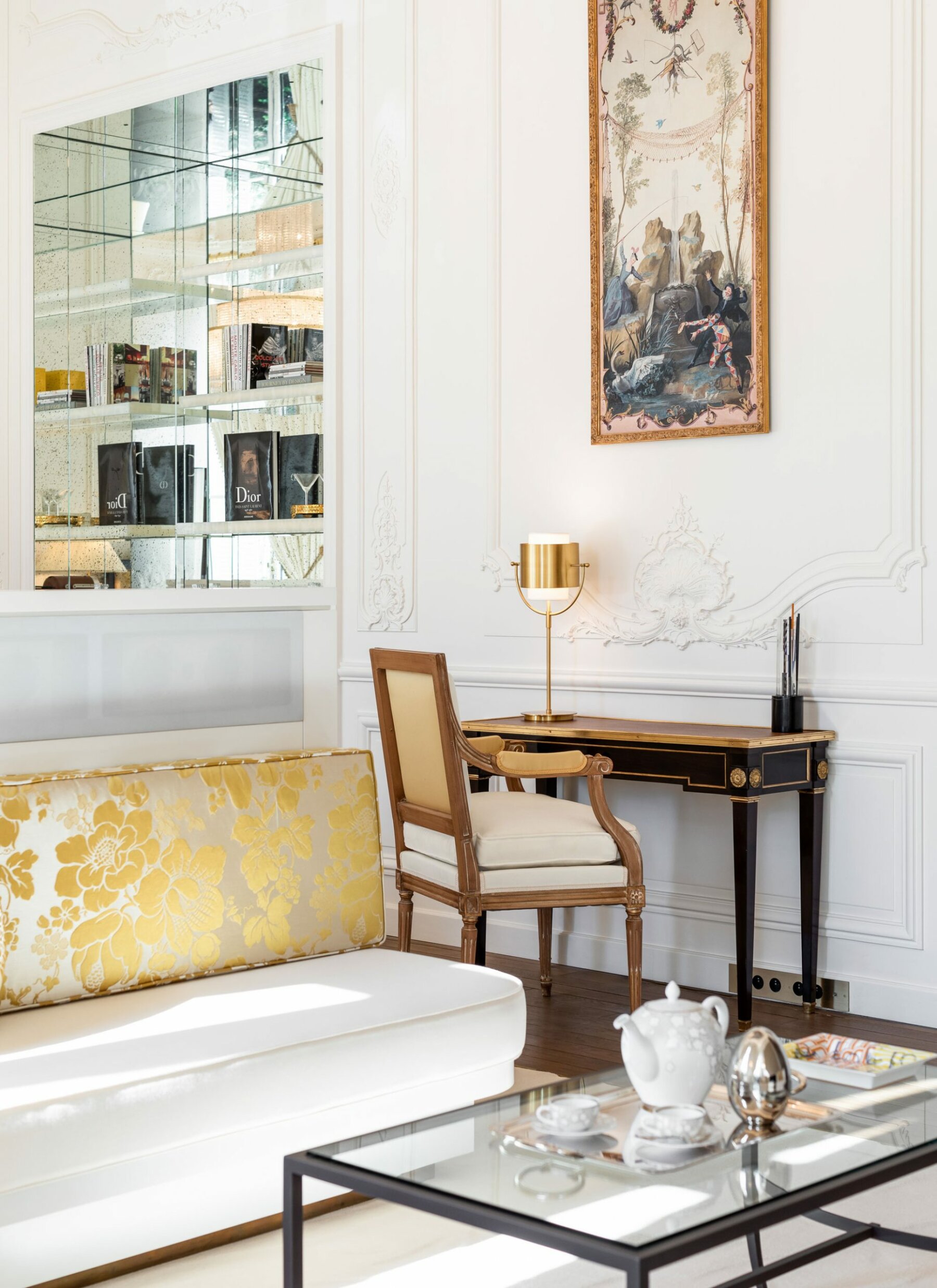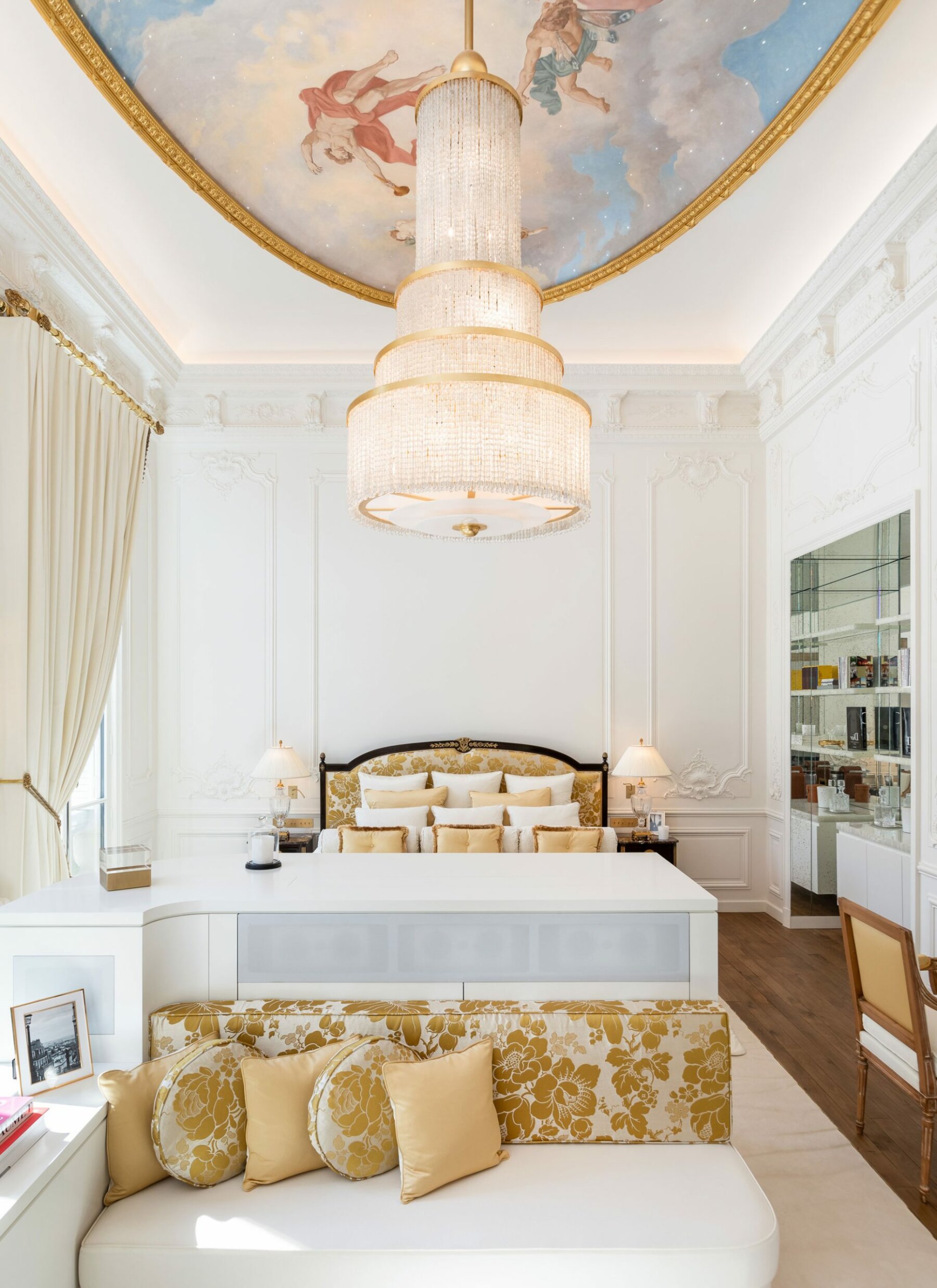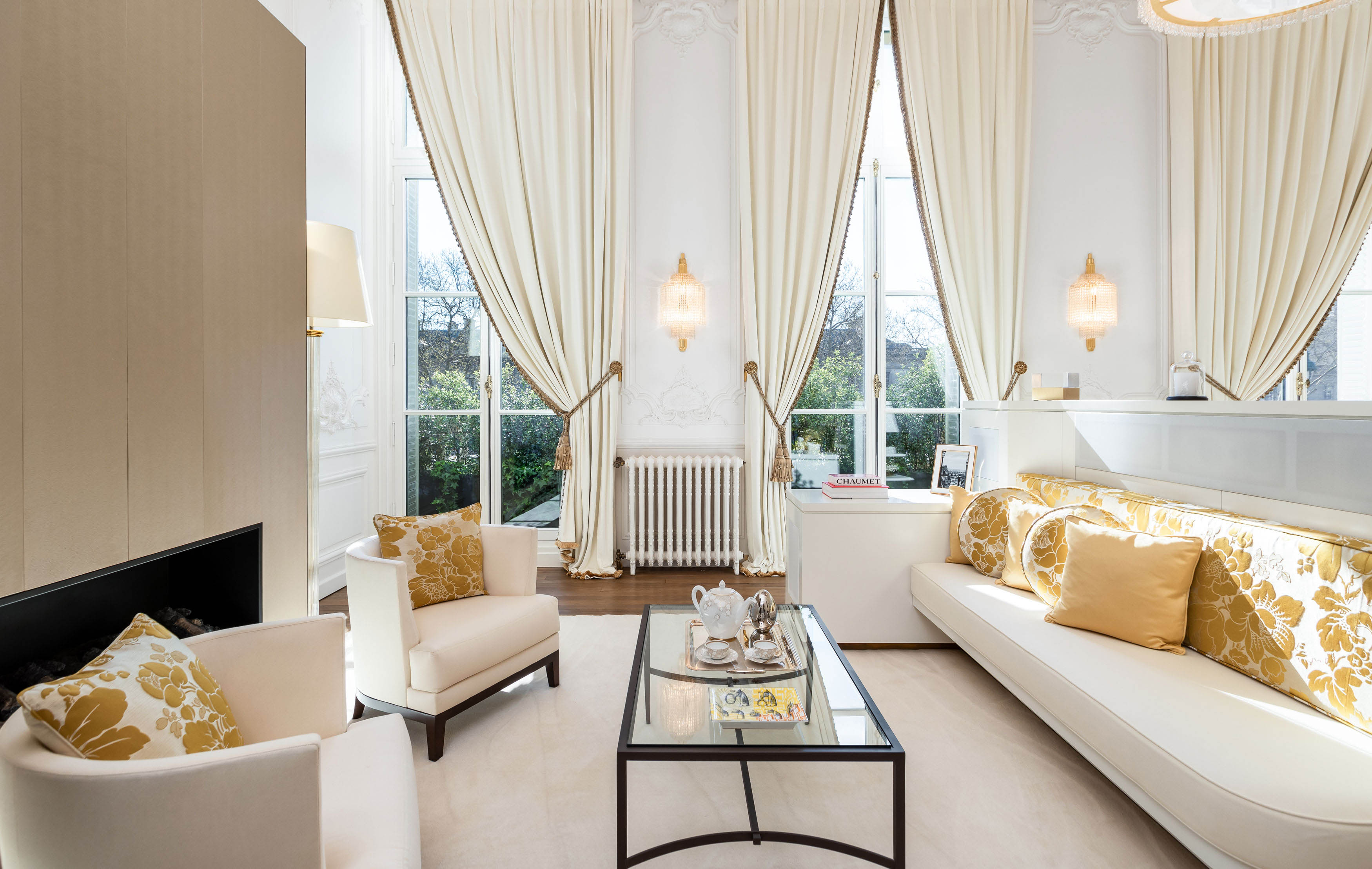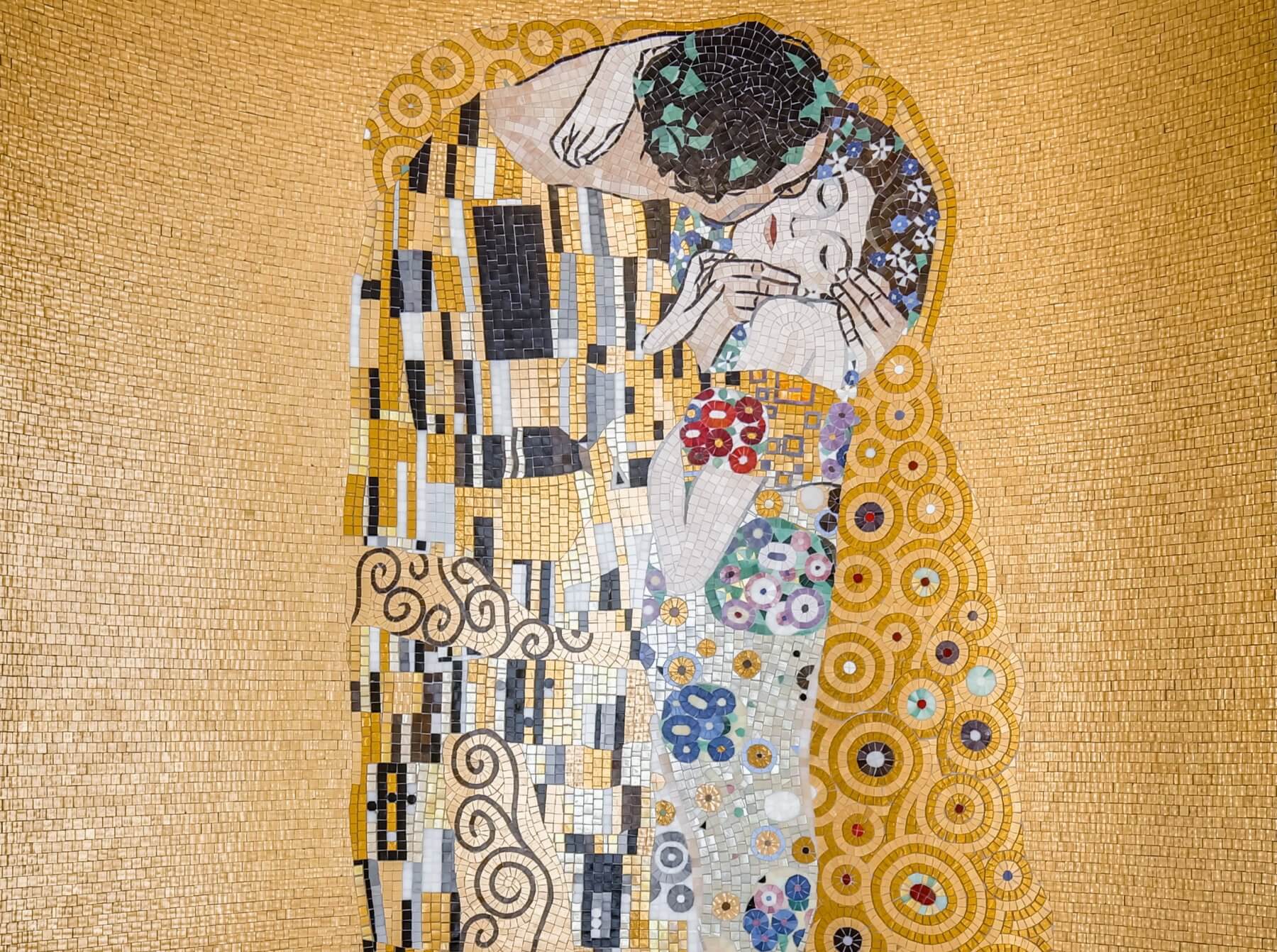 Serenity
Outstanding comfort combined with pure opulence. From the marble Volakas floor, to the Carrara marble walls, the feeling is one of international glamour and style. The pièce de résistance is the beautiful mural work by SICIS that represents "The Kiss" of Gustave Klimt.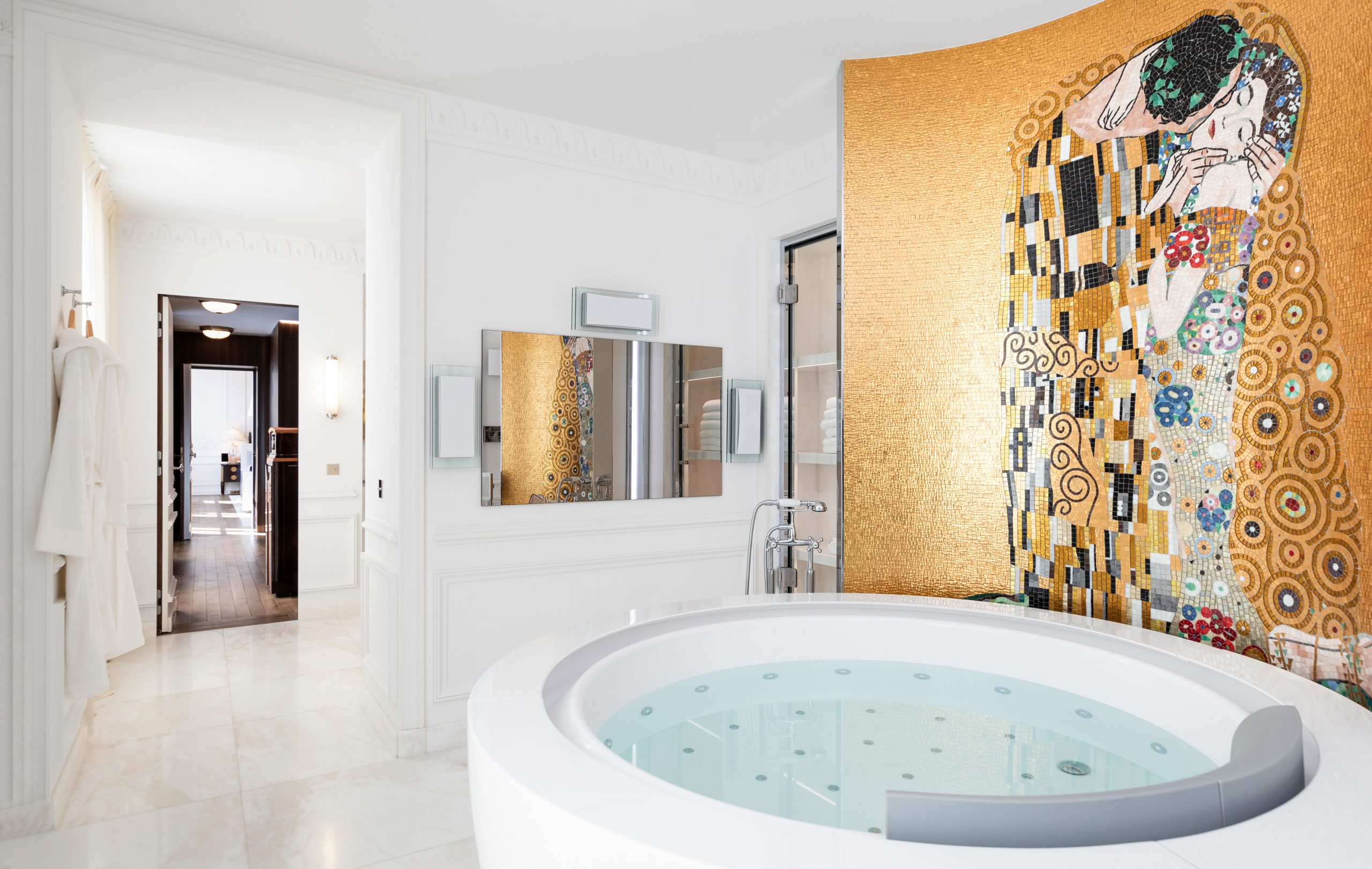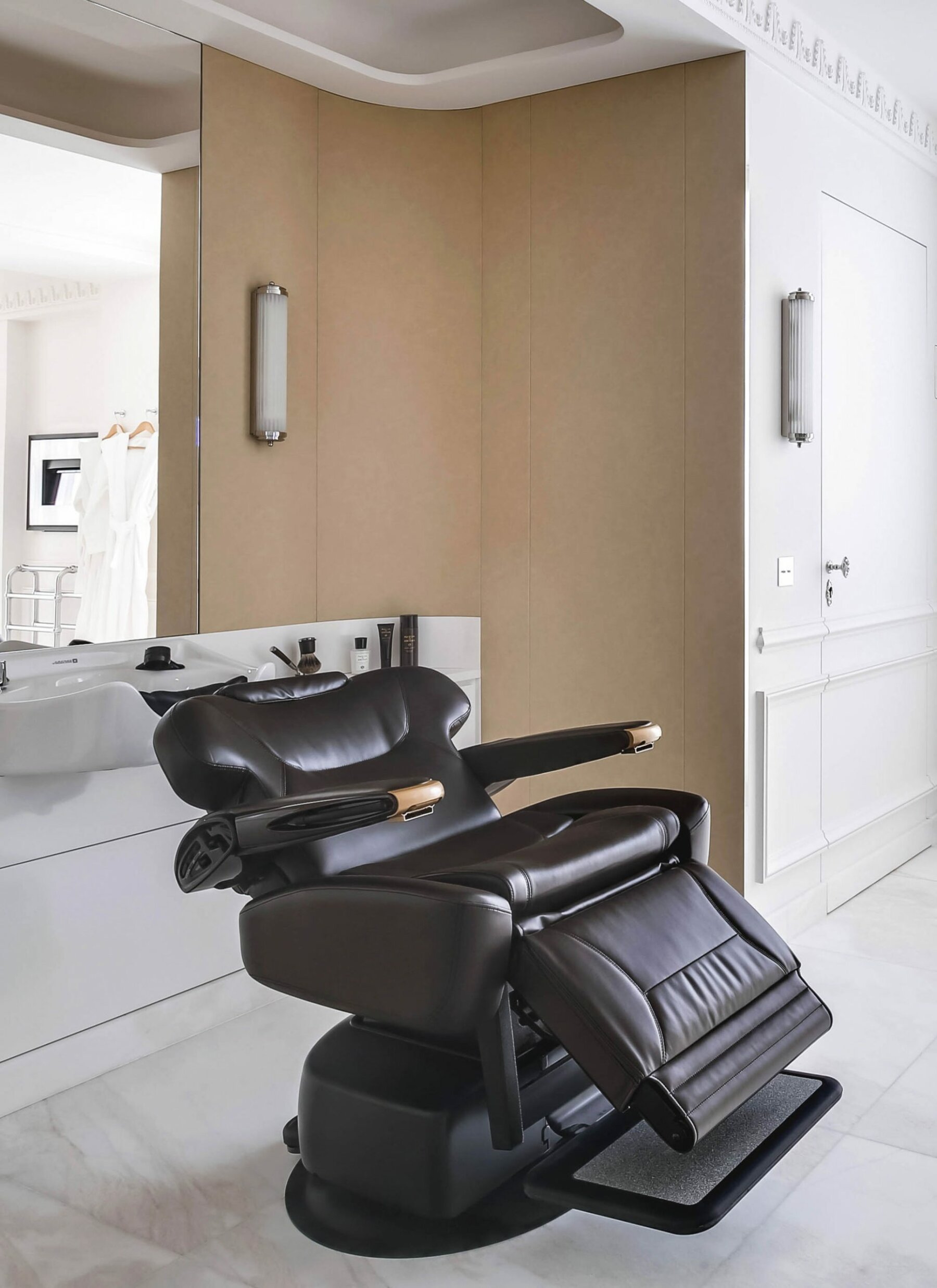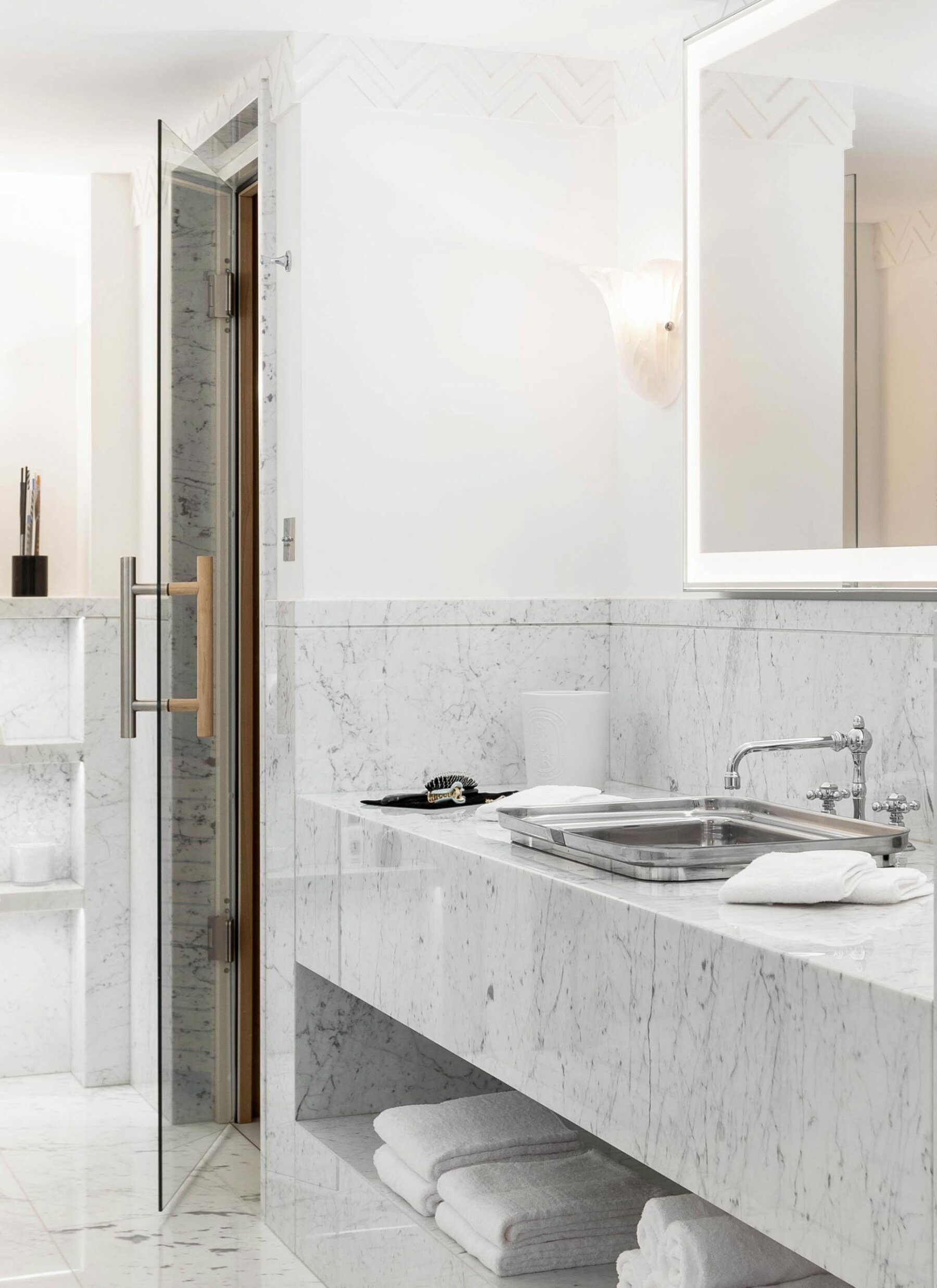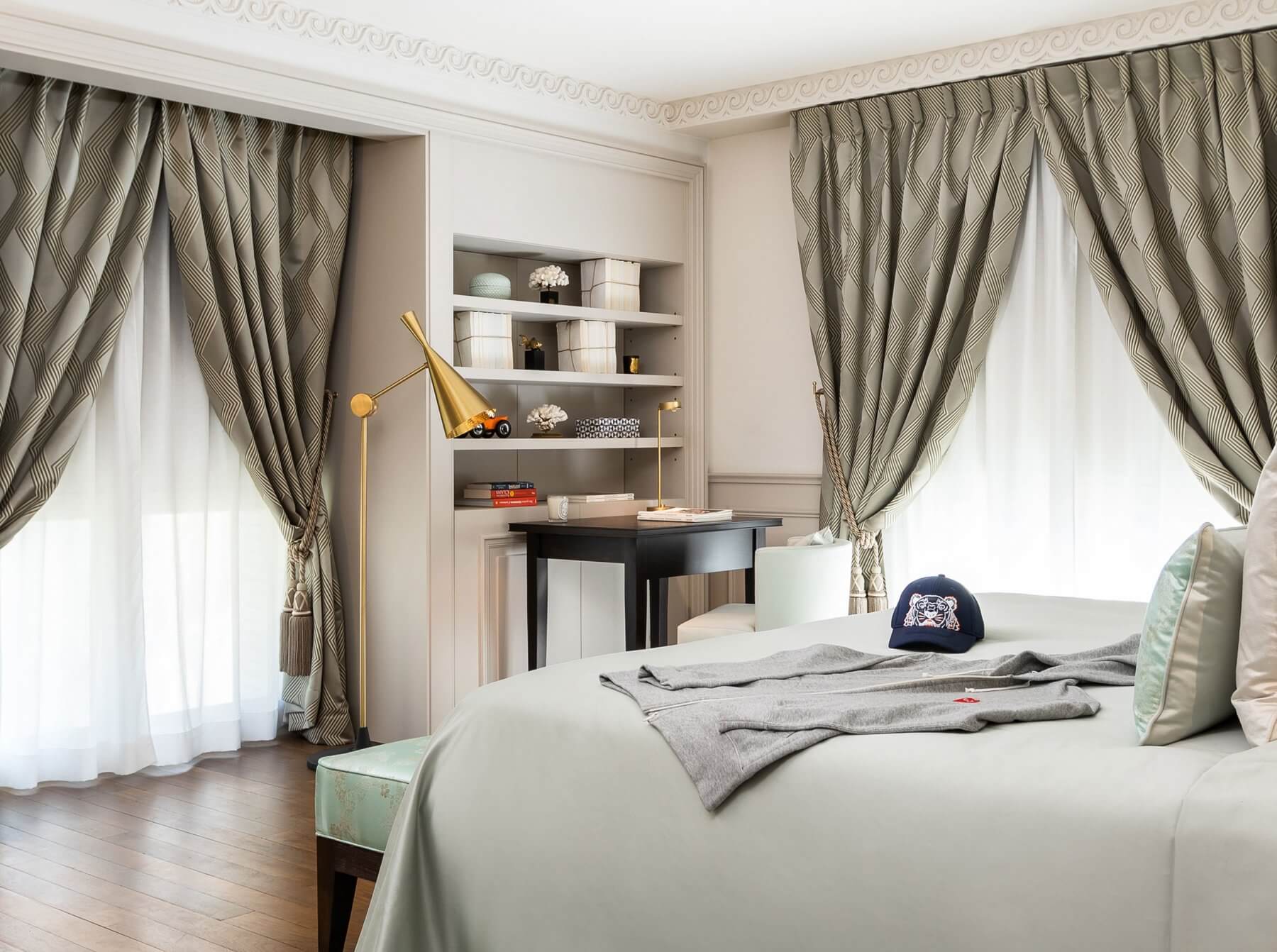 Suites
The apartment features a further three suites, each fully furnished with bespoke pieces. Soft layers and muted tones, across each bedroom create a space at ease to unwind and relax.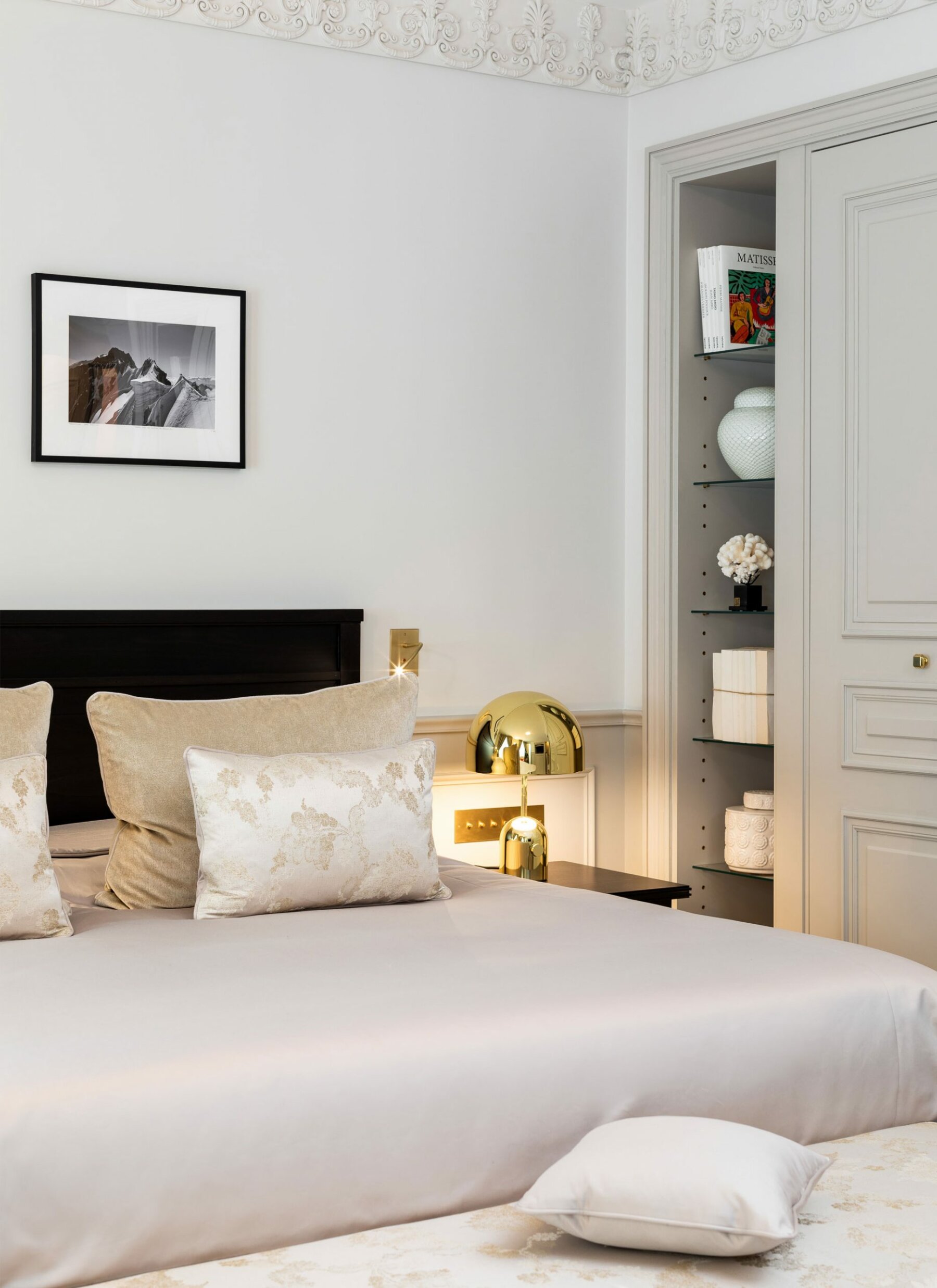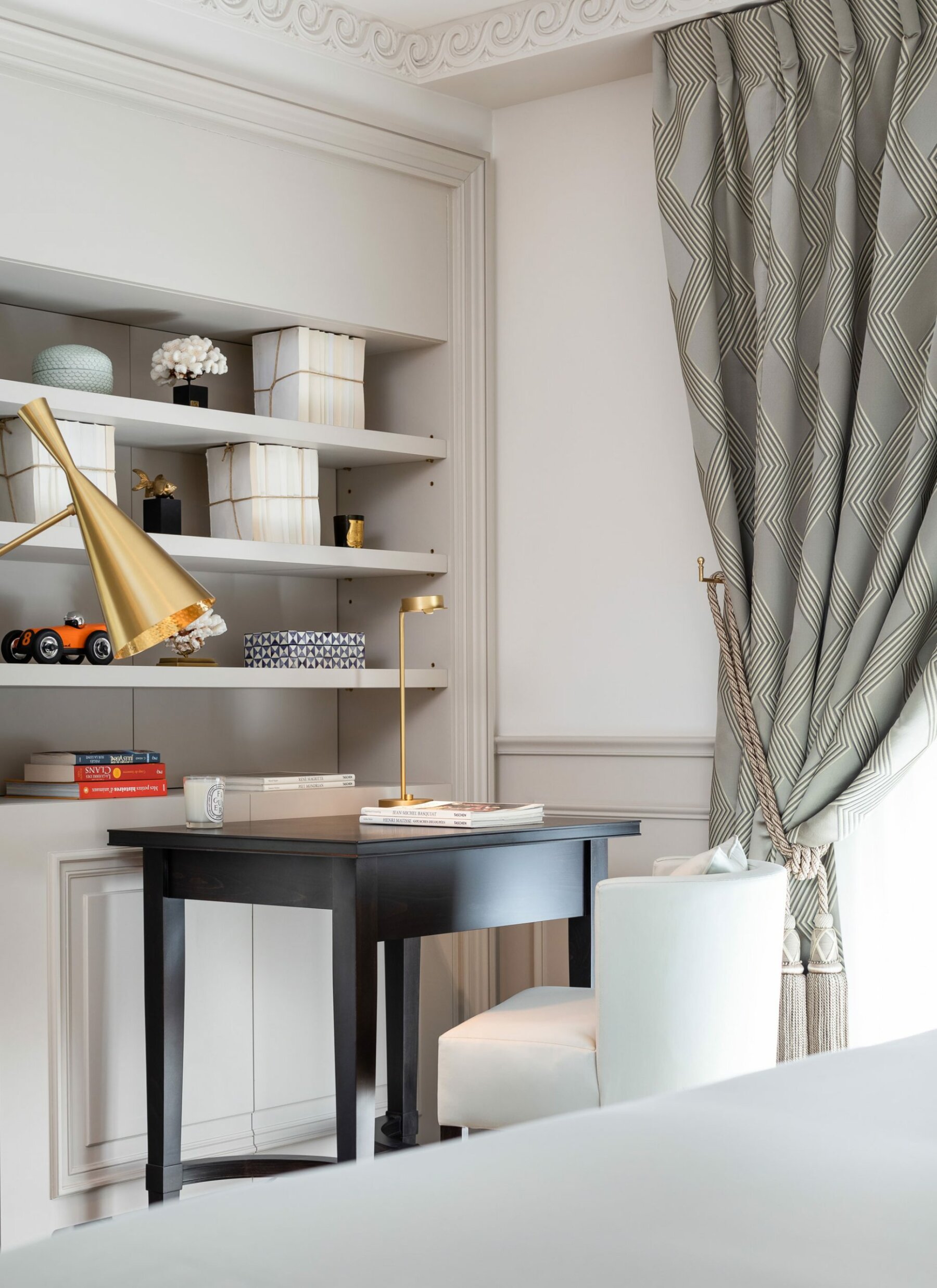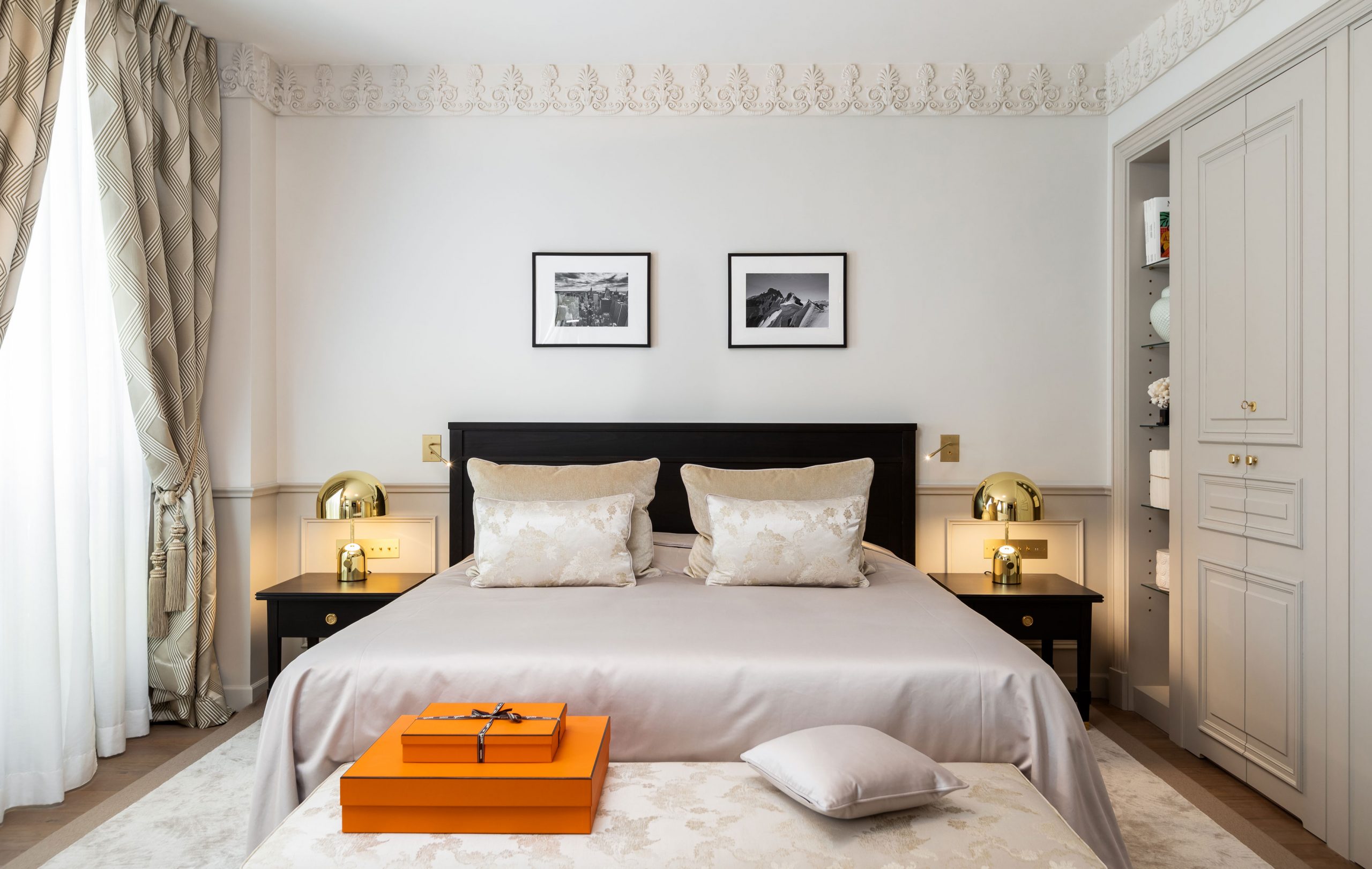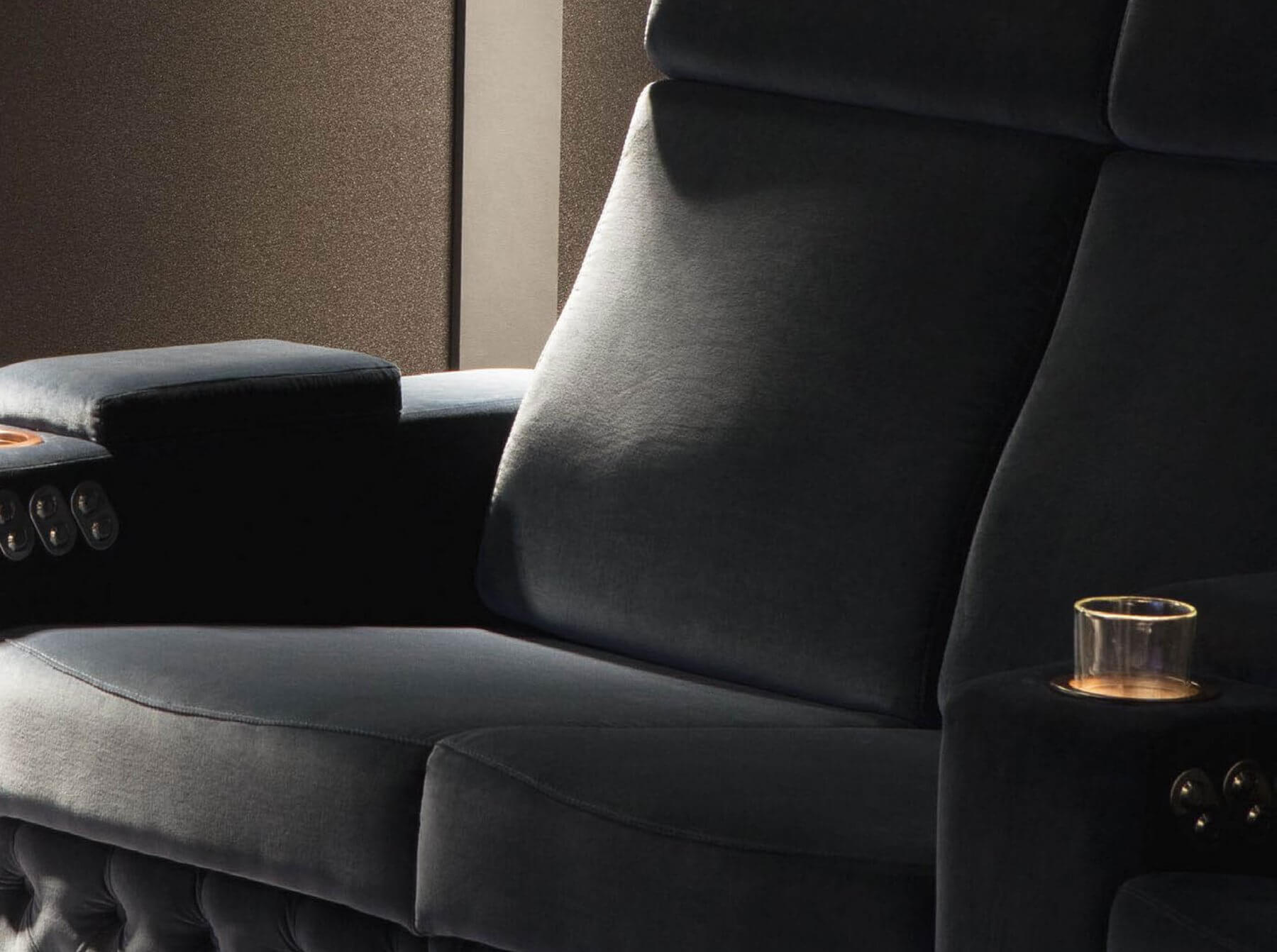 Quality
All the finest quality materials, smart home technology and luxury amenities were incorporated to create a regal lifestyle for the owner of this outstanding residence. Equipment within the residence includes a home automation system, a cinema room, a wellness area, a gym and a wine cellar with exceptional wines already provided.