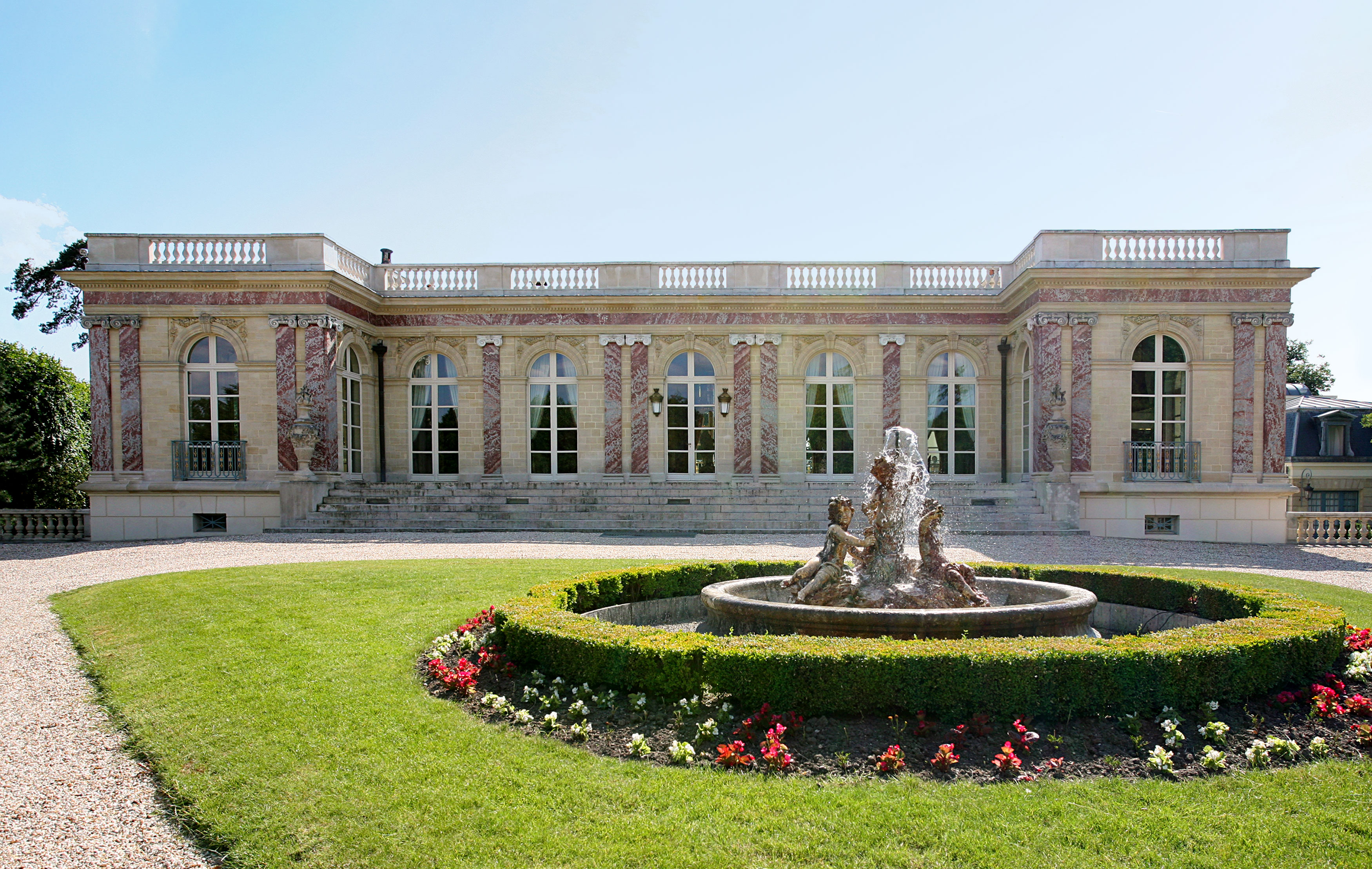 Palais Rose
Private Mansion
2,000 sq.m / 21,525 sq.ft
Le Vésinet, France
Nestled in the luxurious Ibis Parc of the Vésinet, just 20 minutes away from Paris, this Grand Trianon inspired palace, listed as a historical monument, provides 2000 sq.m of family and entertaining space over lower ground, garden level and ground floor. The location of The Palais Rose is outstanding as to the distances to several key places. This allows the owner to fully enjoy Paris as if he lived there.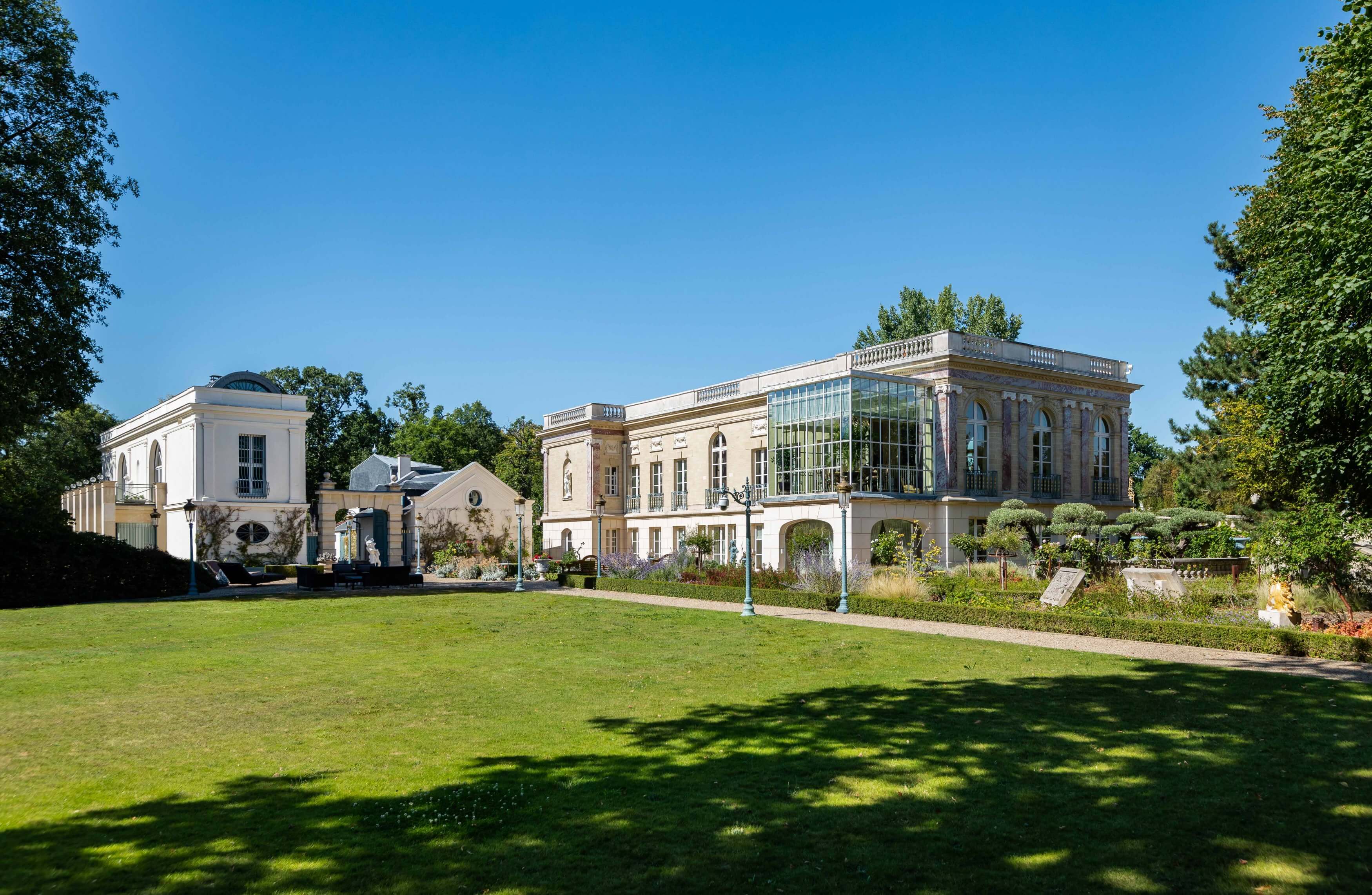 The Property
The Palais Rose owes its name to the pink marble pilasters that adorn its façade. The estate includes the main villa featuring multiple reception rooms, 4 suites, a cinema, a playroom, an indoor 16 meters swimming pool, a squash court, and a large gym. A caretaker villa, staff accommodations, a guest house of 500 sqm including 4 suites, garages, all set in a 7000 sq. meters immaculate and lush landscaped grounds.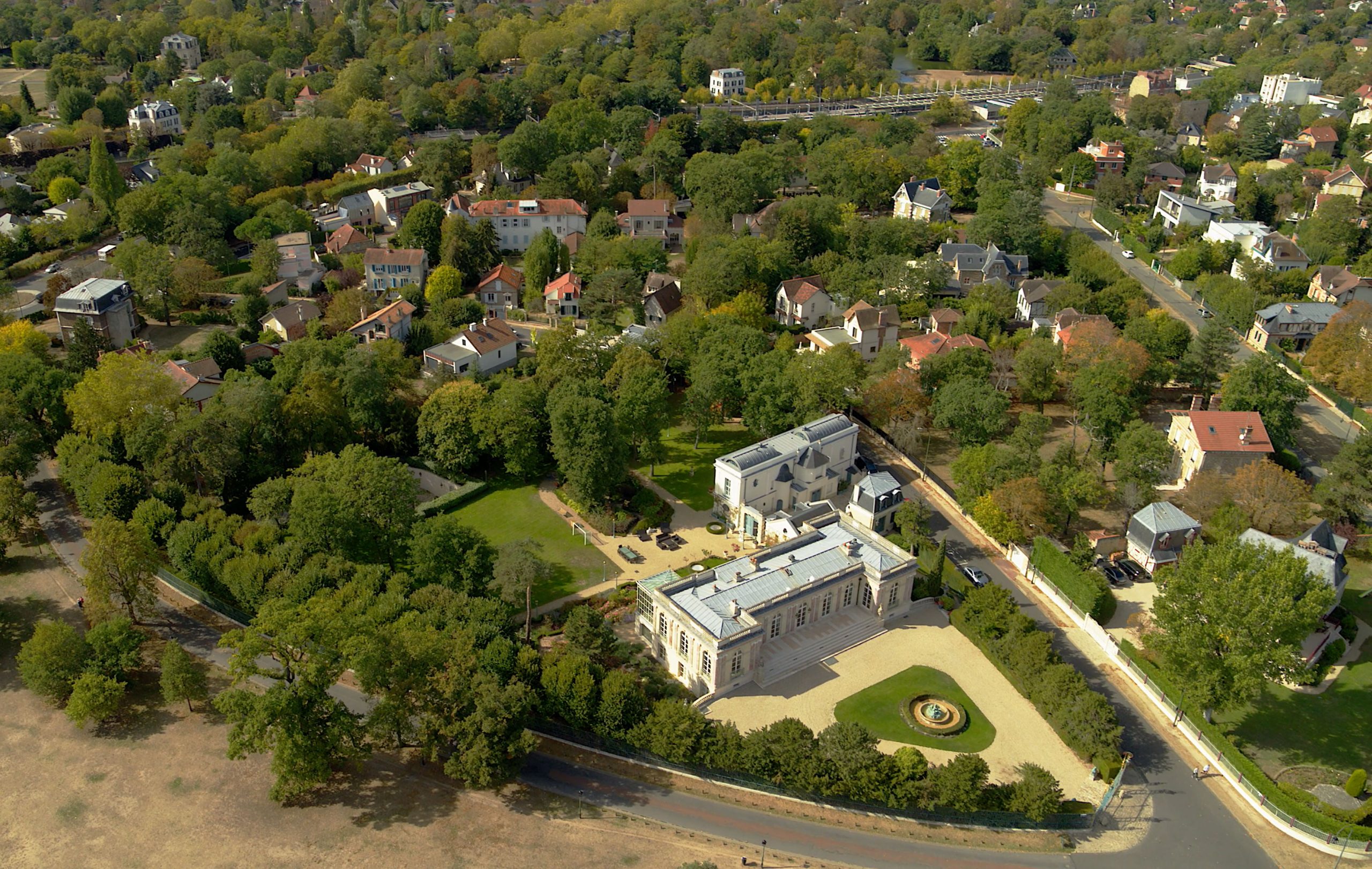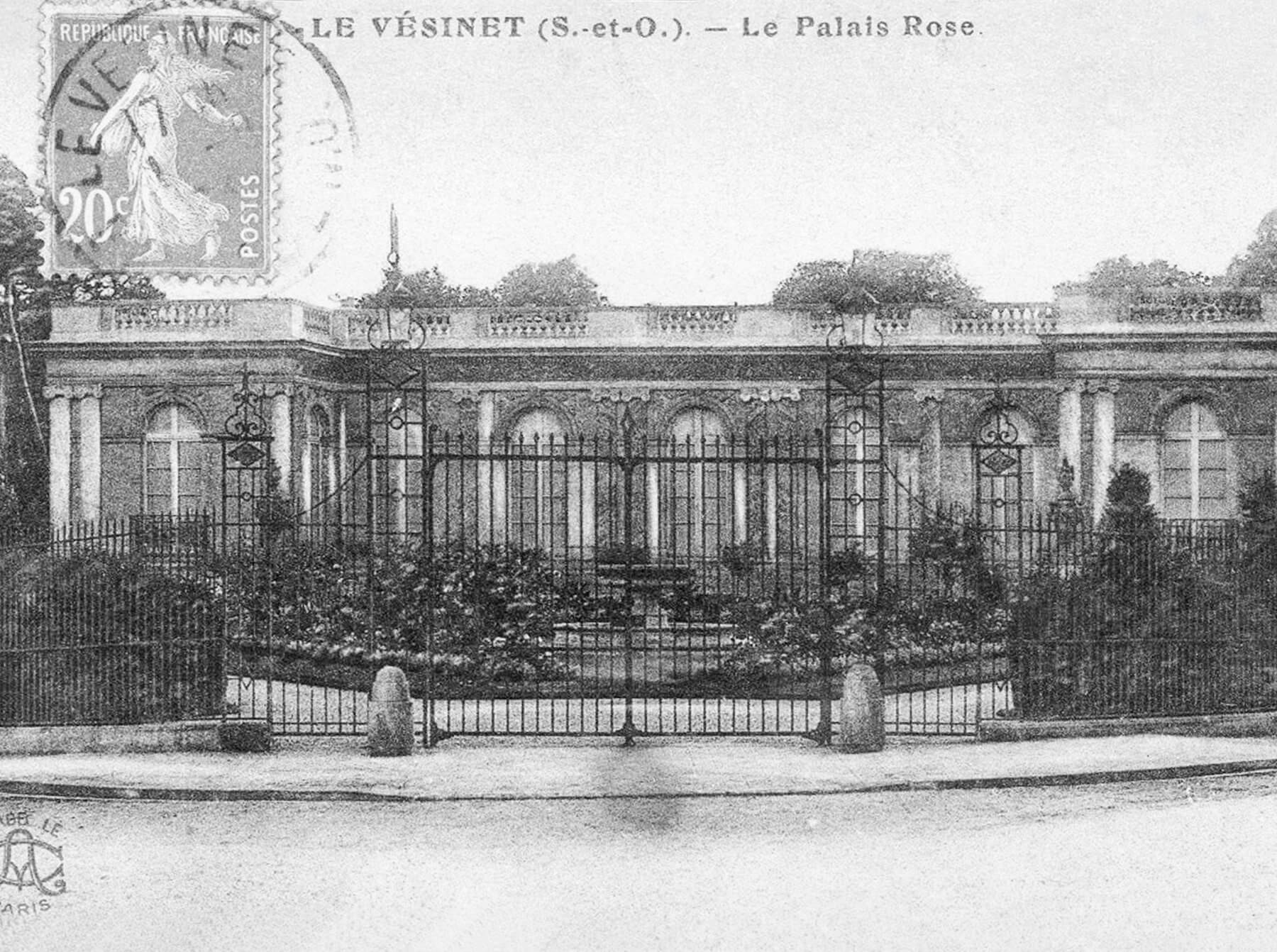 The History
Built in the style of the Grand Trianon in 1900 by the shipowner Arthur Schweitzer, The Palais Rose has notably been the home of the great poet Robert de Montesqiou from 1908 until 1921. And, the General de Gaulle, en route to take the Fourth Armored Division, stayed at the Ermitage of the Palais Rose from May 12 to 15, 1940. A plaque mounted on the building and visible from rue Diderot commemorates this occasion.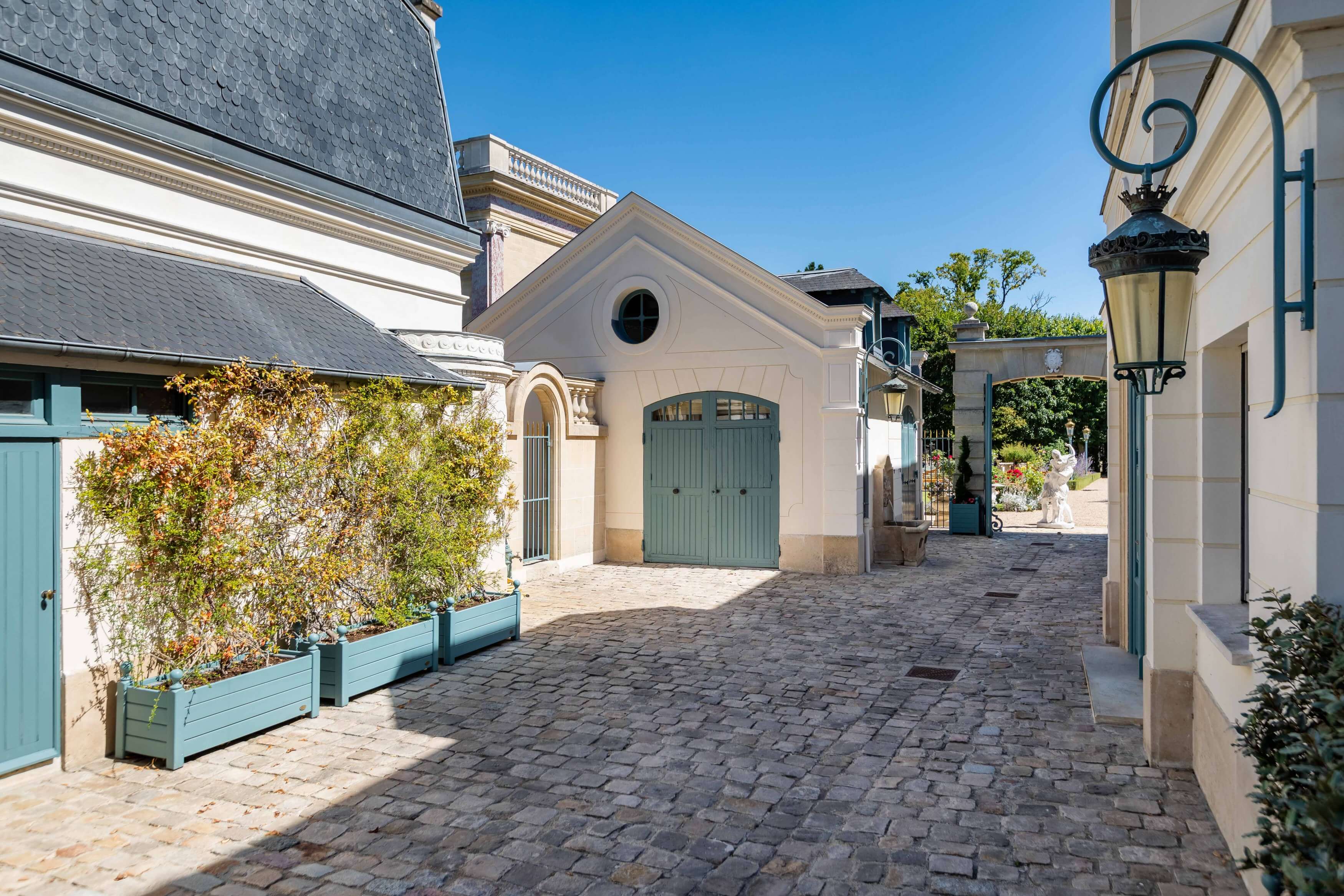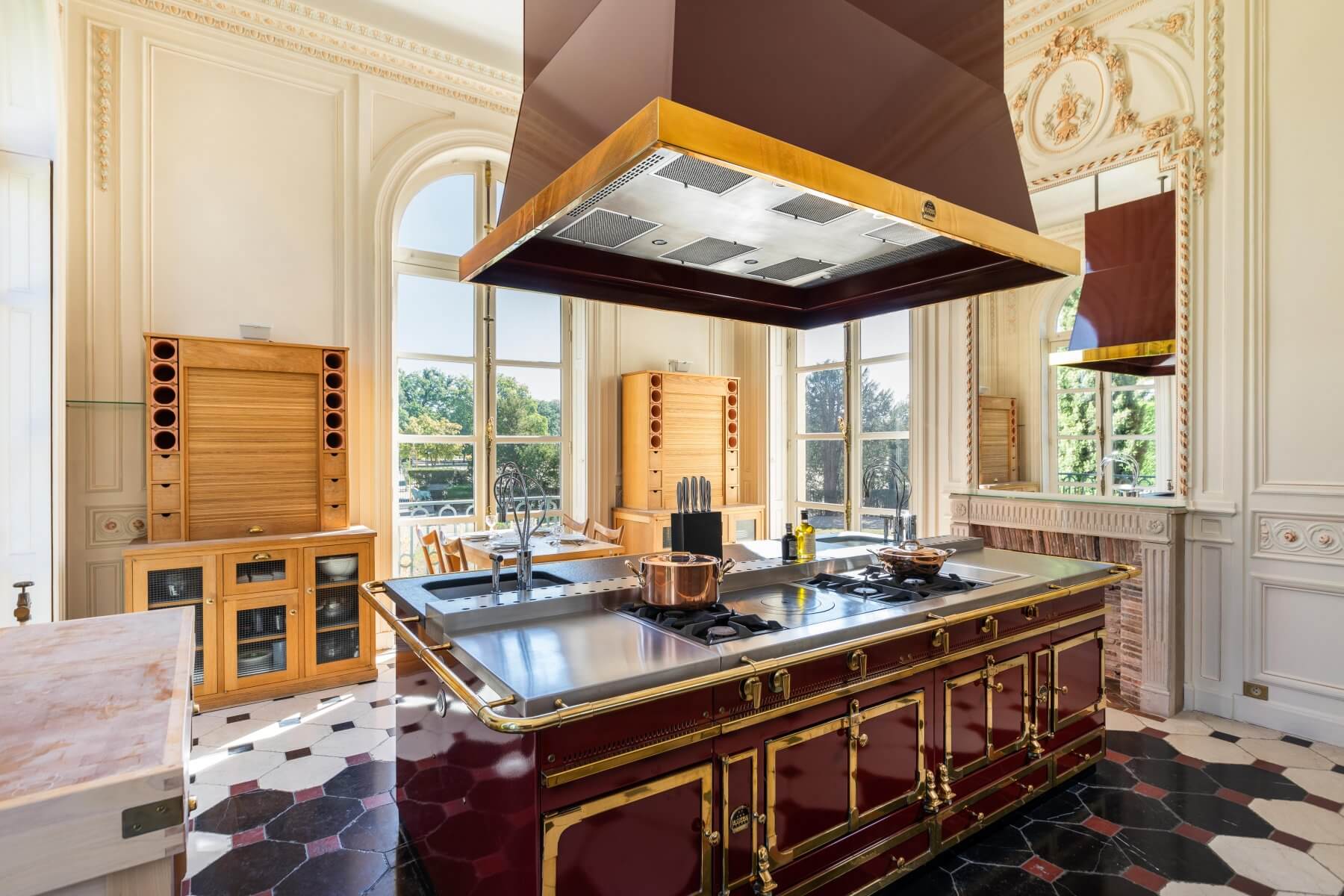 Renovation
In 1999, the Palais Rose began restoration and renovation on an unprecedented scale; the work was not completed until 2005. The very extensive work performed resulted in a number of significant modifications, while conserving the portion of the building registered in the list of historic monuments. Highly skilled gilders, sculptors, cabinetmakers, marble workers, and masons refurbished the interiors using the traditional techniques of each craft.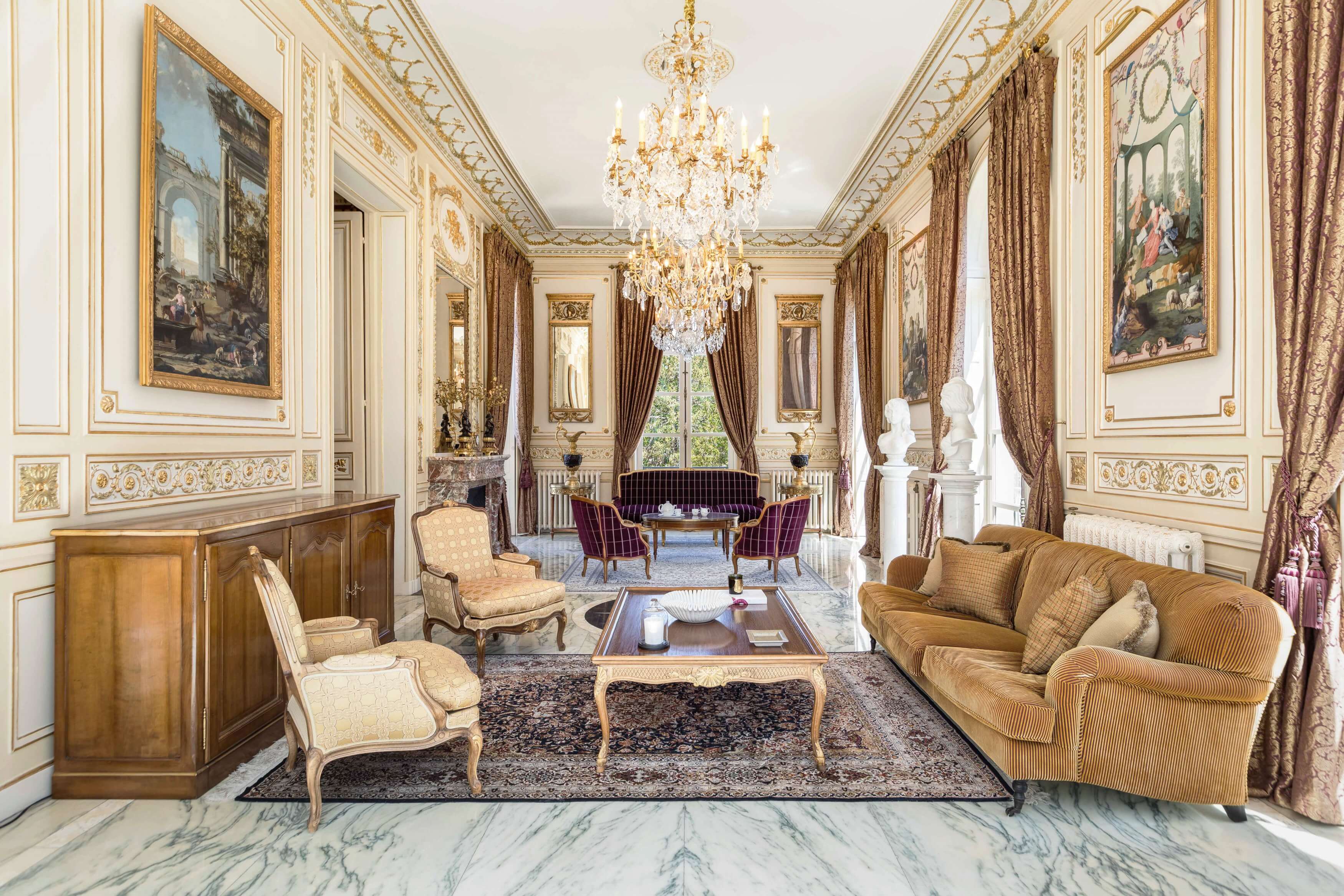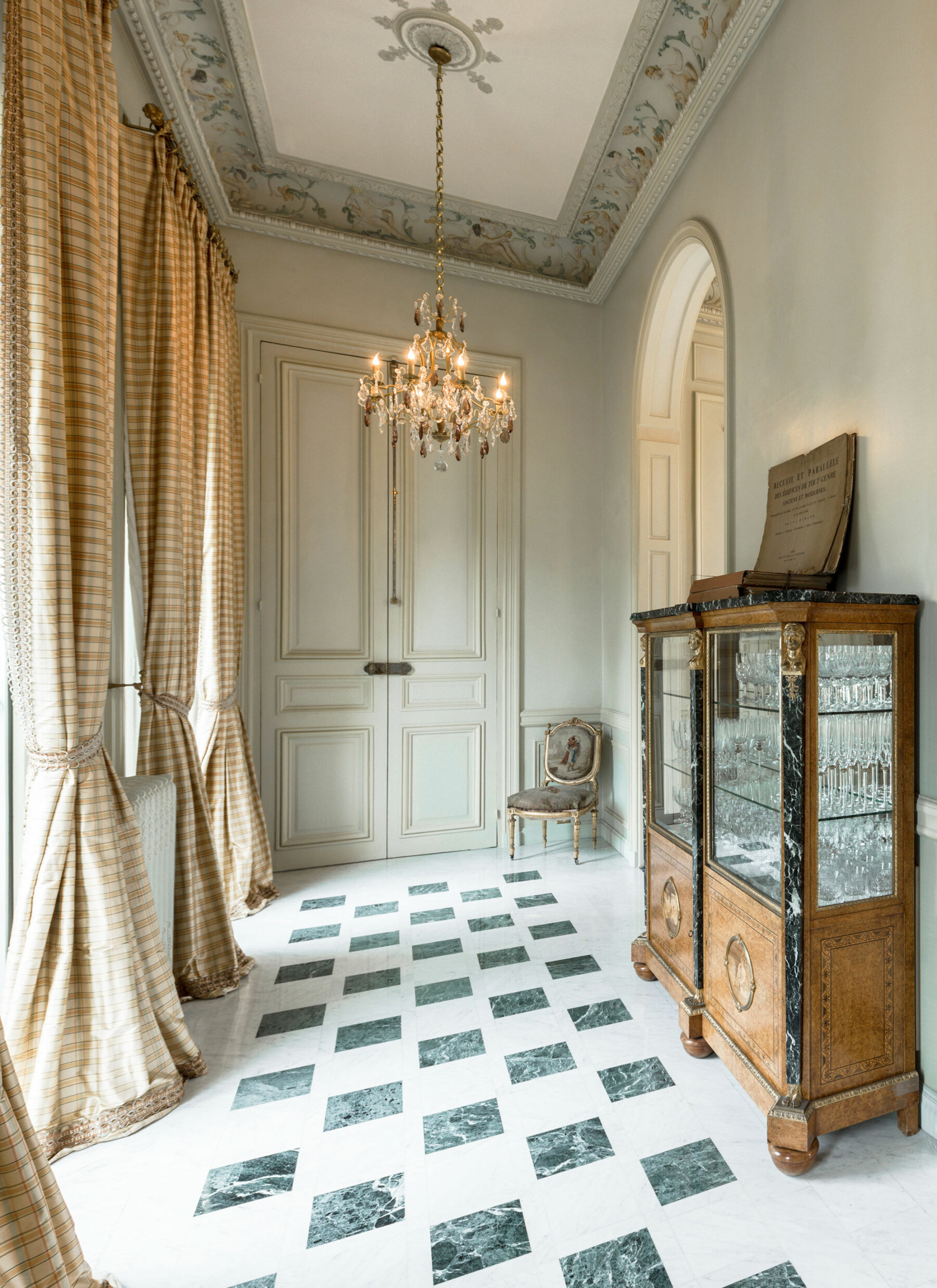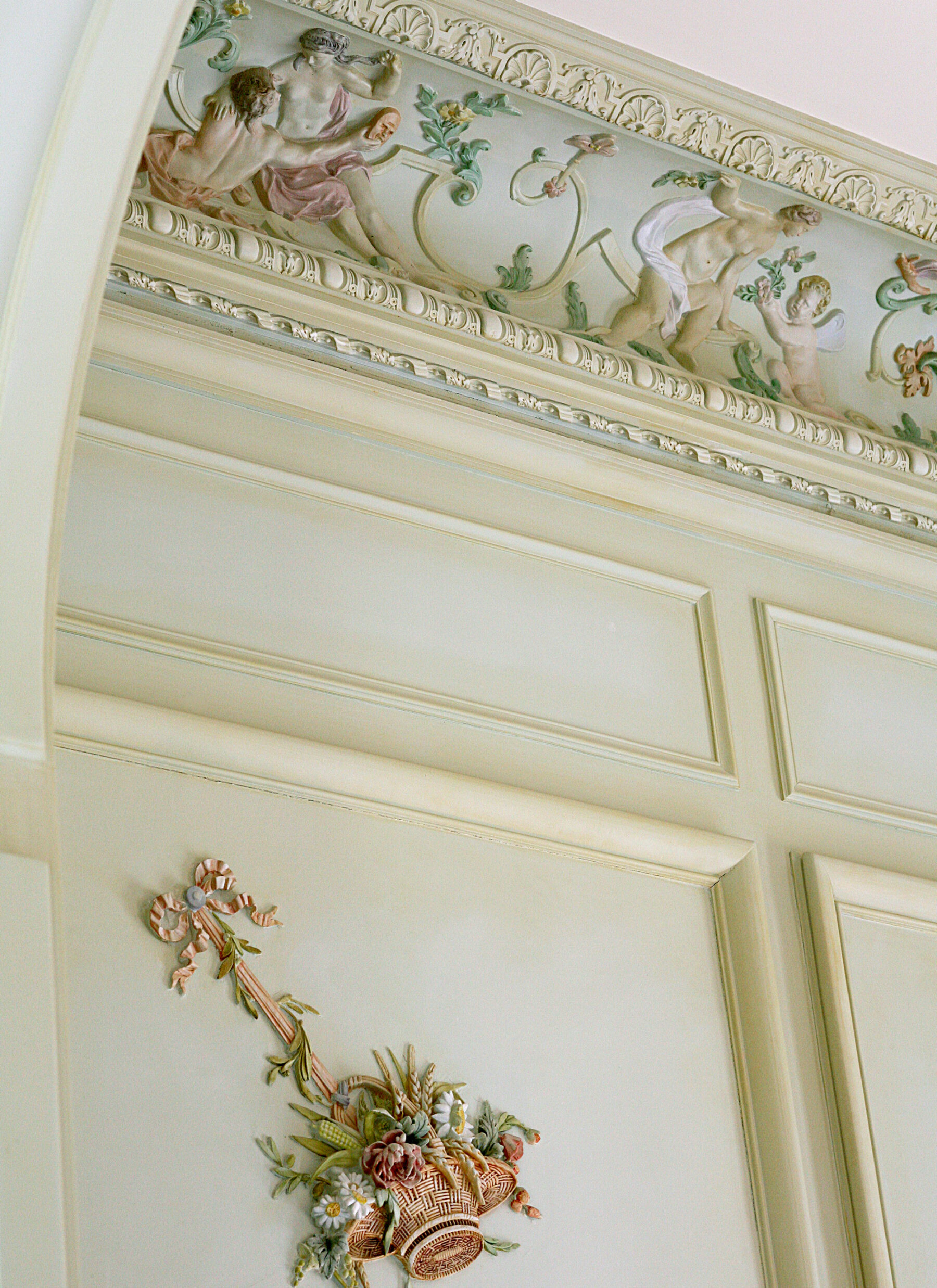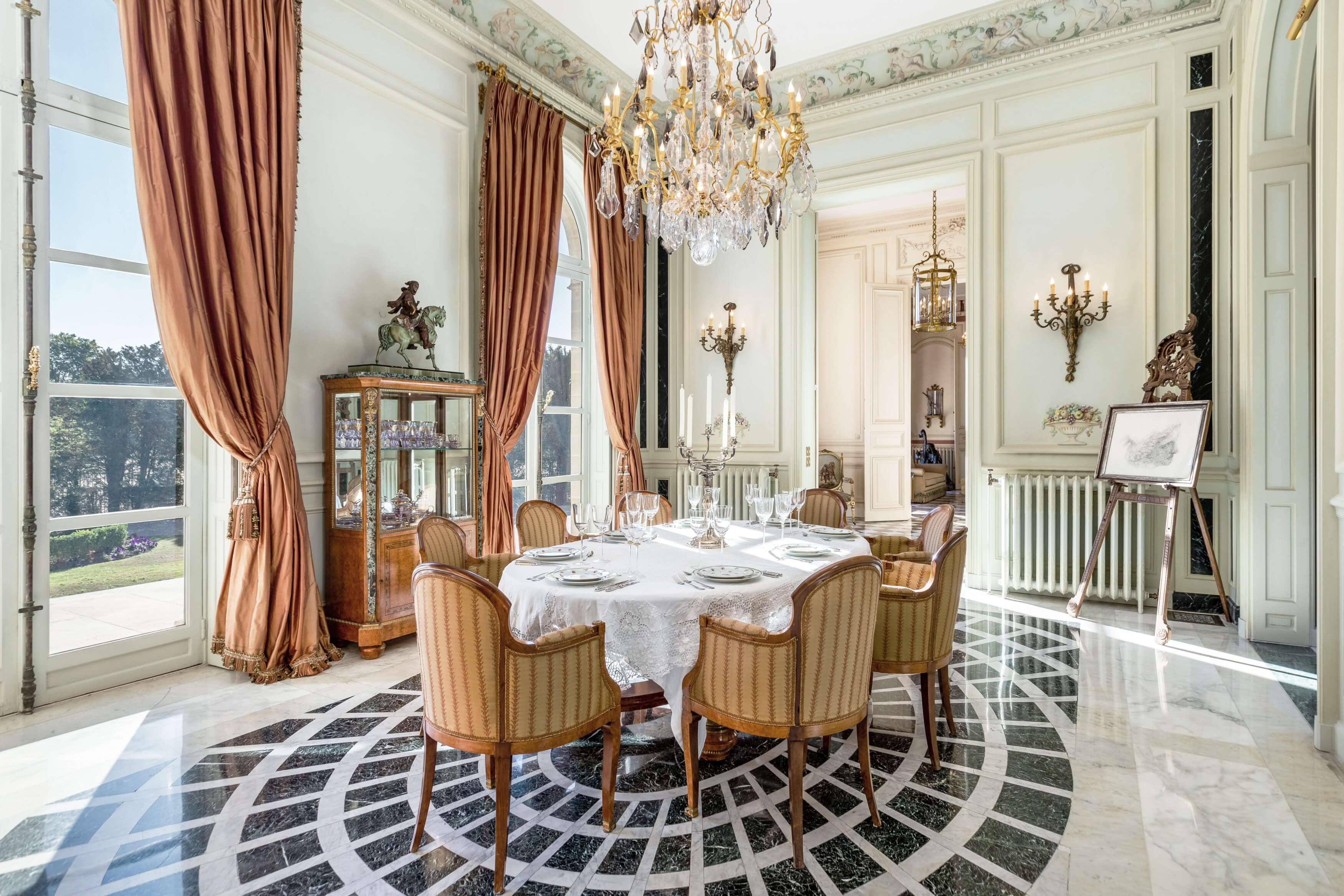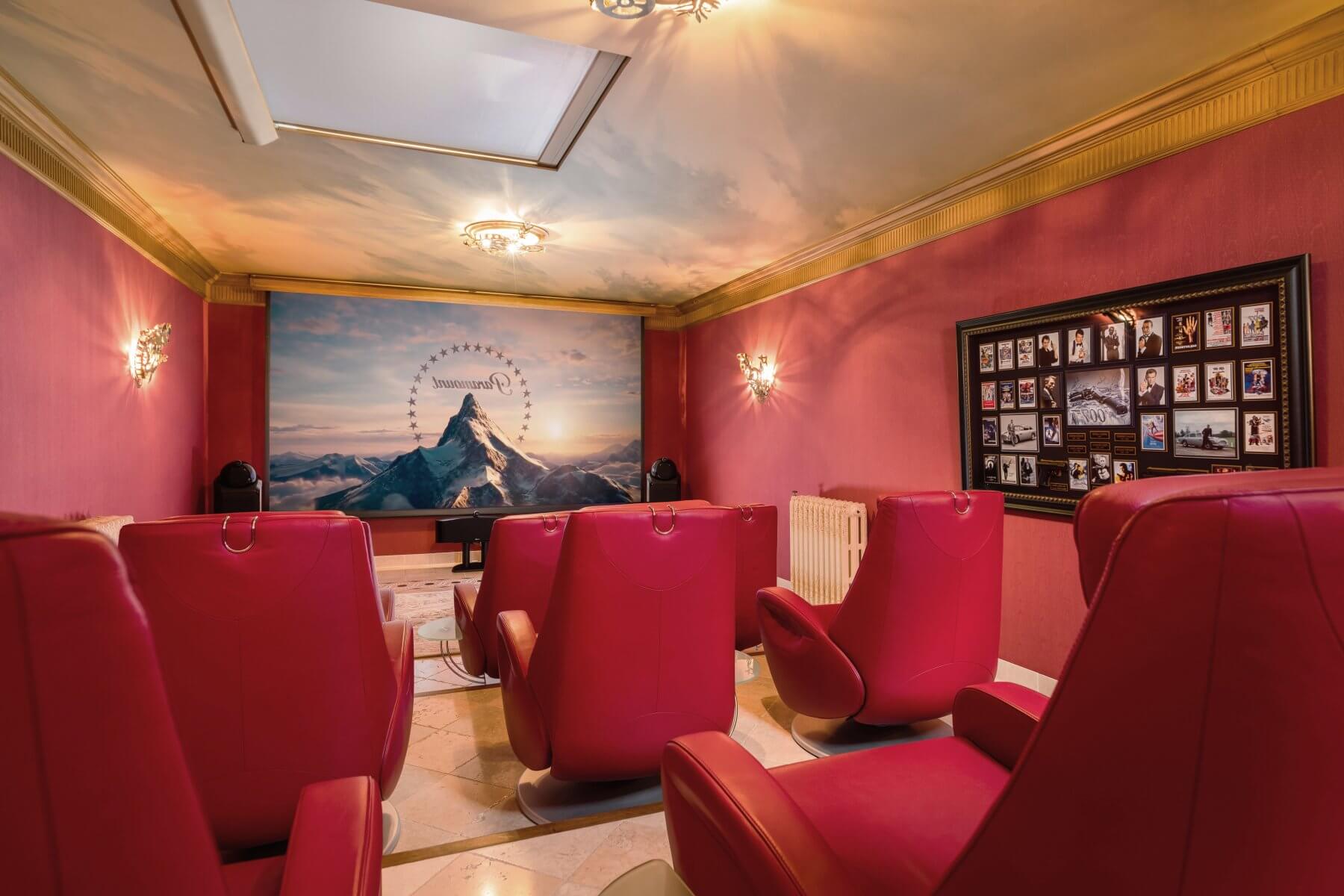 Entertaining
Thanks to unparalleled technical ability, the initial living space of the Palais Rose was doubled. COGEMAD has succeeded in recreating naturally luminous living spaces underneath the park.
This area offers to its residents' access to luxurious health and well-being such as a gym, a 16-metre pool and spa. It also incorporates a range of leisure spaces and activities that give residents an extension to their living space.