Palais Vénitien
Villa
3,000 sq.m / 32,291 sq.ft
Cannes, France
The Palais Venitien holds endless wonders! To the east are the Iles de Lérins, elongated islands of green against the blue of the sea. To the south, the Mediterranean stretches to the horizon. To the west is the gulf of La Napoule and the Estérel mountains where the setting sun provides a breathtaking display of colour each evening, while, behind the Palace to the north, in the Croix des Gardes massif – now a protected, un-constructible park – roll the first waves of a vast, un-spoiled, natural landscape, stretching over the hills to the distant mountains whose snow-capped peaks contrast dazzlingly with the blue sky in winter.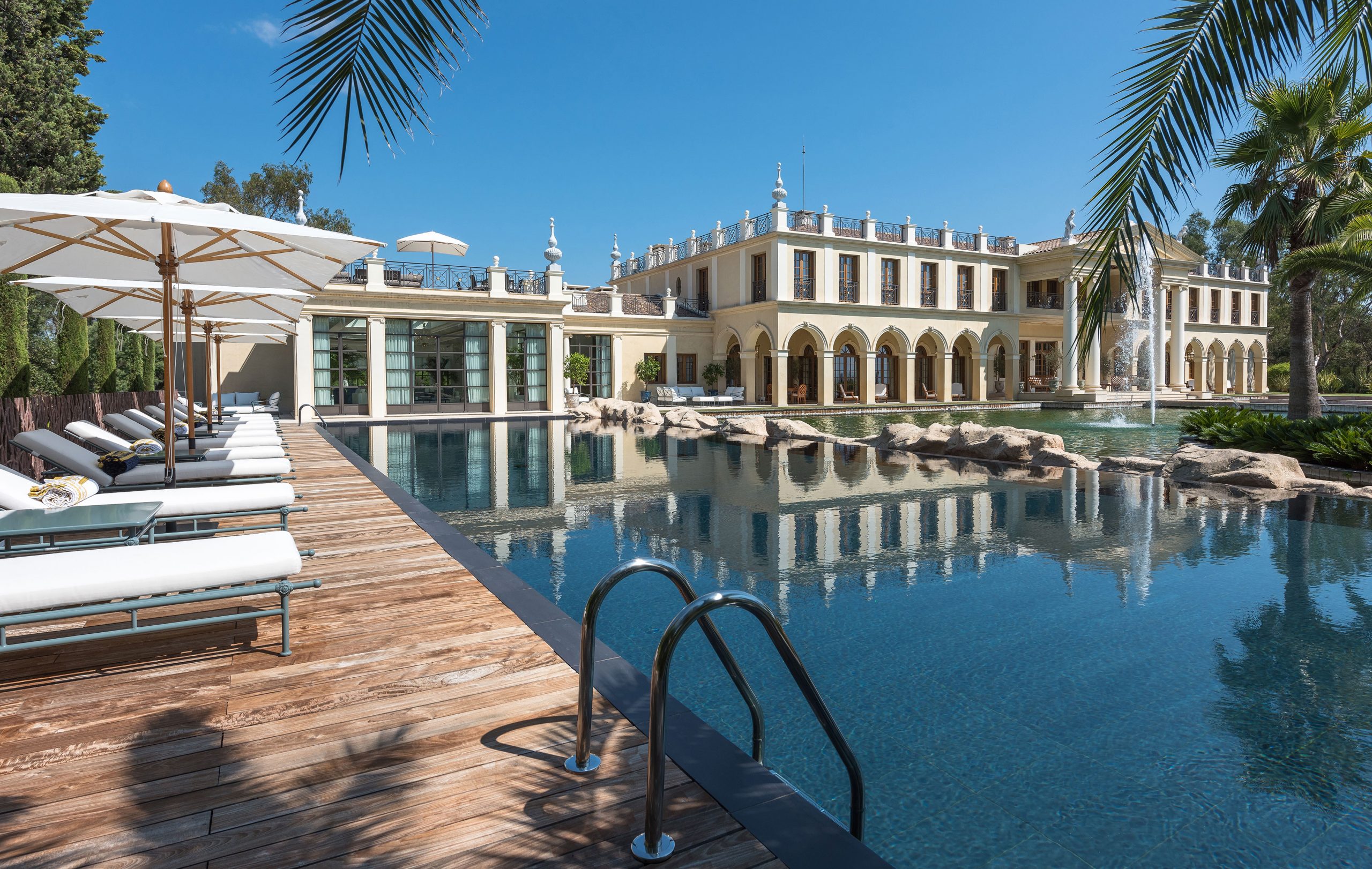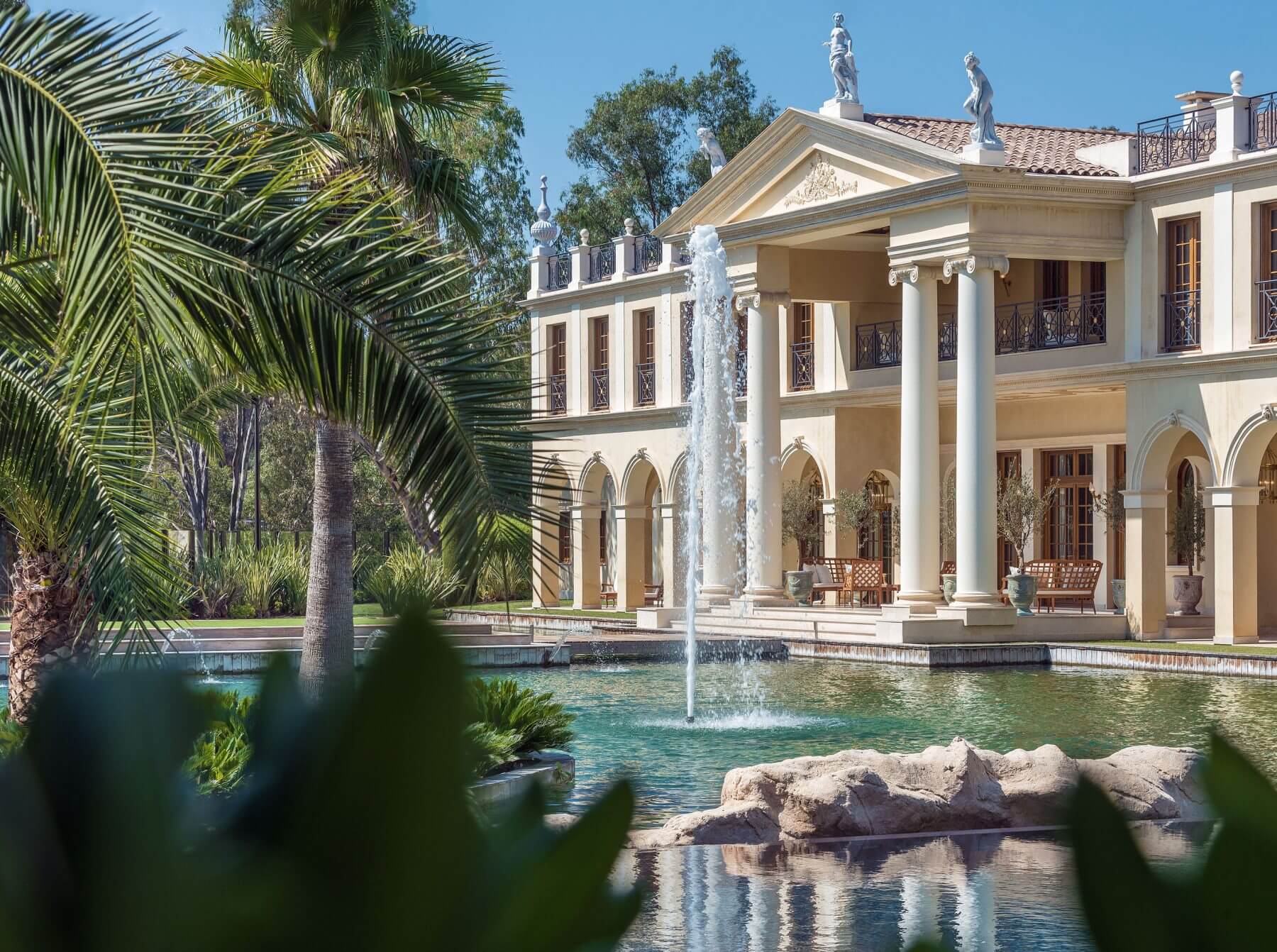 The Property
The three-hectare luxuriant terraced grounds are a worthy setting for the villa's sumptuous interior. Featuring monumental columns and exquisite moldings, this home – which boasts over 3000 m2 of living space – faithfully reflects the elegance and grandeur so characteristic of Venetian design.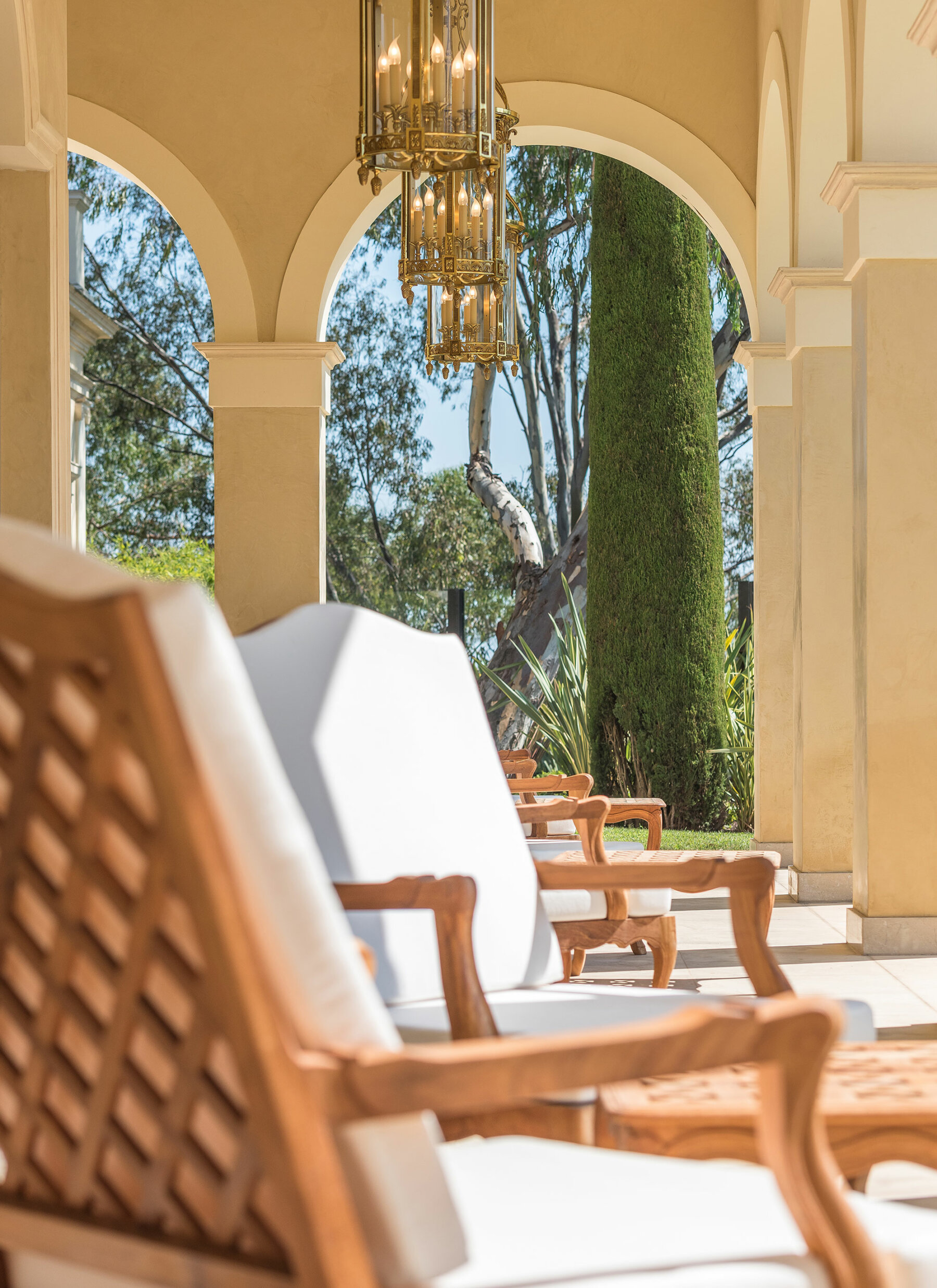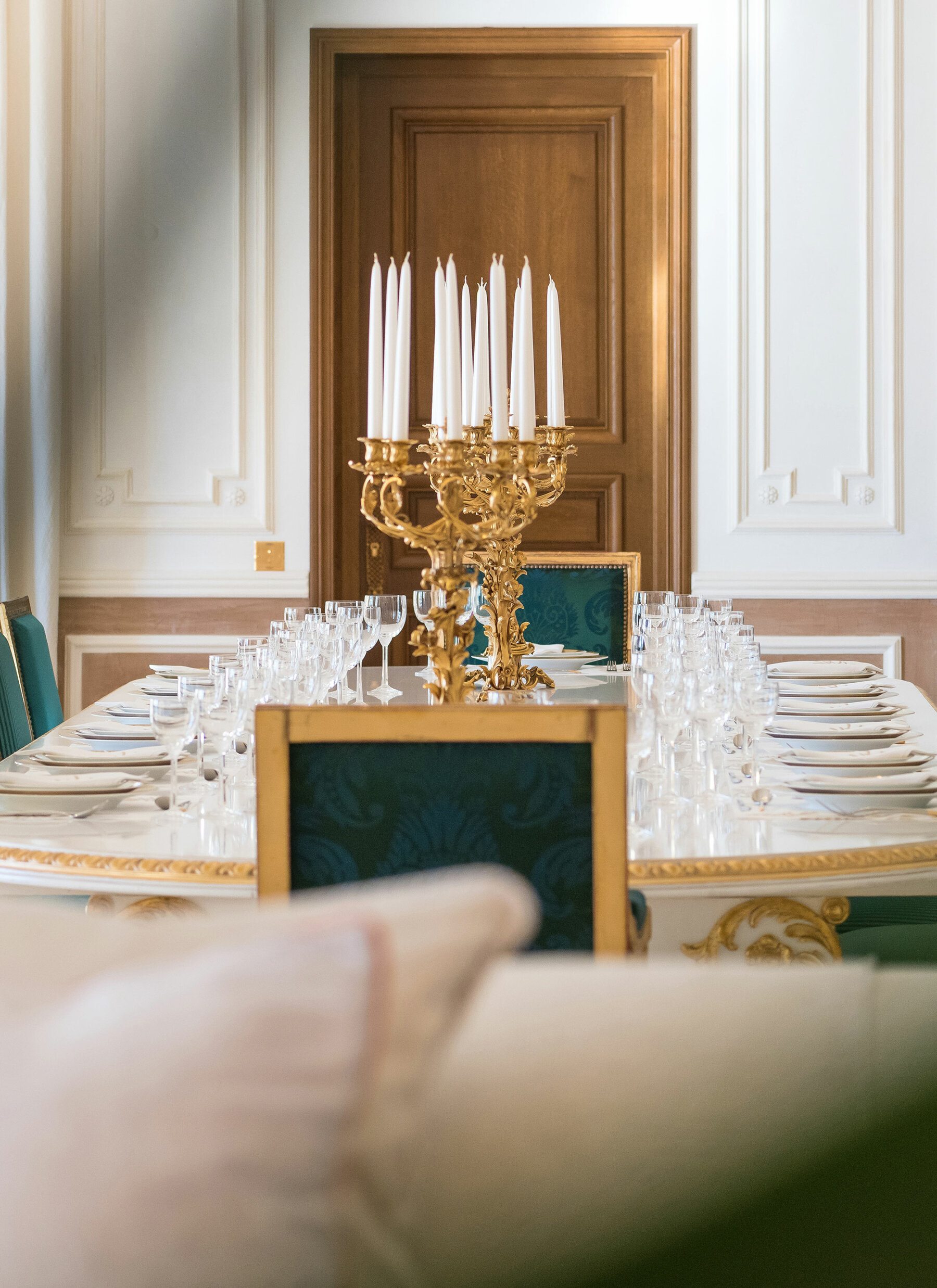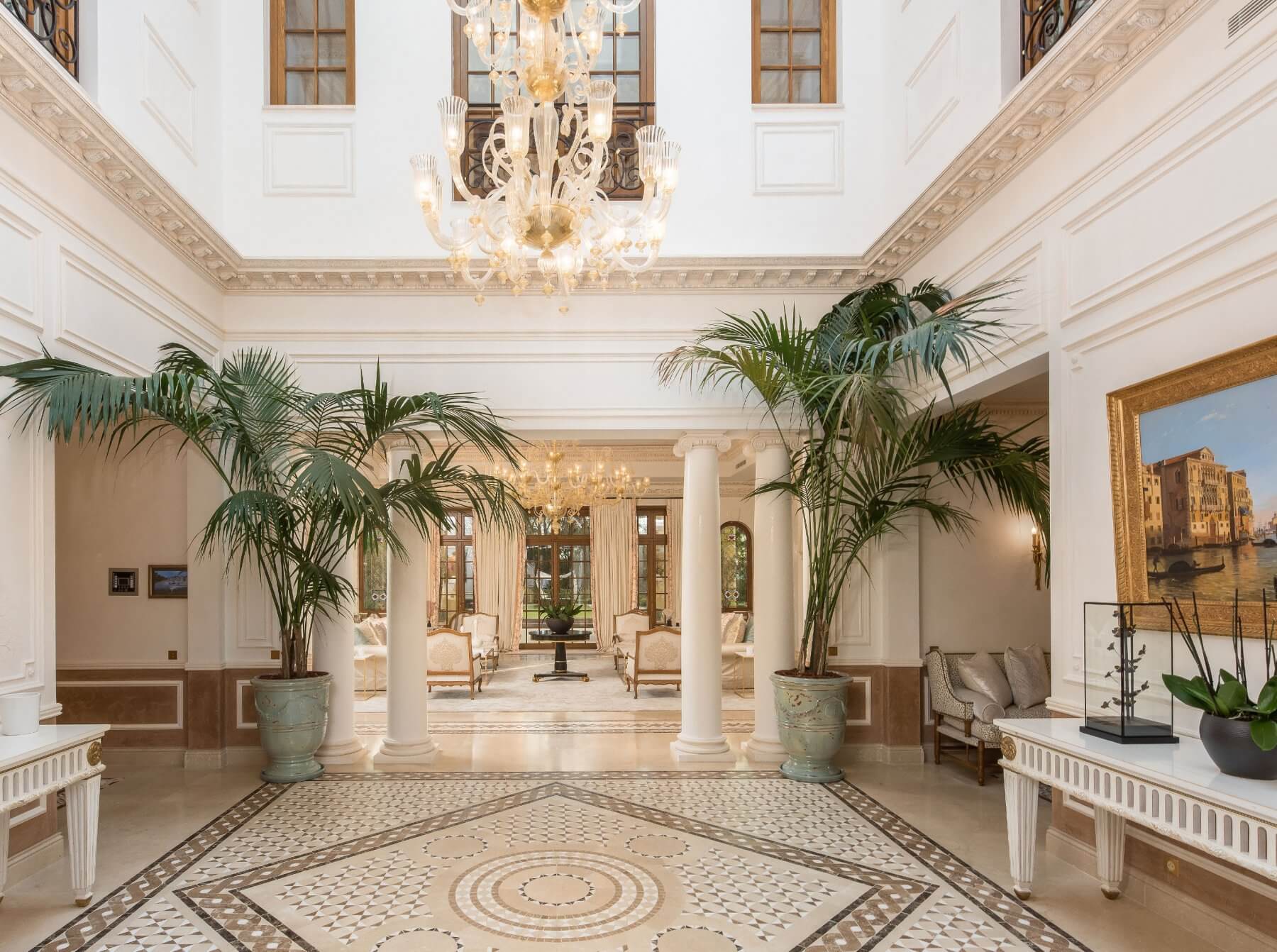 Design
Cogemad drew inspiration from the famous architect Palladio's finest masterpieces to build the Palais Vénitien. Outside, it boasts a classical architecture of Roman inspiration with high columns, a majestic pediment and delicately molded cornices. Inside, every detail has been thought out to give the owner a feeling of comfort, luxury and pleasure.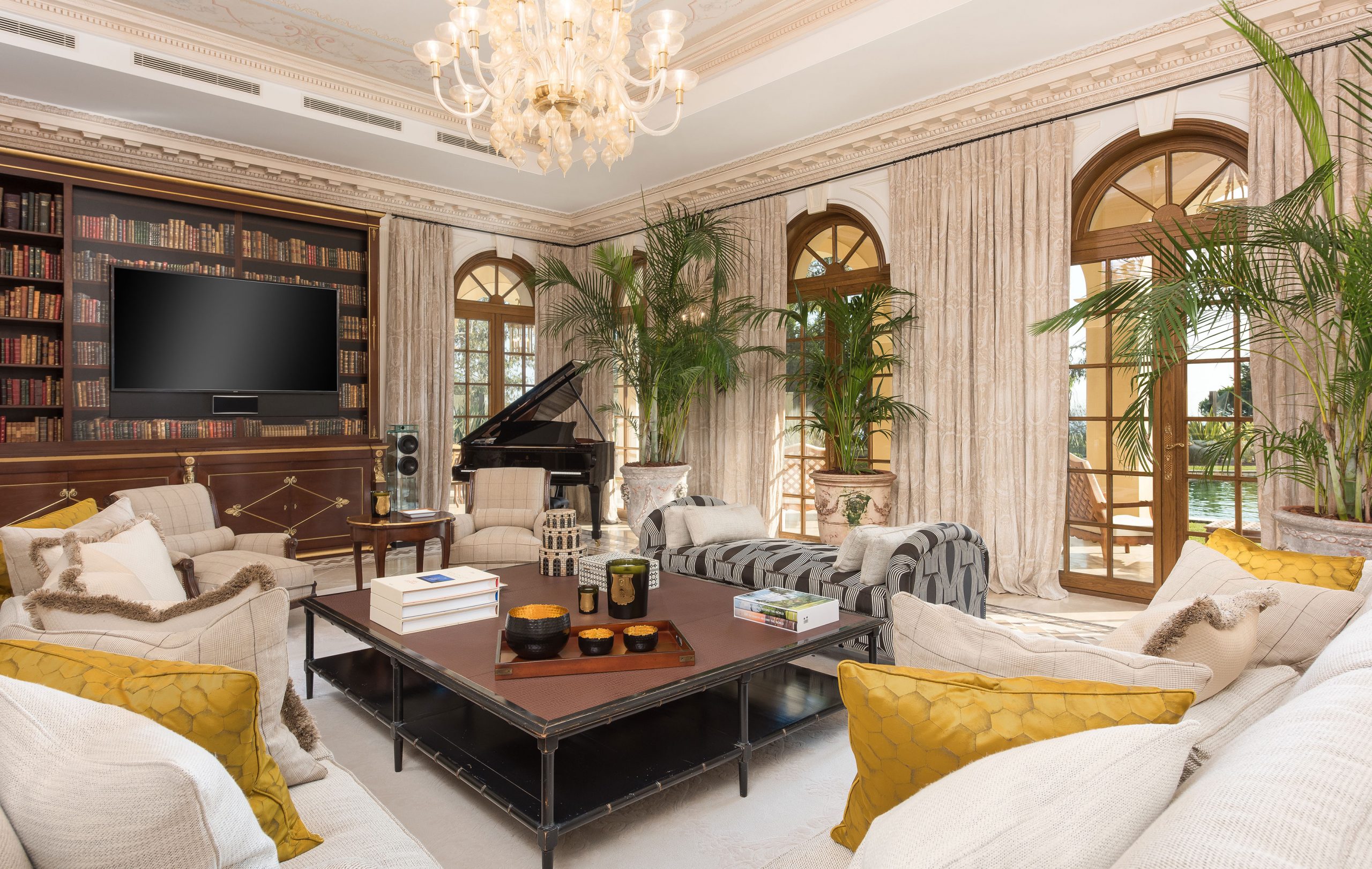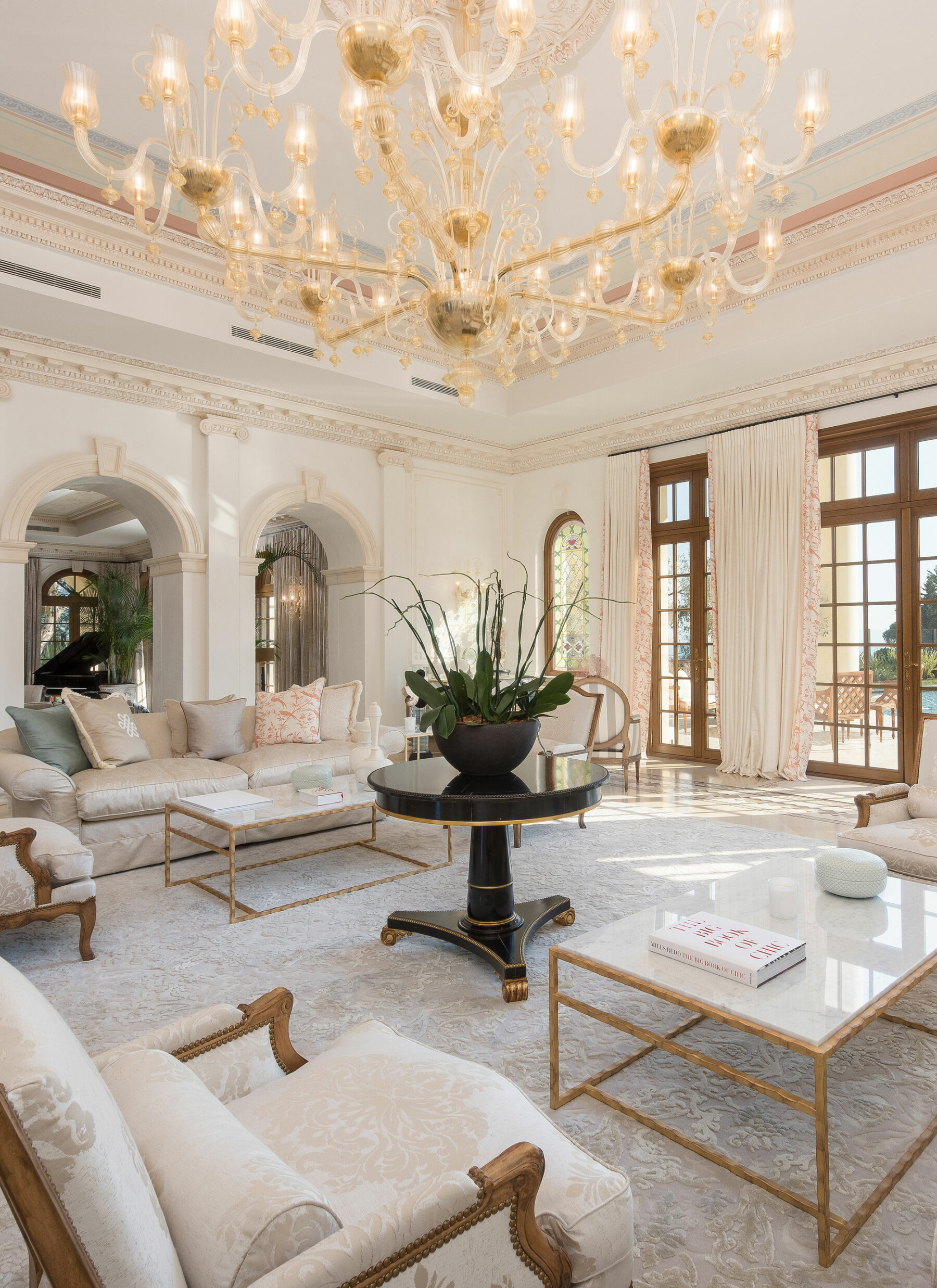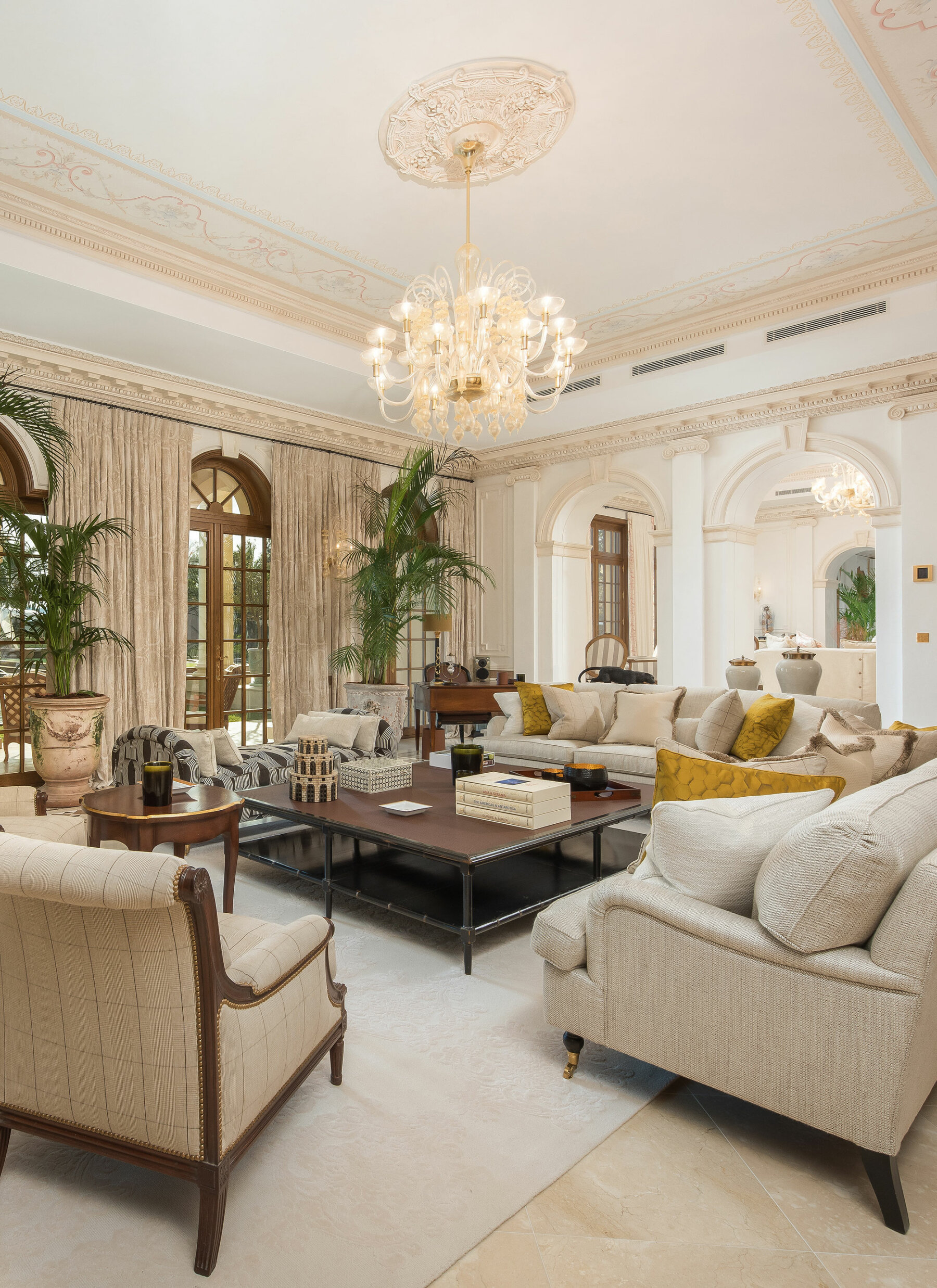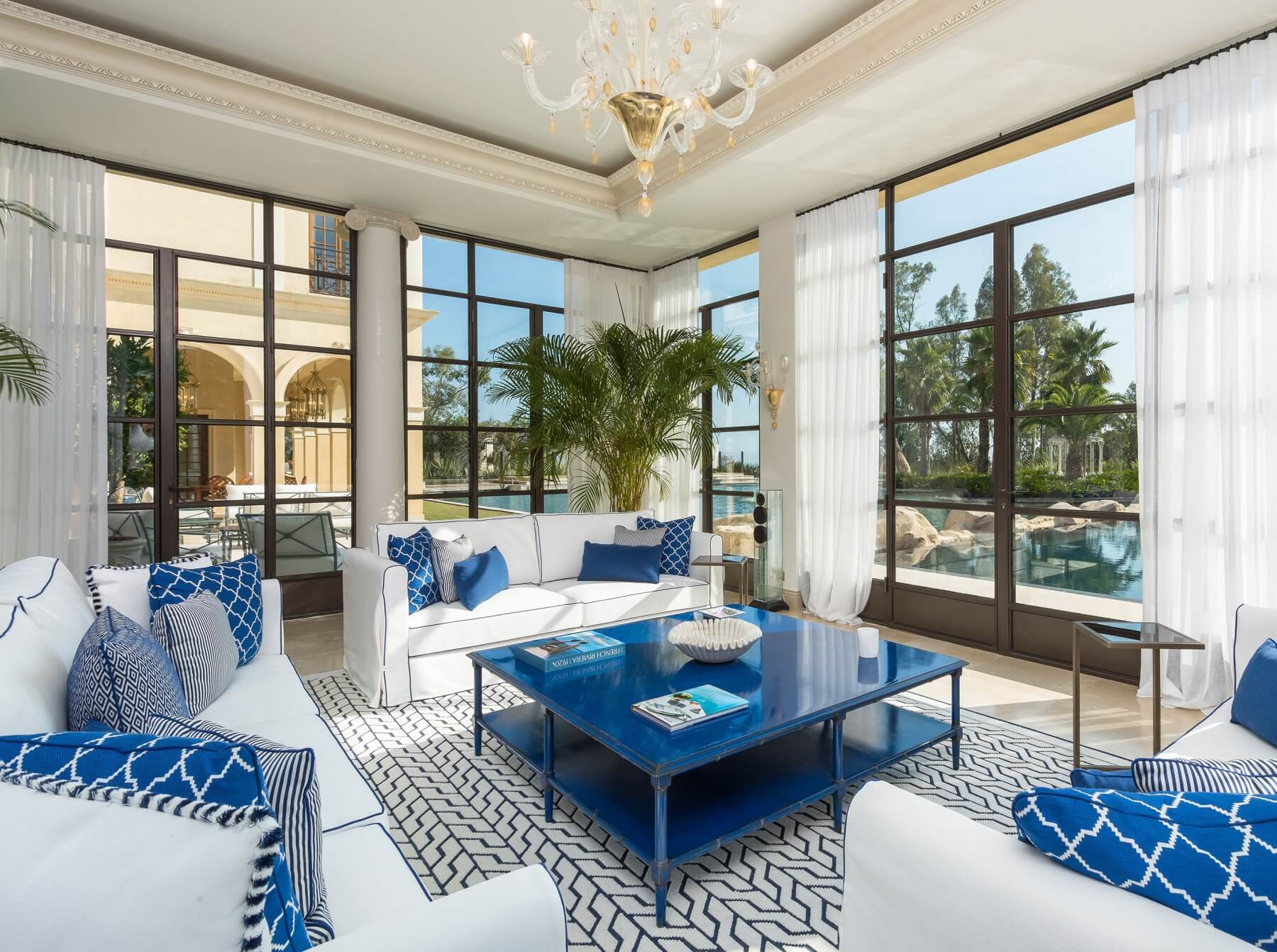 Sanctuary
The extraordinary winter garden is the luminous informal heart of the Palais Vénitien. Furnished with an impressive La Cornue master kitchen, open to a more casual dining room and relaxed seating options, the grand room is bathed in natural light throughout the day thanks to the numerous floor to ceiling glass windows and sky lights. The result is striking: a unique 360° view of the wooded park, the Alps, the huge outdoor swimming pool, the private lake and the bay of Cannes.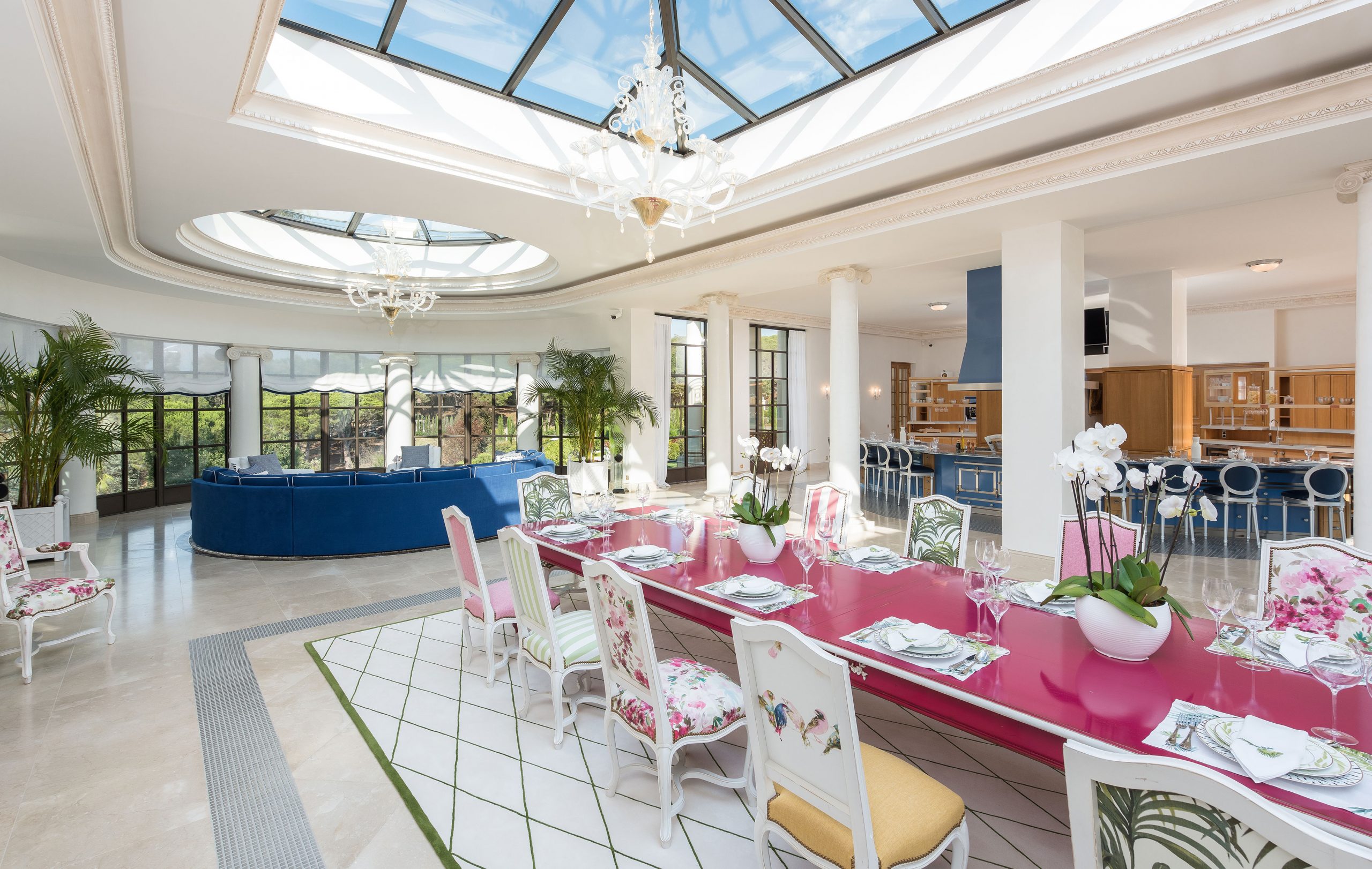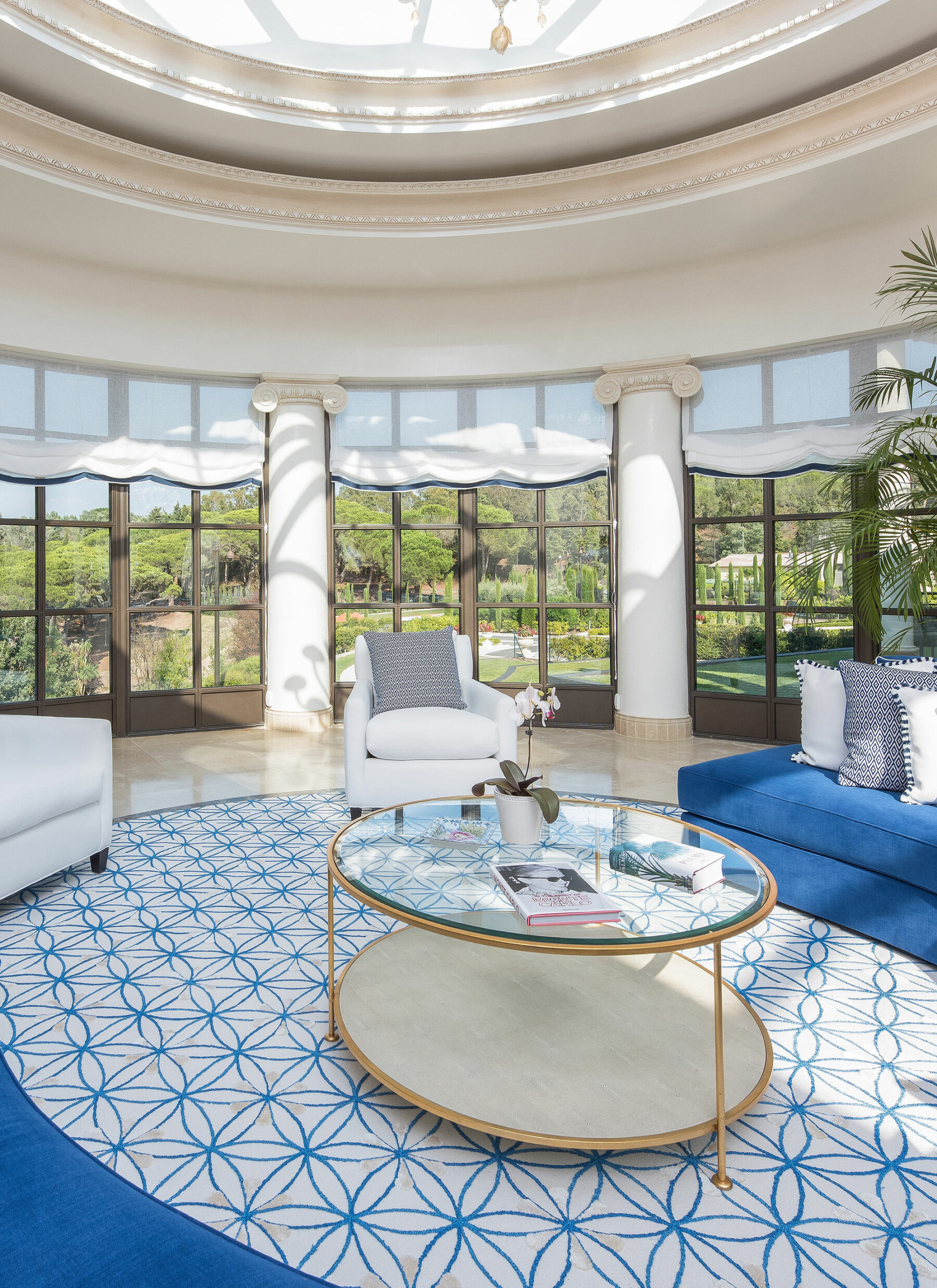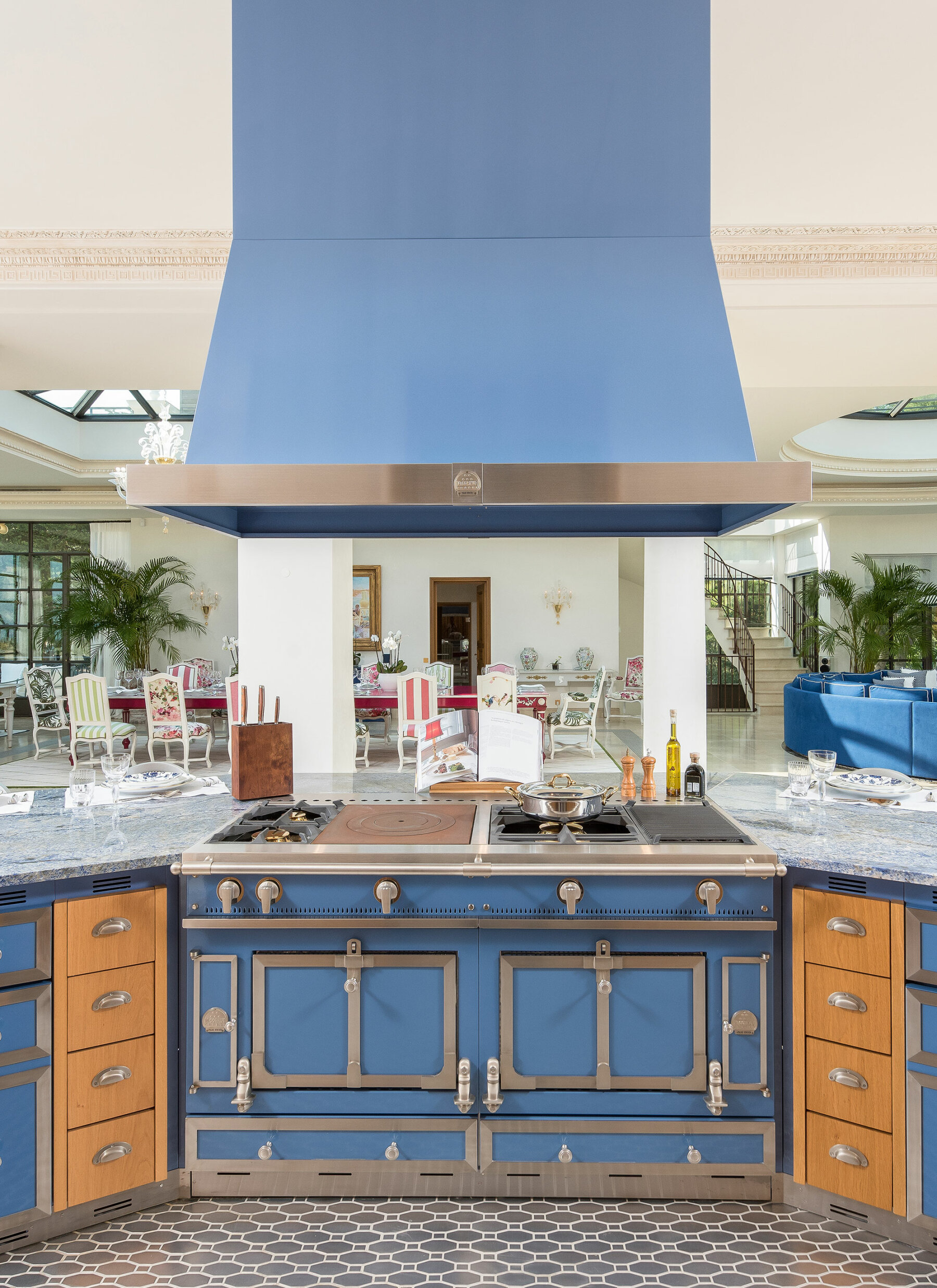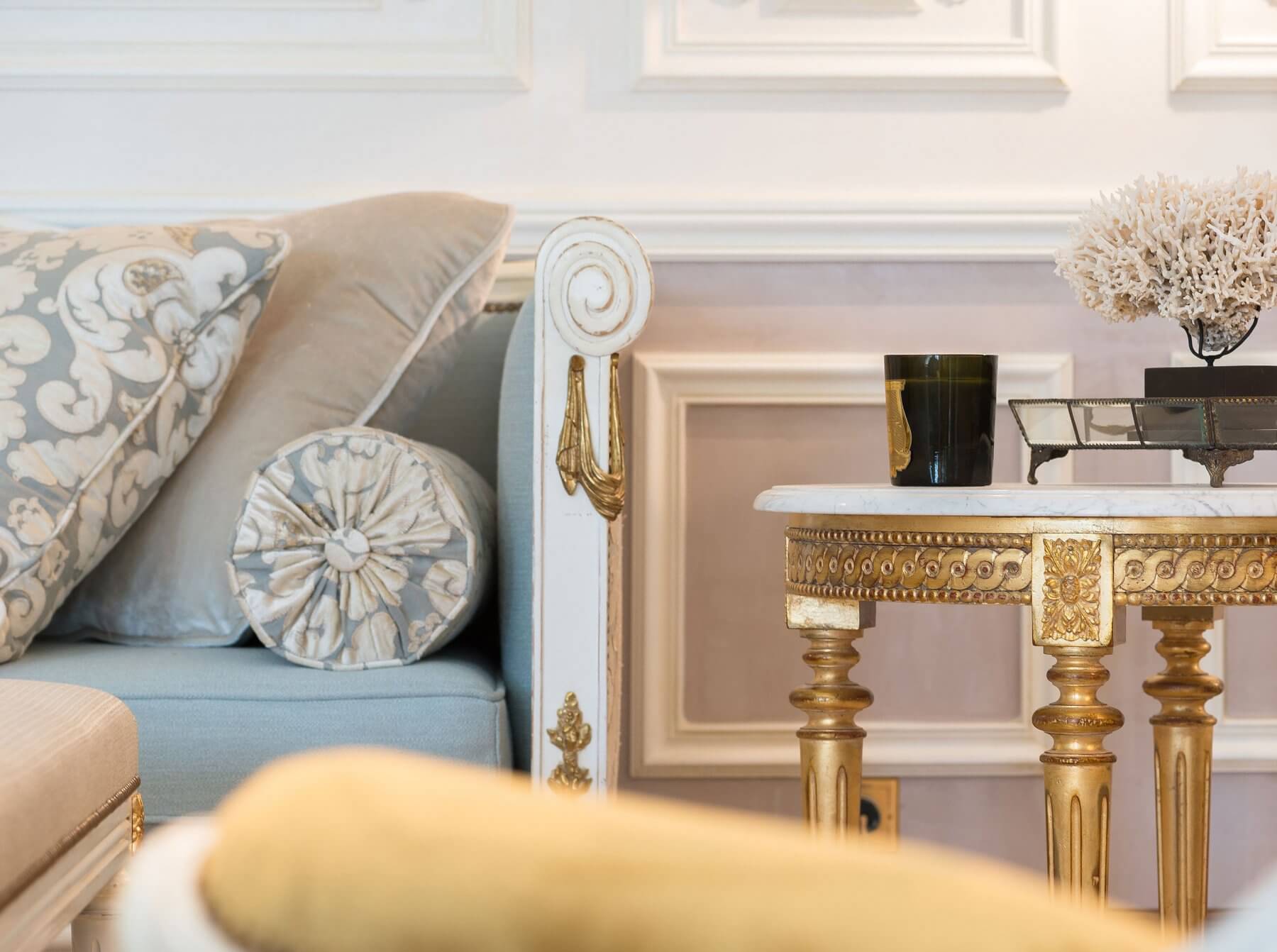 Suites
The Palais Venitien offers nine graciously appointed suites with walk-in dressings and luxury bathrooms. The pronounced style of the interior design and decoration underlines the unique and original character of the house.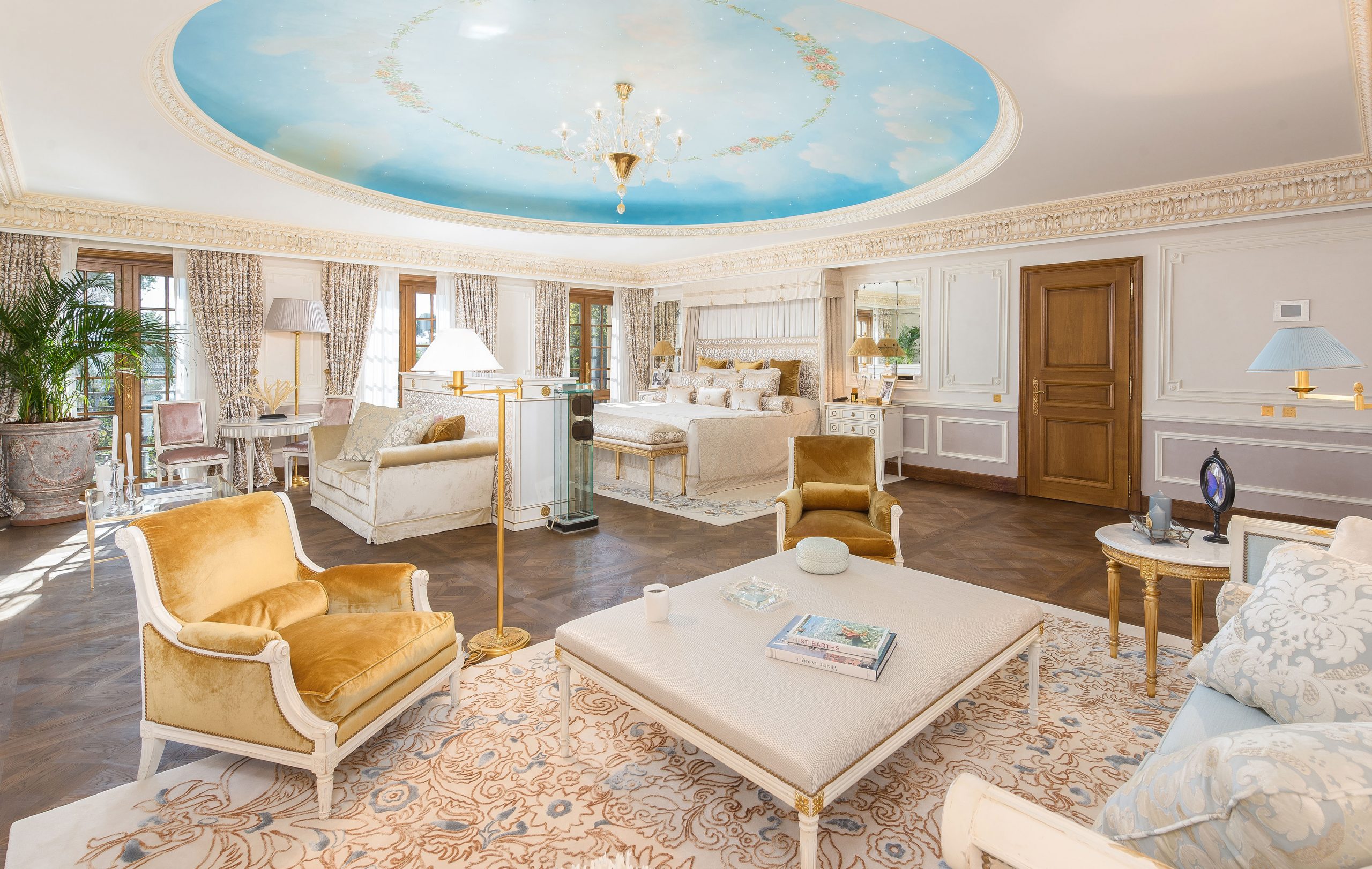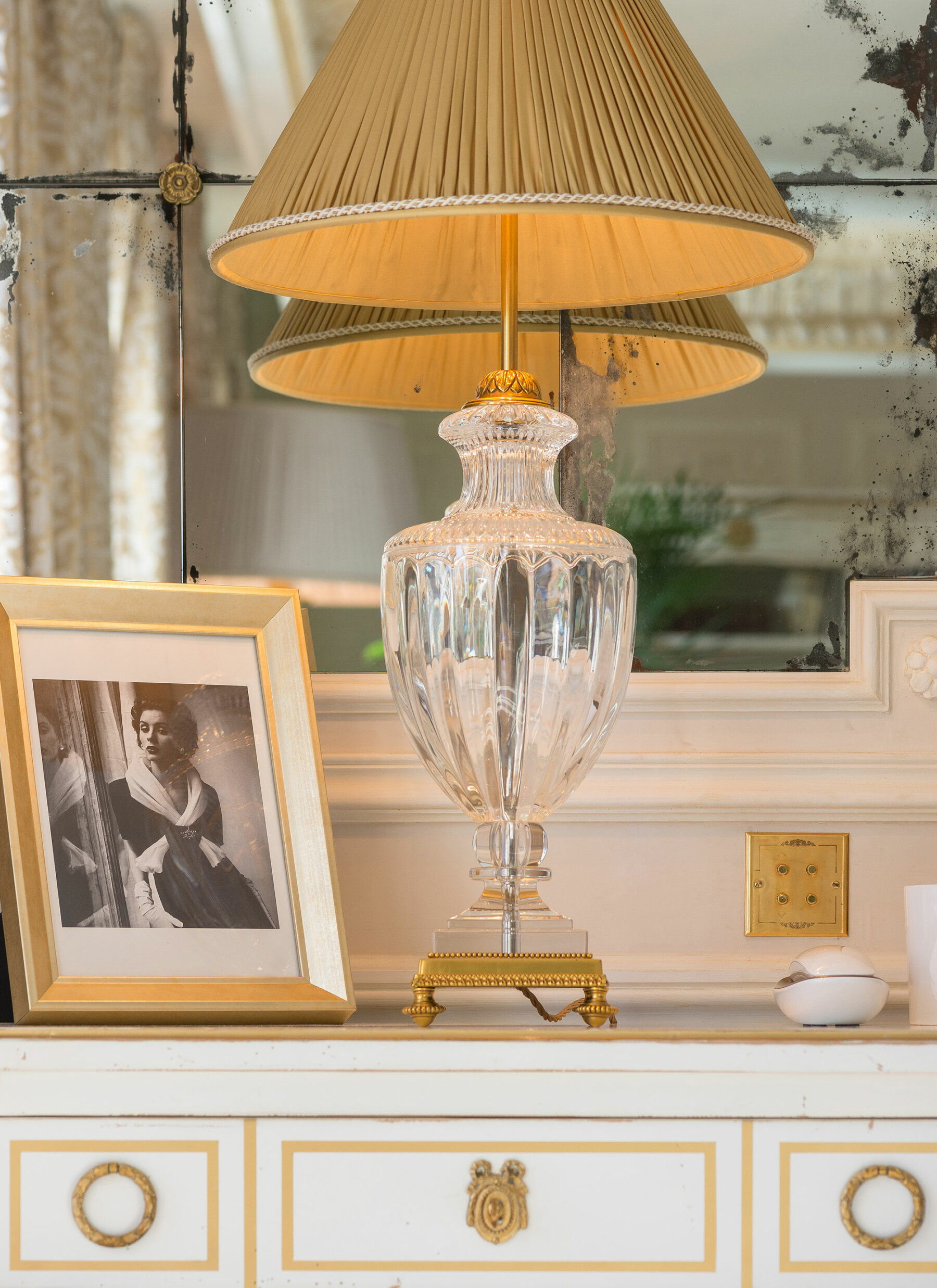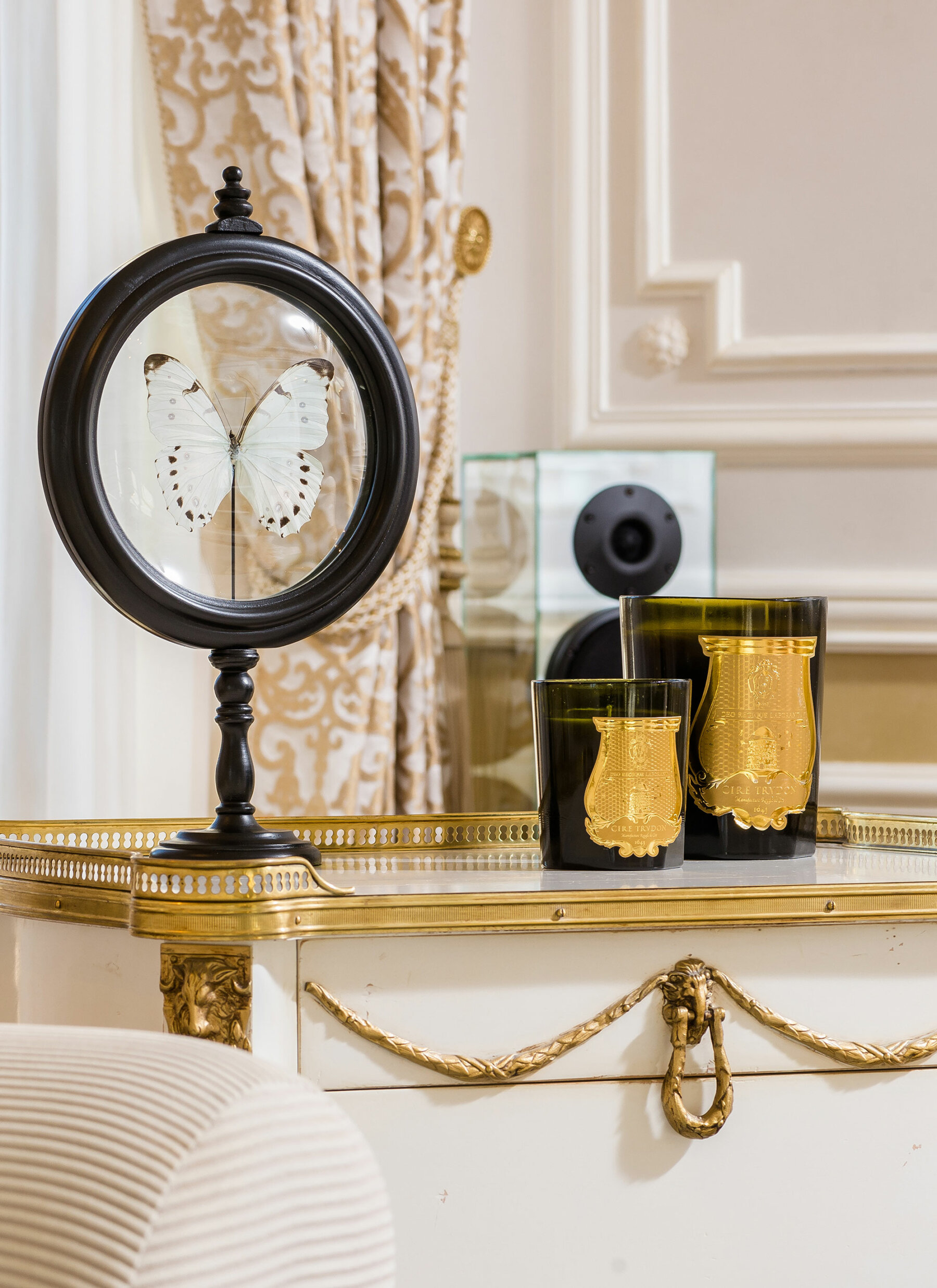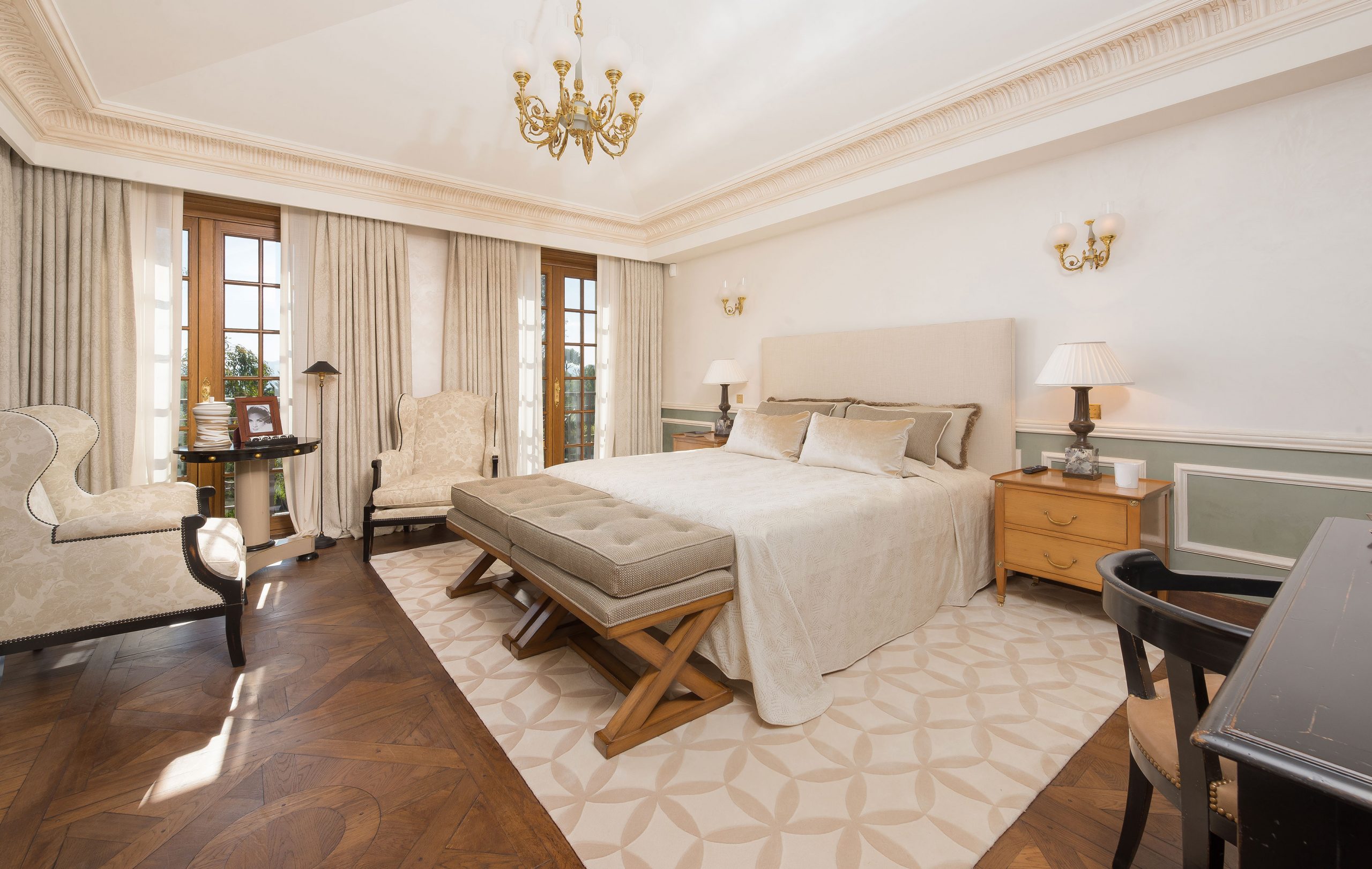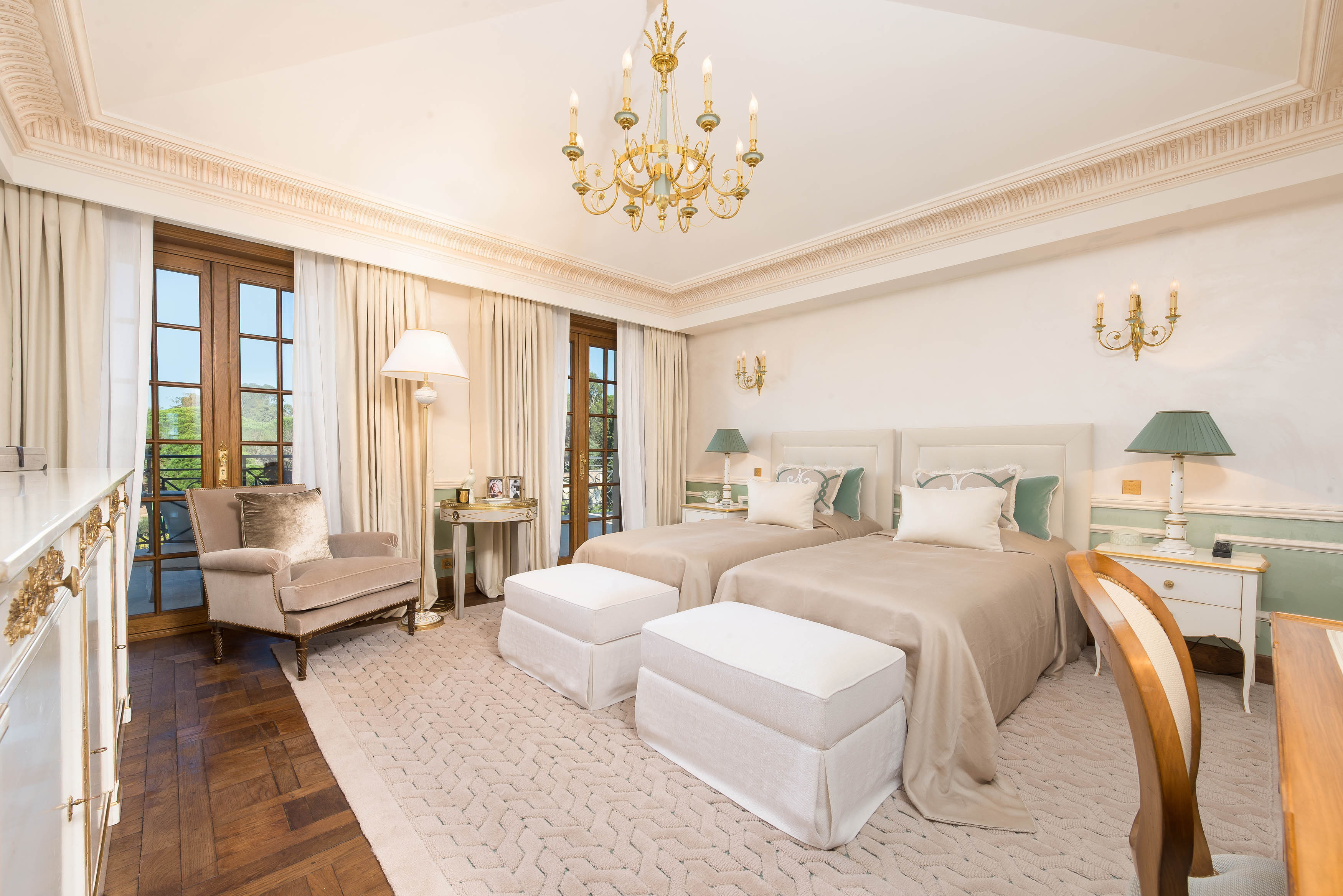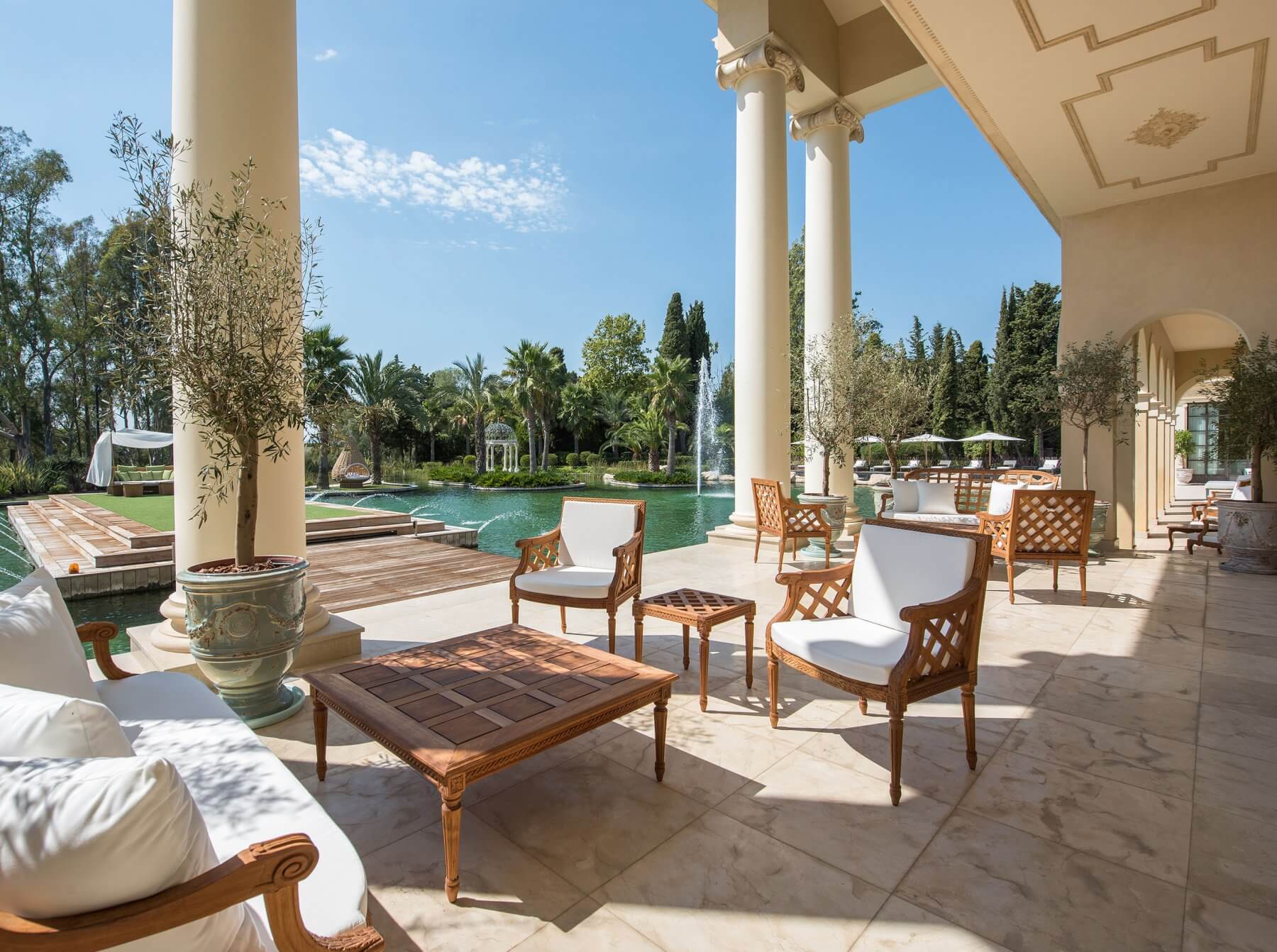 Leisure
The site offers all the delights to indulge oneself: on the three hectares of the property one can enjoy a manicured parc, a treetop obstacle course, a vegetable garden, a beautiful private lake, a tennis court and two large outdoor swimming pools nestled in the gracefully designed luxurious gardens.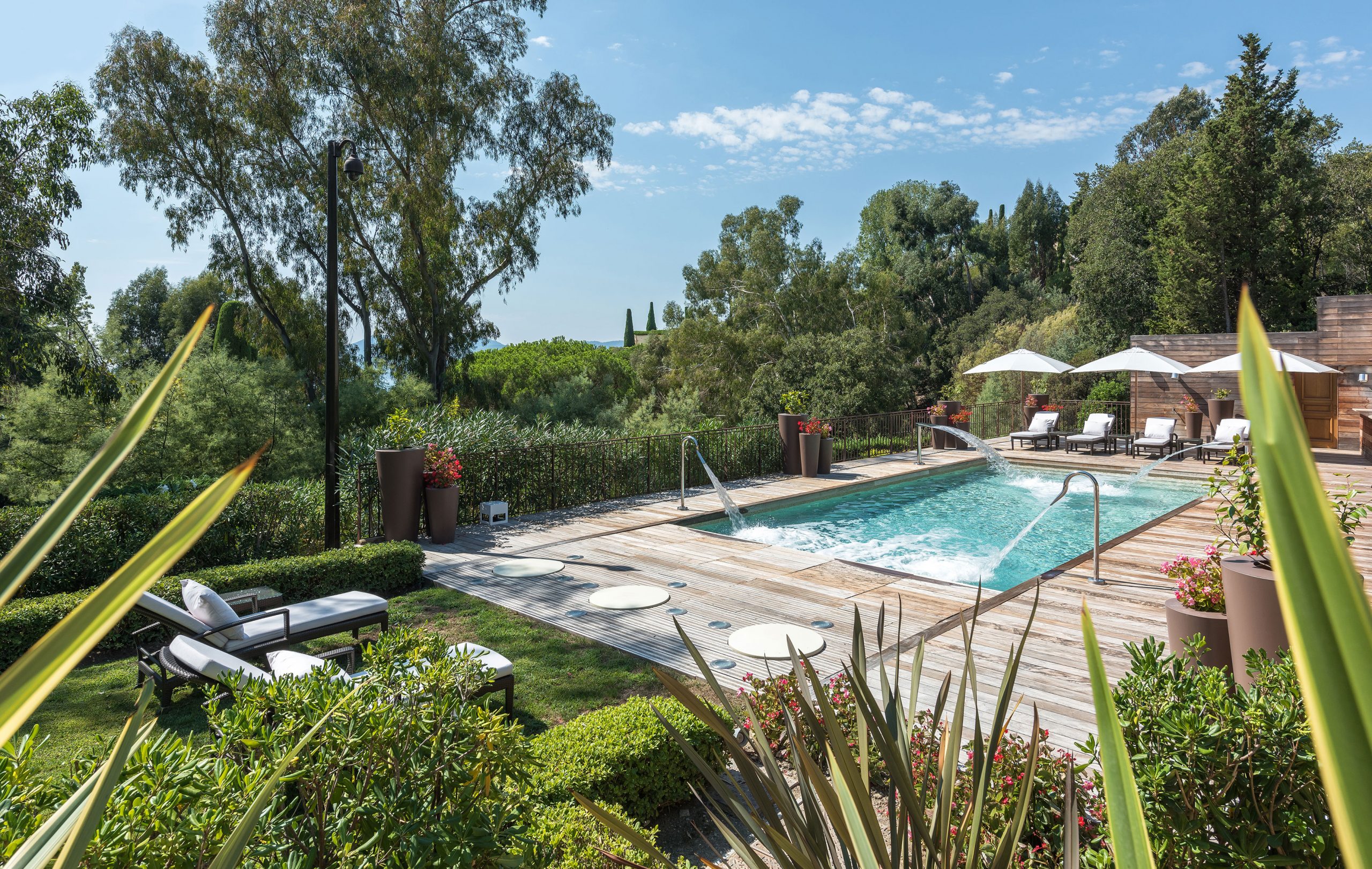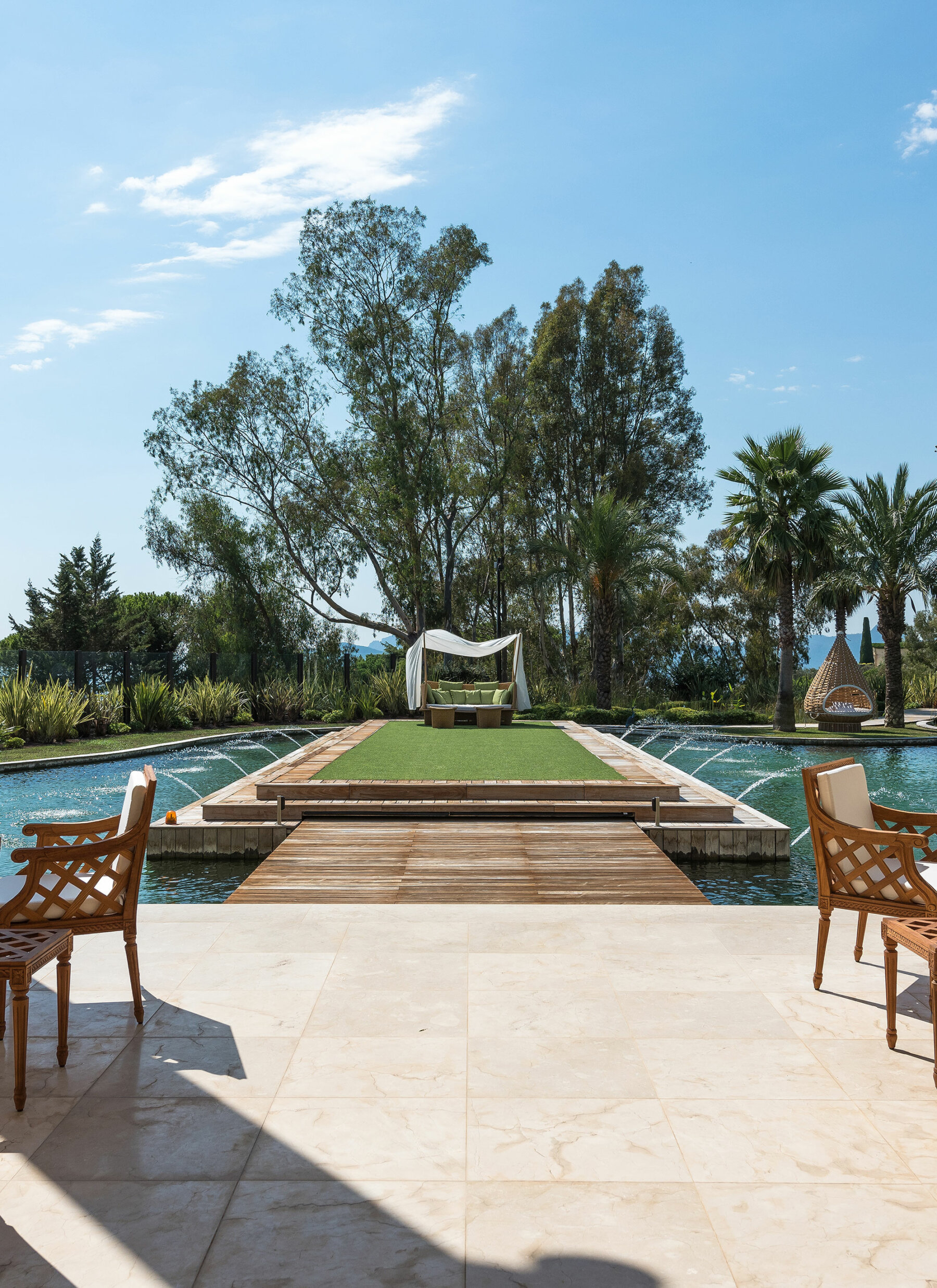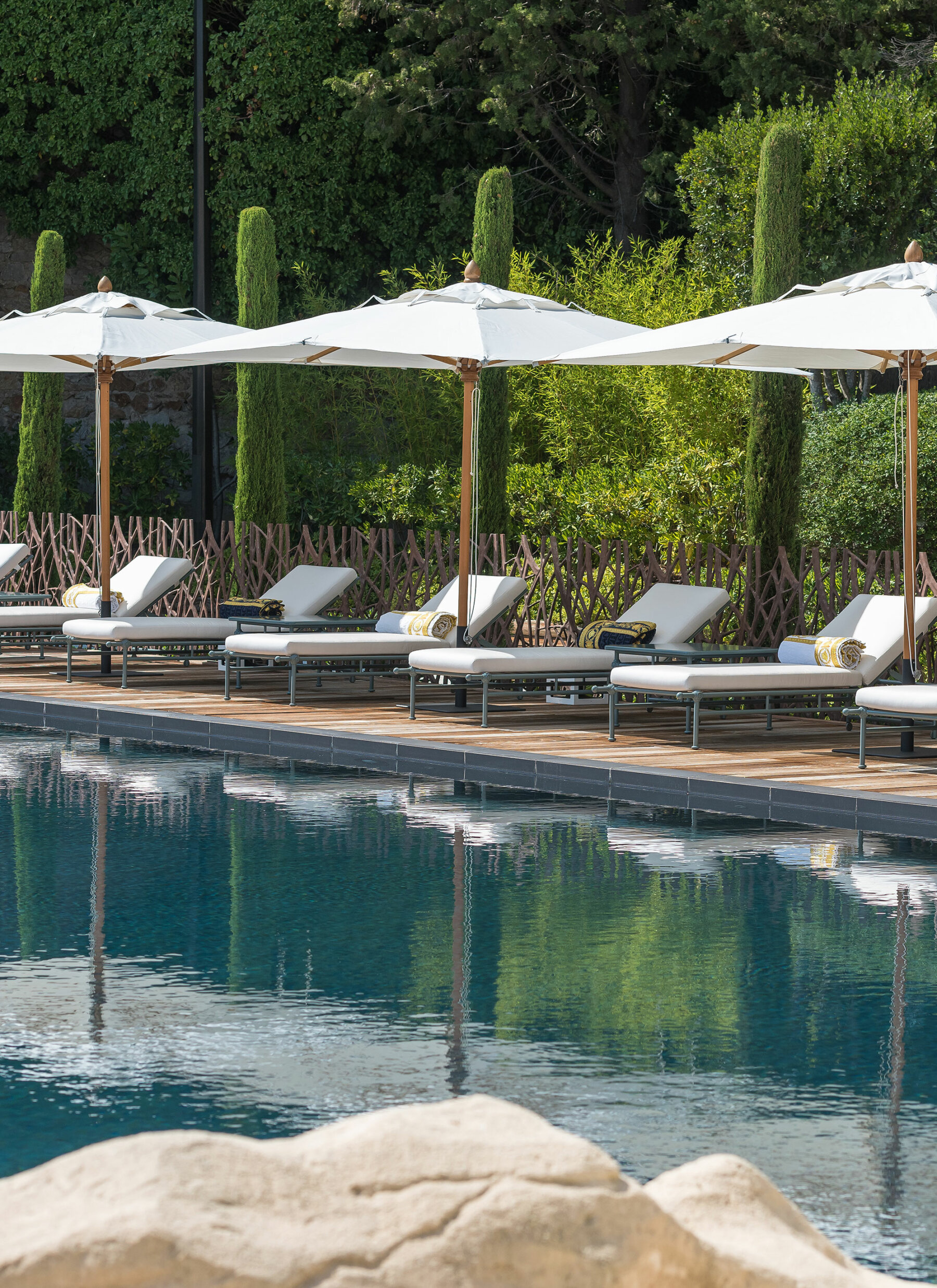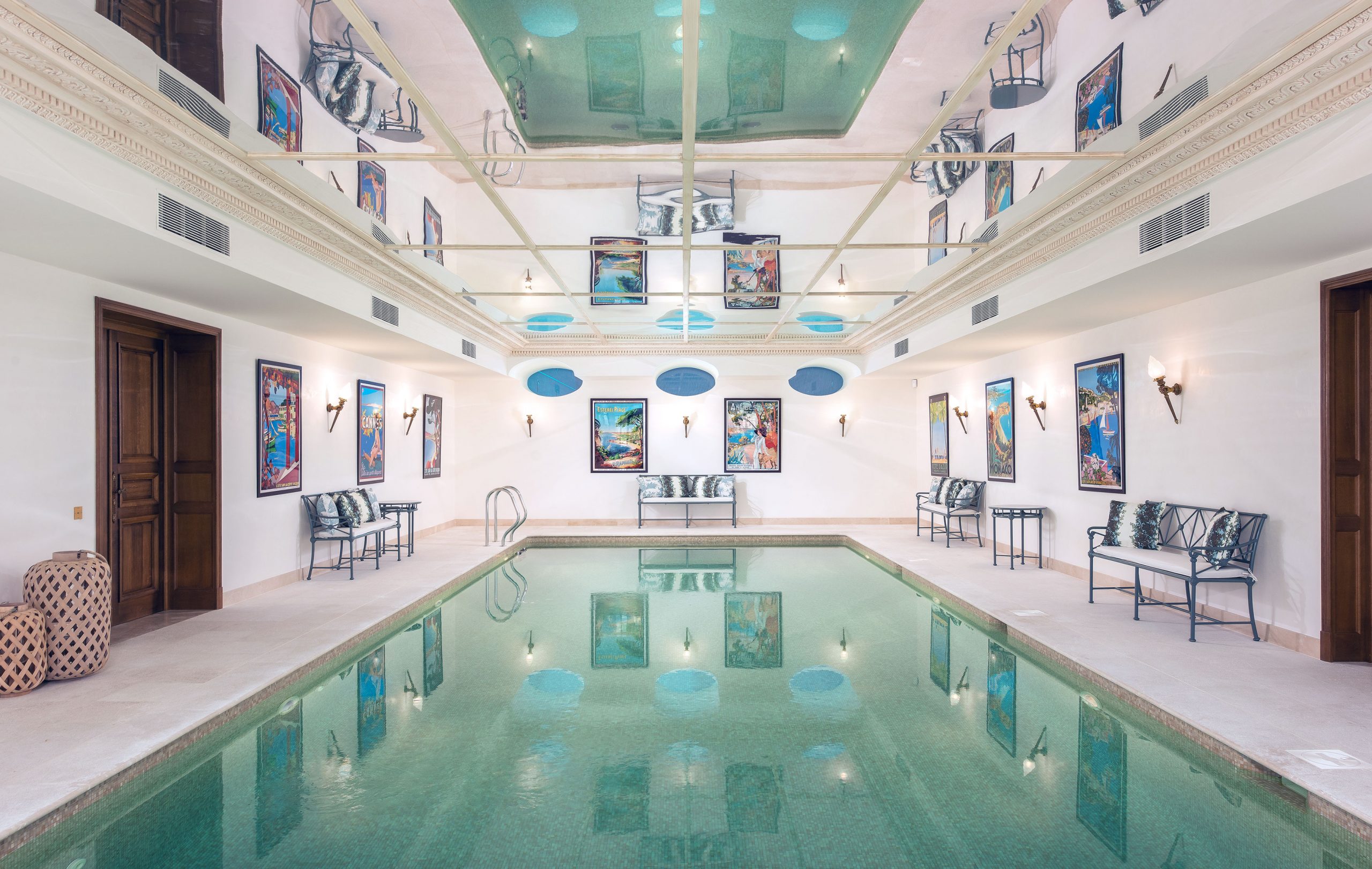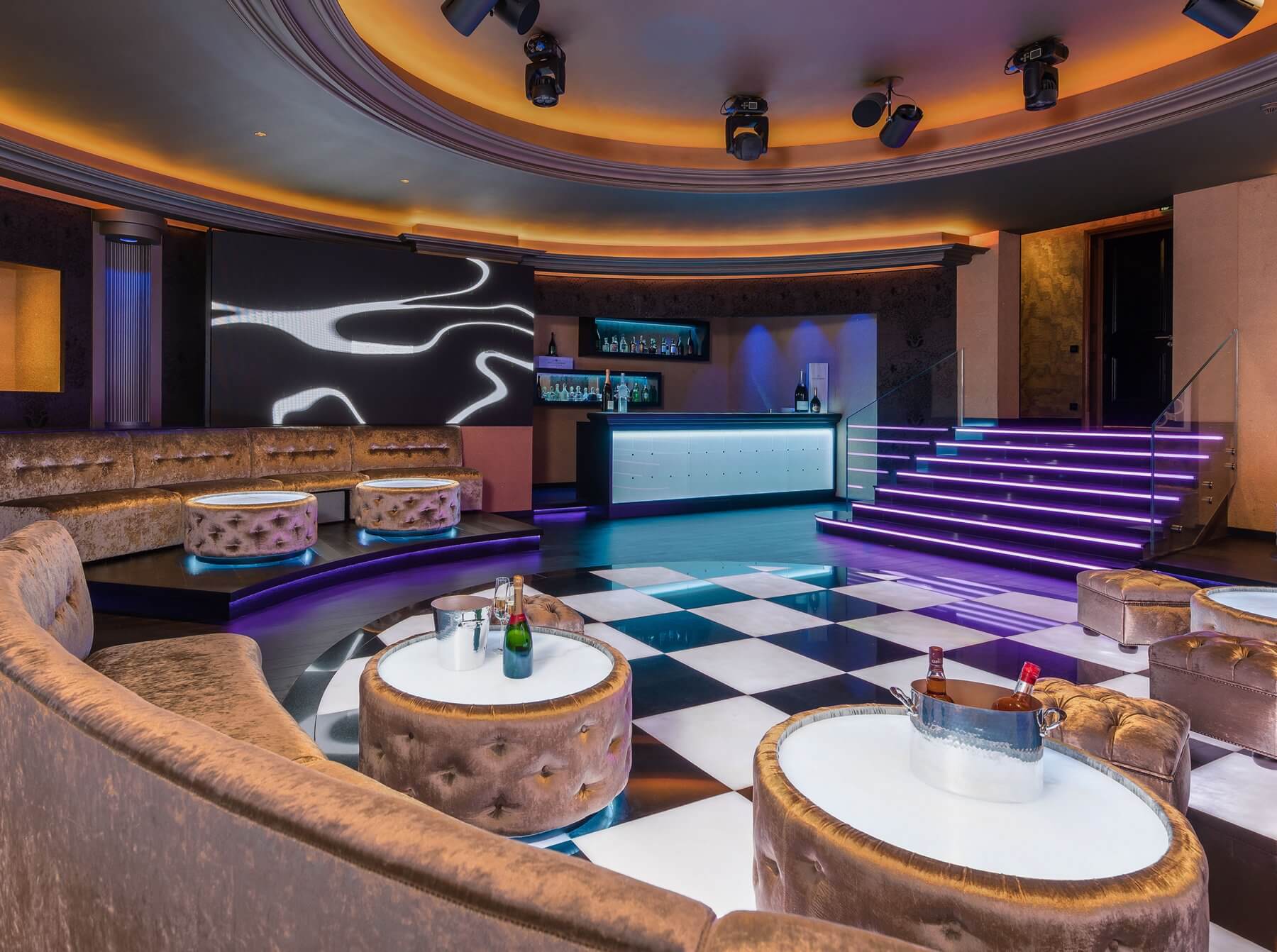 Entertaining
The expansive recreational area comprises, in a very rare elegance: indoor and outdoor swimming-pools, professional spa, tennis court, fitness room, relaxation lounge, a private cinema, and a stunning night-club to let the magic of the place carry you on all night long…